Published September 08, 2023 by Rebecca Goldfine
San Francisco's "de Young Open 2023" will Feature Art by Ally Thanassi '24
Thanassi's black-and-white charcoal drawing, Saint Jerome 2021, conjures the detailed, lush paintings of the Italian Baroque period, but its subject matter is modern—her brother glowing in the light of two electronic devices.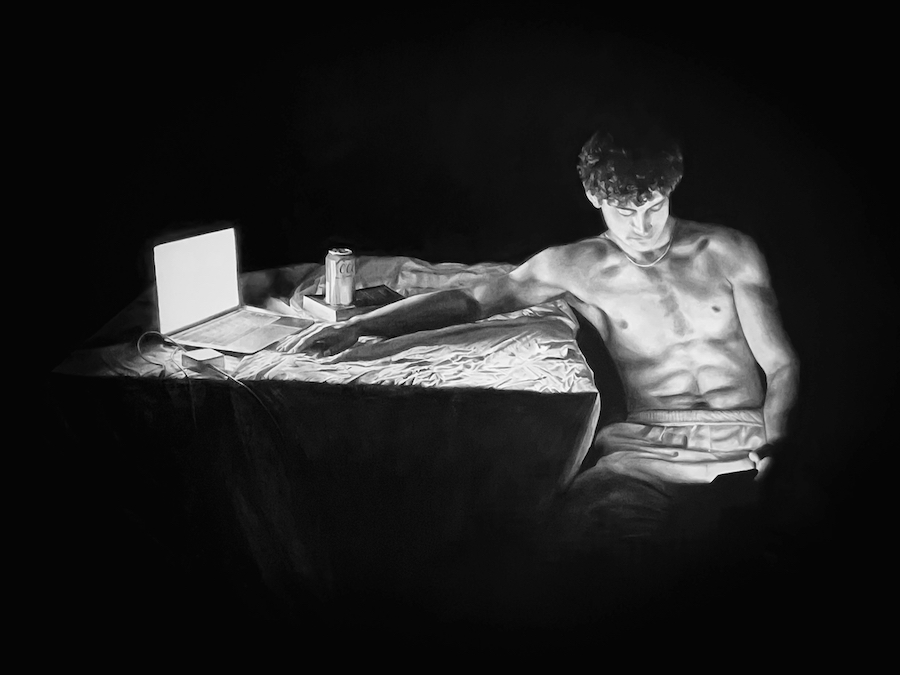 Fine Arts Museums of San Francisco's de Young Open, which was held for the first time in 2020, is a juried show for artists in the Bay Area—specifically the nine counties of San Francisco, Marin, Sonoma, Napa, Solano, Contra Costa, Alameda, Santa Clara, and San Mateo.
Bay Area artists and curators from the Fine Arts Museums of San Francisco selected more than 800 works from more than 7,700 submissions in an anonymous jury process, Thanassi said. The only criteria was that submitters lived locally. Thanassi, who grew up in Menlo Park, is back in the area this semester to intern for a San Francisco-area architect.
The show opens to the public September 30, 2023, and will be on view through January 7, 2024. Thanassi said she had gotten into the habit of submitting her work to open juried shows, and so sent in a digital copy of her drawing to de Young after her mother saw a posting for the exhibition on Facebook.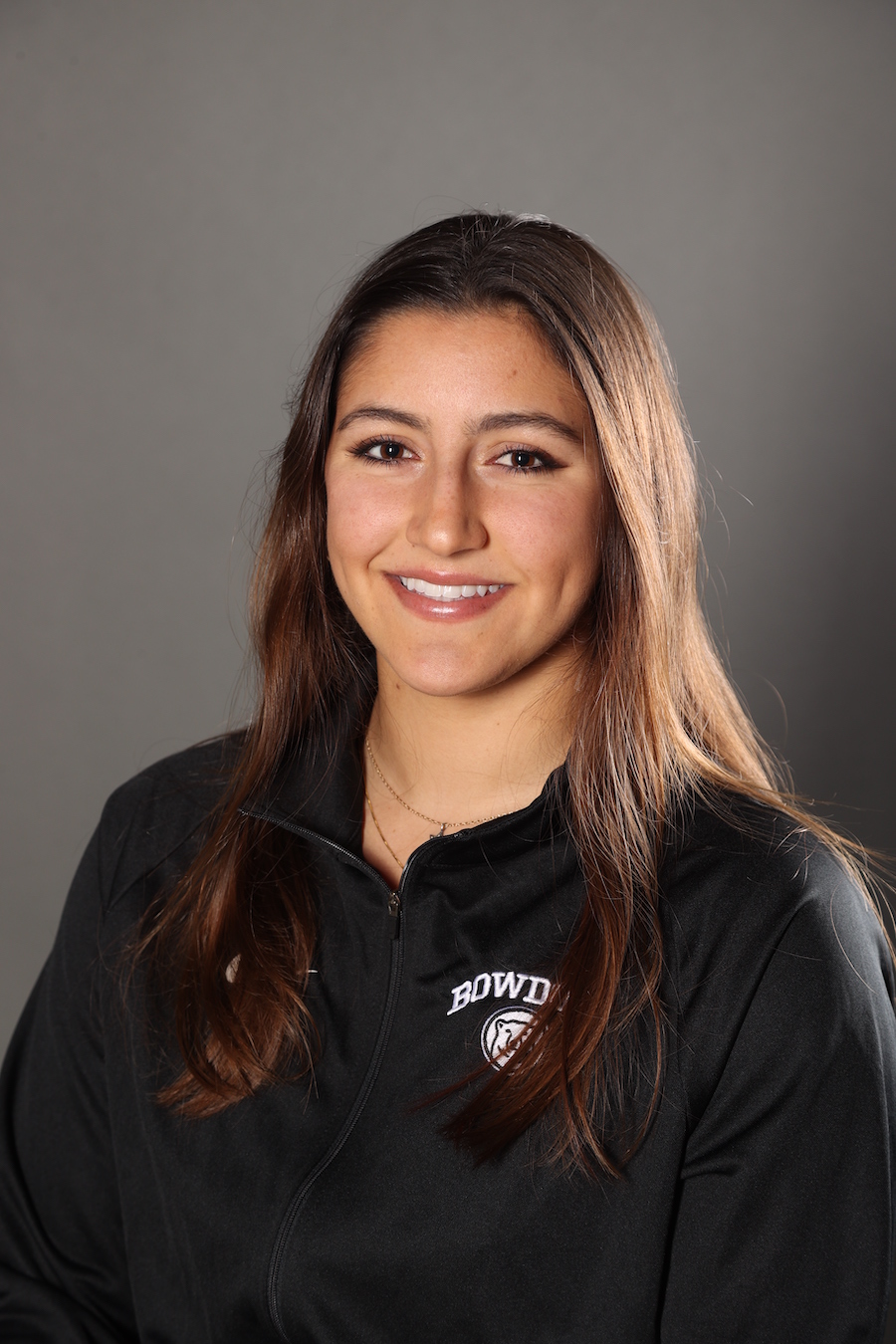 Thanassi's thirty-eight-inch by forty-eight-inch drawing is a portrait of her younger brother, Sam, a junior at Colorado College. She created it in Mark Wethli's Drawing II course last spring, for his final assignment calling for large narrative drawings.
The drawing of Sam evokes a previous piece Thanassi made in Visiting Assistant Professor of Art Mary Hart's Drawing I class of a young girl reading in bed by flashlight, an image based on an old family photo. Hart described the "beautiful" drawing as "so tender and mysterious."
Both of these pieces were inspired by one of Thanassi's favorite artists, Caravaggio. The one of her brother directly references Caravaggio's Saint Jerome Writing, 1607-1608, which shows a frail, elderly man at a desk as he translates a Bible into Latin. Caravaggio makes dramatic use of light and shadow, and a skull on the table serves as a reminder of the ethereality of physical life.
For Saint Jerome 2021, Thanassi staged the portrait with her amenable brother, taking a photograph that she used as the basis of her drawing. "I wanted to do a modern version of the famous painting of Saint Jerome Writing," she said, "and I geared it toward COVID and social media wrapped up in the loss of a lot of classical studies."
Thanassi, a classics and visual arts major, came to Bowdoin with a strong love for the arts and has taken at least one visual arts class every semester. "The art department has been phenomenal," she said, adding that she's studied with almost every professor in the department. "They're awesome, I think they're very knowledgeable, and they work hard to get us to think about things differently and push us to try different things."
This summer, Thanassi completed a six-week architecture course at the Harvard Graduate School of Design, and she plans to apply to architecture graduate programs after completing her degree at Bowdoin.