Published August 25, 2023 by Tom Porter
Peter Tomhave '23 Contributes to Academic Article on Impact of River Mining
Earth and oceanographic science major Peter Tomhave '23 teamed up with ten professional academic researchers from several institutions during his senior year to explore the damaging effects of mineral mining in the world's tropical rivers. Their results have just been published in the latest edition of Nature magazine. 
The study, which draws on thirty-seven years of satellite data, is the first to explore the issue on a global scale, analyzing the impact of mining for precious metals in the tropical rivers of forty-nine countries, from South America to Southeast Asia.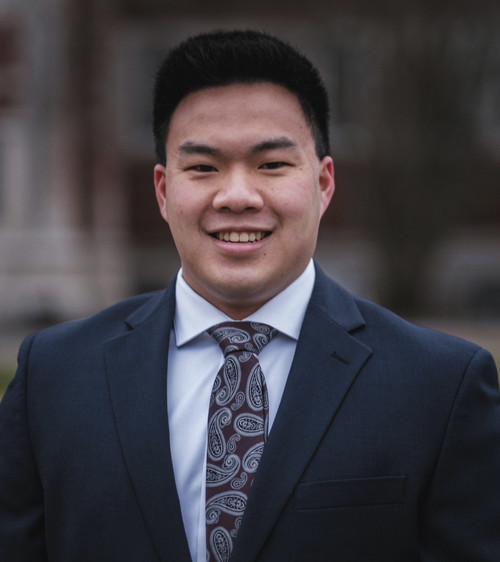 Such activity "has degraded ecosystems and threatened human health," according to the study. "Such river mineral mining involves intensive excavation and sediment processing in river corridors, altering river form and releasing excess sediment downstream," we are told. These increased loads of suspended sediment in the rivers "can reduce water clarity and cause siltation to levels that may result in disease and mortality in fish, poor water quality, and damage to human infrastructure."
"Beyond the environmental and economic connections of this research," said Tomhave, "it has highlighted the privilege that we in the US have. It has always been important to constantly remind ourselves of the reasons why this mining occurs, and why individuals are forced to put their own health at risk in these mining conditions; maintaining an empathetic connection to those directed affected by ASGM* is equally important to studying the environmental ramifications," he observed. Read the study.
Tomhave, who was the only student coauthor on the study, carried out his research under the supervision of Evan Dethier, former visiting assistant professor of EOS at Bowdoin and now on the faculty at Occidental College in Los Angeles, California. After graduation this summer, Tomhave moved to Boston, where he works in the finance industry. In his spare time, however, he is still involved in researching this topic with Dethier. "It's a great feeling to have our work published in Nature, largely because it confirms the time and effort Evan and I put into this research, but also spreads awareness of the importance of this environmental issue that has flown under the radar for decades." Read more about Dethier and Tomhave's research.
* Artisanal and small-scale gold mining.