Published August 03, 2023 by Tom Porter
Latest Trump Indictment "A Different Kind of Crime," Says Andrew Rudalevige
The indictment this week of former president Donald Trump goes "a step farther" than his previous two indictments, said Thomas Brackett Reed Professor of Government Andrew Rudalevige, quoted in a recent Miami Herald article syndicated in newspapers throughout the country.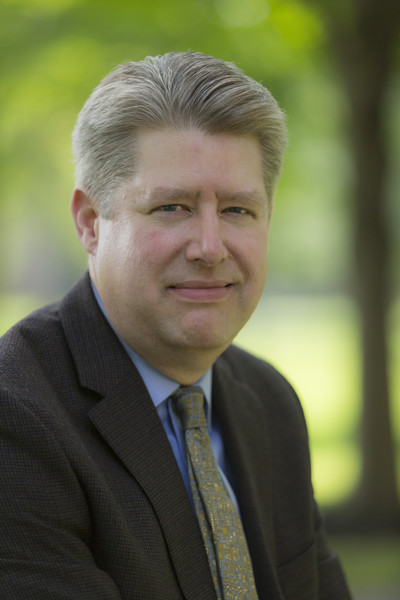 Trump's earlier indictments—one for falsifying business records, the other for mishandling classified documents—could land the former president in prison, says the article.

The third indictment, which sees Trump accused of conspiring to overturn the 2020 election, could change the presidency itself, we are told.

"The defendant lost the 2020 presidential election. Despite having lost, the defendant was determined to remain in power," reads the indictment. "The defendant's knowingly false statements were integral to his criminal plans."
The gravity of this latest development was underlined by Rudalevige, who said it puts a foundational legal theory to the test and could set a historic legal precedent regarding presidential power.

"We've never quite tested that no person is above the law, to this degree," he said. "It's a harder case to bring and to prove, but also one that goes more fundamentally to the basic worry over whether former President Trump adheres to democratic principles."
Sitting presidents are considered to be protected against criminal prosecution while in office, says the article, because the Justice Department argues a trial would undermine their capacity to perform the work of the executive branch.

However, other former presidents, including Richard Nixon and Bill Clinton, have faced threats of criminal indictment after leaving office, observed Rudalevige, but in both cases they avoided charges in settlements that spared the nation the trauma of a trial. Legal experts, though, including Rudalevige, say the magnitude of these latest charges are of a different order.
Meanwhile, says the article, "Trump's legal team has argued that he was acting consistent with the duties of his office by questioning the integrity of the 2020 election, and that Trump cannot be prosecuted for simply performing those presidential duties."
Rudalevige's latest book, By Executive Order (Princeton University Press), explores the limits of presidential power and has picked up numerous awards since its publication in 2021.