CBC Series Spotlights How Kent Island Became a Thriving Scientific Sanctuary
By Bowdoin News
To those in the know, the Bowdoin Scientific Station on Kent Island is an oasis of opportunity—two hundred acres of lush nature serving as the backdrop and the raw material for students to do hands-on research.
The scientific sanctuary recently found itself in the spotlight before a broader audience, thanks to a series of reports airing on the CBC. The first segment explains how a stuffed albatross, a Rockefeller, and a famous museum played critical roles in the island's origin story.
"For nearly 90 years they've been studying the island's flora and fauna, with a focus on long-term seabird research—all because of a wild chain of events that was sparked by a lighthouse keeper's assistant shooting an odd-looking bird 110 years ago," begins the CBC segment.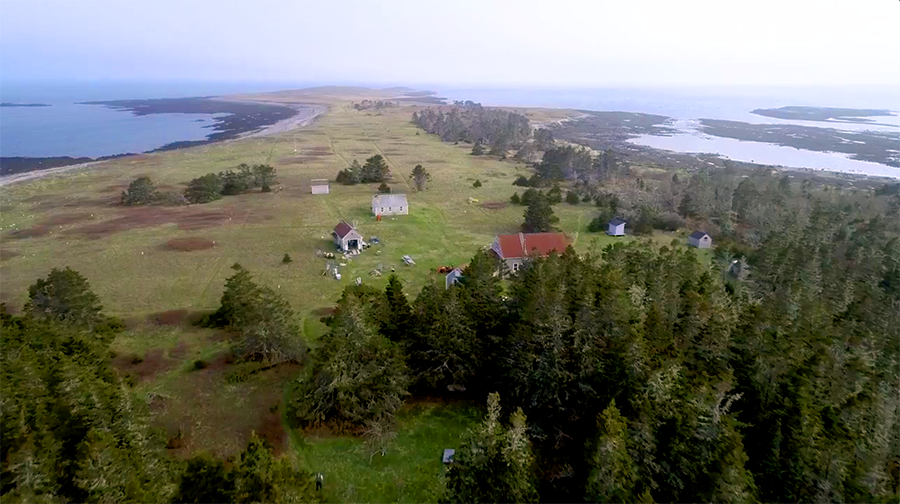 Helping to tell the collective story is Patricia Jones, director of the Bowdoin Scientific Station, who shares in the first piece how a stuffed yellow-nosed albatross was traded to the American Museum of Natural History for the opportunity for its owner to take part in an expedition to Africa to search for another rare bird, a Grauer's broadbill.
Check out the CBC stories in the three-part series:

"The Wild History of Kent Island: How a Tiny Isle off Grand Manan became a Scientific Sanctuary"
"How Scientists Thrive in Near-Isolation on N.B.'s Remote Kent Island"
"Unlocking Kent Island's secret life of birds"

And Bowdoin News coverage of the Bowdoin Scientific Station.
Published July 10, 2023