Visionary Advocate for the Homeless Ellen Baxter '75, H'05 Steps Down From Broadway Housing Communities
By Bowdoin News
After transforming the way New York City addresses homelessness and leading the path-breaking Broadway Housing Communities for forty years, Ellen Baxter '75, H'05 is resigning as founding excutive director.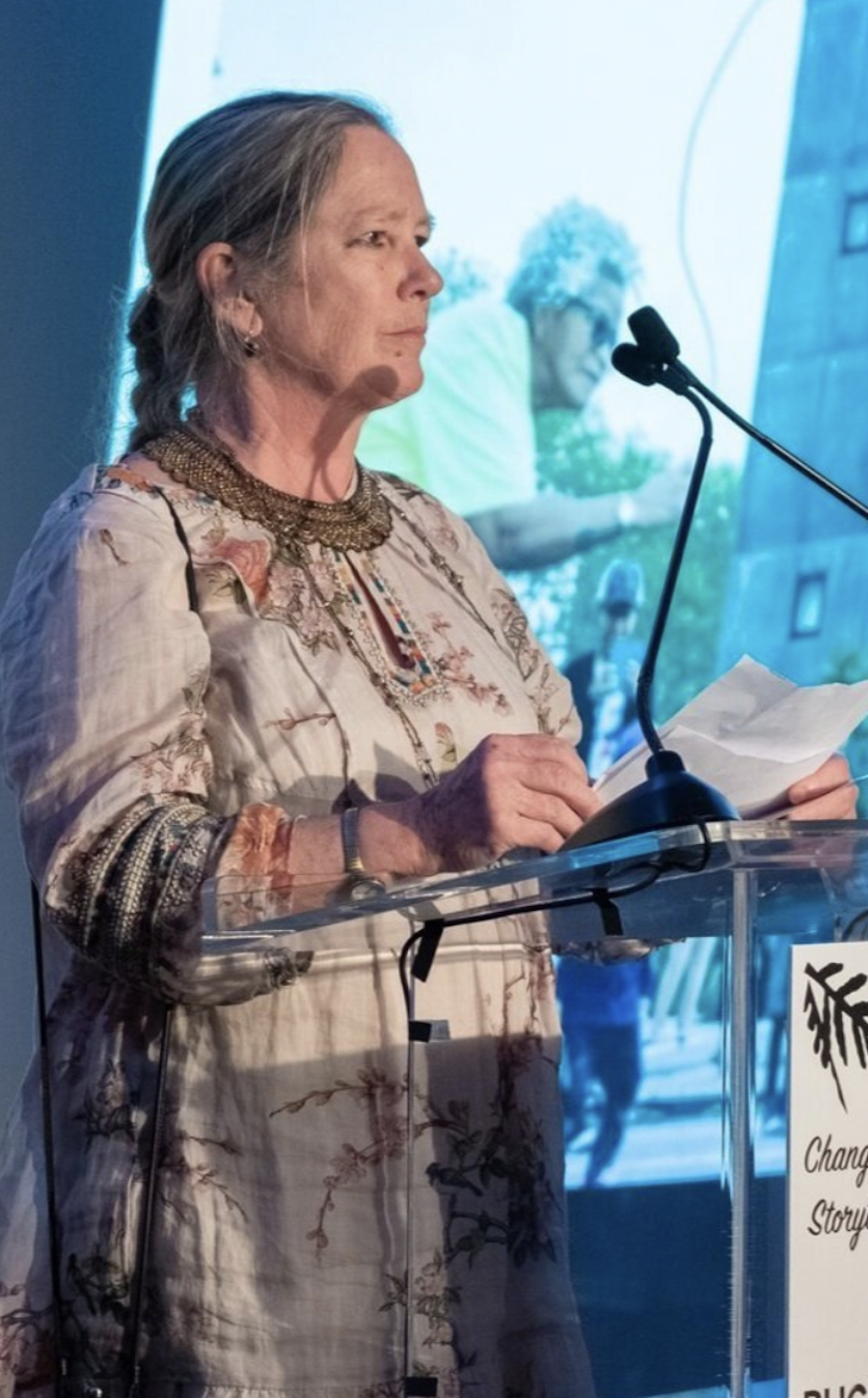 In 1983, after seven years of advocating for people's basic right to housing in New York City—and getting results—Baxter moved her vision forward by forming what would become the nonprofit Broadway Housing Communities.
The organization was a demonstration of Baxter's core belief "that permanent affordable housing, paired with services for those who need them, was the most effective—and most cost-effective—solution to the homeless crisis," writes BHC in a tribute to the longtime leader.
A year later, in 1984, the state of New York donated almost $283,000 to support the purchase of a vacant building for BHC in Upper Manhattan, "the first instance of government funding for supportive housing and a turning point in efforts to address the homeless crisis. That first building, The Heights, opened in 1986, providing permanent supportive housing for fifty-five single adults."
Over four decades, BHC grew to seven residential buildings in Washington Heights and West Harlem, two early childhood centers, three community art galleries, and a new cultural institution, the Sugar Hill Children's Museum of Art & Storytelling. 
In 1994, Bowdoin College honored Baxter with a Common Good Award and in 2005, it presented her with an honorary degree.

Current BHC board members include Richard Mersereau '69, Saddie Smith '75, Barbara Tarmy '75, Michael Sullivan '94, Roman Jackson '07, and Chris Omachi '12. Many more Bowdoin alumni have supported Baxter's work and are expected to join BHC when she is honored at the organization's fortieth anniversary gala on November 28.
"BHC is my life's work. It is work of love, creativity, and tenacity challenging the inhumanity of racism, poverty, and homelessness. The stories homeless people told me in the early 1980s charted BHC's early path. The struggles and achievements of tenants and their children sustained my indefatigable spirit. Artists opened my heart wider to new ways of feeling, seeing, and understanding. Listening closely, I've realized over the years, is the most elemental dimension of transforming leadership into action. Action along with kindness is the strategic path forward." —Ellen Baxter
Published August 04, 2023