Published May 18, 2023 by Bowdoin News
Trustees Elect Two New Members, Reelect Five, and Recognize Dedicated Service
The Bowdoin College Board of Trustees elected two new members, reelected five, and recognized the valued contributions by retiring members of the faculty, staff, and board of trustees during meetings held on campus May 11–13, 2023.
Trustees elected Molly H. King '80, P'10 and Tracy R. Wolstencroft '80, P'15 to terms of five years.
THE NEW TRUSTEES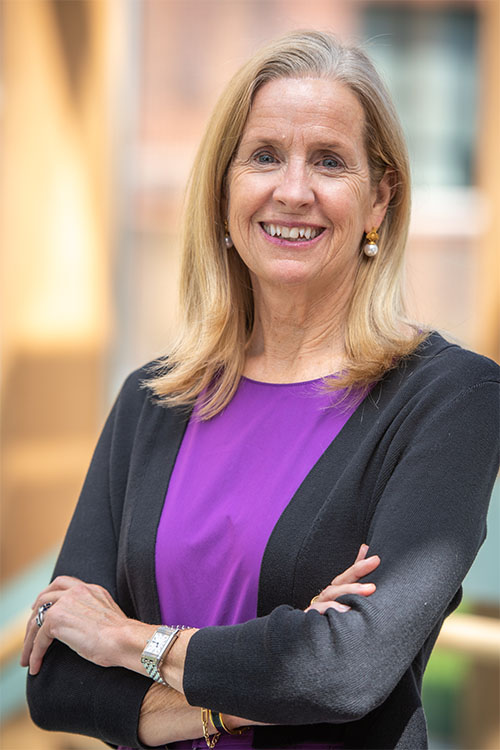 Molly H. King '80, P'10 served as head of school at Greenwich Academy from 2004 to 2023, leading numerous transformative programmatic advancements and campus development projects. As of fall 2023, she will become a partner at Resource Group 175, an educational consulting firm. King previously spent seven years at St. Mark's School in Southborough, MA, as director of admission and a member of the senior leadership team. Earlier in her professional career she was a member of the senior leadership team at Fay School and taught and coached at Taft School and Greenwich Country Day School.  She has served as board chair and later trustee for the School Participatory Action Research Collaborative (a project of the University of Pennsylvania) and as a steering committee member and instructor for the University of Pennsylvania's Day School Teaching Residency. In 2016, King was elected a regent for the Cum Laude Society and has served as president general since 2022. She was recently named a member of the Milton Academy Board of Trustees, effective September 2023. Previous service to Bowdoin includes time on the Alumni Council, Fifty Years of Women Host Committee, and Bowdoin Women's Advisory Group. A history major at Bowdoin, King went on earn an EdM in administration, planning, and social policy at the Harvard Graduate School of Education. King and her husband, KC, live in Wellesley, MA, and have two grown children, including son Joshua King and daughter-in-law Sarah Hurley King, both of the Class of 2010.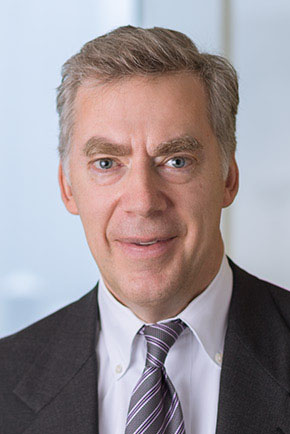 Tracy R. Wolstencroft '80, P'15 has served as senior advisor to TPG Rise Climate, the dedicated climate investment fund of global alternative investment management firm TPG, since its inception in 2021. A board trustee of the National Geographic Society from 2008 to 2021, he served as president and CEO of the society in 2018 and 2019. He was president and CEO and later chairman of the global executive search and consulting firm Heidrick & Struggles, Inc., from 2014 to 2019. Previously, he had a twenty-five-year career at Goldman Sachs leading a diverse range of businesses across Asia, Latin America, and the US and was a member of the firm-wide partnership committee. Wolstencroft is chair emeritus of the International Rescue Committee, and he has served as a trustee of the Brookings Institution since 2009. He is a director of Rubicon Carbon, a next-generation carbon market solutions provider, vice chair of Columbia University's Center on Global Energy Policy, and a global advisory board member for Macro Advisory Partners in London. A math major at Bowdoin, he was a senior interviewer in the office of admissions, student representative to the board of trustees, student judiciary board member, and dorm proctor. He and his wife, Catherine, have three children. They have lived in Japan, Singapore, Texas, New York, and Washington, DC, and are now back in Connecticut. Their son Kyle is a member of the Class of 2015. 
The board voted to reelect as trustees Jennifer Goldsmith Adams '90, P'21, Tejus Ajmera '04, Peter J. Bernard '79, P'11, P'17, Andrew E. Serwer '81, P'16, P'20, Diana L. Spagnuolo '96, and Mitchell S. Zuklie '91, P'21, P'23, each for a term of five years.
EMERITUS STATUS
Five retiring members of the faculty were recognized for their devoted service to Bowdoin.

Patsy S. Dickinson, who joined the faculty in 1983 as one of only a few women faculty members at the time, was elected Josiah Little Professor of Natural Sciences Emerita. Dickinson has been instrumental in the development of the neuroscience curriculum at Bowdoin and has regularly taught courses such as comparative physiology and neurophysiology. Dickinson has been awarded several fellowships while at Bowdoin, including a Mary Ingraham Bunting Institute Science Fellowship from Radcliffe College, an NIH Fogarty Senior Fellowship, and a fellowship from the John Simon Guggenheim Memorial Foundation, which enabled her to return to Bordeaux, France, to conduct further research in 1999. Other awards include being named Educator of the Year by the Faculty for Undergraduate Neuroscience in 2012 and being invited to join the Dana Alliance for Brain Initiatives in 2015.
Stephen M. Majercik, who arrived at Bowdoin in 2000, was elected associate professor of computer science emeritus. Much of Majercik's research has focused on "nature-inspired computation," which are AI algorithms that start out by observing the natural world, such as getting robots to exhibit flocking behaviors like birds. Having spent several years working in the theater world before studying computer science, he is also interested in the intersection of computation and the arts, including exploring the use of AI as well as using technology itself as an expressive medium. As the computer science program grew and the pace of CS research expanded during Majercik's tenure, he worked hard to distill the essential elements of the discipline for students, and to help them develop a critical lens through which to evaluate the costs and benefits of accelerating technologies. As department chair, Stephen guided the department through a time of unprecedented explosive growth in majors.
Joanne Urquhart began working at Bowdoin as a lab instructor in 1997 in what was then the geology department and is now the Department of Earth and Oceanographic Science. Urquhart was elected laboratory instructor in earth and oceanographic science emerita. She worked with her faculty colleagues for more than twenty-five years to jointly design and adapt laboratory activities and assignments for introductory courses, and her deep connections with surrounding communities facilitated access to new properties for field labs. During the height of the pandemic in the summer of 2020, Joanne was one the College's lab instructors who worked many extra hours attending workshops and working with colleagues to help figure out how labs and experiments could be developed for students who would be learning remotely that fall from a wide variety of home environments. 
Susan E. Wegner, who arrived at Bowdoin in 1980 as another of the College's first women to join the faculty, was elected associate professor of art history emerita. Though a specialist in Renaissance and Baroque art of Europe, Wegner also developed courses on ancient Latin American art. These two areas of interest overlapped historically, as much Indigenous material found its way into Spanish imperial collections. Wegner's classes illuminated differences and connections between Old and New World cultures and looked critically at the impact of colonialism. She has also long been interested in the place of women in art and history. One of her most popular classes was on the art of Venice, which she taught without prerequisite, thereby making it available to nonmajors. The Bowdoin College Museum of Art has been a great resource for Wegner over the years, and in the 1990s she curated a major exhibition on Renaissance marriage, with loans of unusual objects, such as wedding chests, from other institutions.
​Mark Wethli, who arrived at Bowdoin in 1985, was elected A. LeRoy Greason Professor of Art Emeritus. Having joined the faculty with full tenure as director of the visual arts program, Wethli immediately set out to restructure the curriculum to one in which drawing, painting, printmaking, photography, and sculpture are all offered on an equal footing and are equally represented in the major and minor requirements. Wethli's works can be found in the collections of the Arkansas Art Center, DeCordova Museum of Art, Farnsworth Museum, Maine Museum of Art at the University of Maine, Metropolitan Museum of Art, Portland Museum of Art, University of Massachusetts, and Bowdoin College Museum of Art. He has been awarded artist residencies from the Rockefeller Foundation, MacDowell Colony, Yaddo Colony, and Millay Colony. He has served on the building committees for the Bowdoin College Museum of Art, Watson Arena, Harpswell and Park Row Apartments, John and Lile Gibbons Center for Arctic Studies, and Barry Mills Hall. He has provided artwork for the President's Dining Room and Cleaveland House and has painted murals for the children's center and library.
Eight members of the staff were also recognized for their dedication to the College.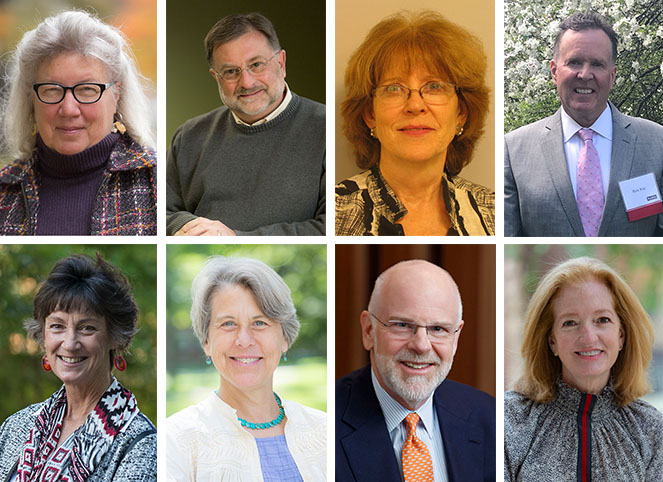 Cynthia J. Bessmer was elected senior associate director for human resources services emerita.
Kenneth J. Cardone was elected director of dining services emeritus.

Marjorie Hassen was elected director of the Bowdoin College Library emerita.
Ronald F. Kay was elected manager of database administration emeritus.

MaryBeth E. Mathews was elected head coach, women's rugby emerita. 
​Elizabeth C. Nelson was elected museum shop manager emerita.
​Clayton S. Rose was elected president of the college emeritus.

​Anne W. Springer was elected senior associate dean for admissions emerita.
Trustees also honored four departing board members. Ronald C. Brady '89, P'19, elected a trustee in 2009, George A. Khaldun '73, elected in 2011, Jane L. Pinchin P'01, elected in 2003, and David P. Wheeler '74, P'07, P'15, elected in 2003, were elected trustee emeritus or emerita, effective July 1, 2023.
The board also approved a resolution of appreciation recognizing Clayton S. Rose for his eight years of dedicated service as president.
Board actions regarding the election and reelection of its members, and of faculty, staff, and trustees to emerita/emeritus status are effective July 1, 2023.