by Bowdoin News
Bae Named Director of the Bowdoin College Library
Peter Bae has been named director of the Bowdoin College Library, following a national search to find an experienced and strategic library leader to oversee what is at once the intellectual heart of the Bowdoin campus and a major research resource in the state of Maine.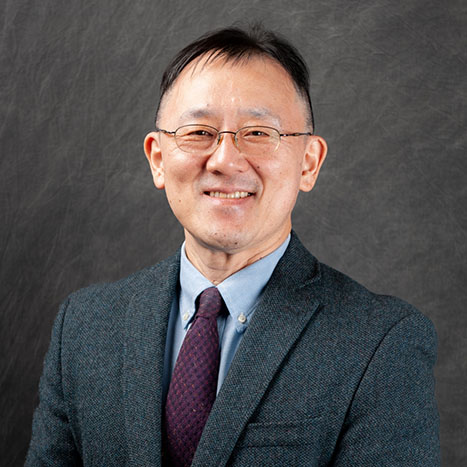 Bae comes to Bowdoin from the Princeton University Library, where he has held a number of roles of increasing responsibility since 2014, most recently that of assistant university librarian for collection access, fulfillment, and resource sharing.

He previously was head of scholarly content services, a role in which he provided the vision, leadership, and oversight to advance the library's strategy of combining collection acquisitions responsibilities and interlibrary resource-sharing services into a blended content procurement and delivery framework responsive to patron research and information needs. Earlier in his career, Bae worked in delivery services for Columbia University's Butler Library and the State University of New York at Albany Library.
Reporting to the dean for academic affairs, the library director is a critical partner in the unique educational environment at Bowdoin, one in which students build an education for themselves in service of the greater common good. Bae will be responsible for providing vision, leadership, and administrative guidance in planning, organizing, coordinating, directing, and evaluating all library functions and in integrating and advocating for library resources within the academic programs of the college. He will also play a vital role in developing and maintaining strong collegial relationships to further the library's mission, vision, and values.
"Libraries play a crucial role in a liberal arts education and in lifelong learning," said Bae. "They provide a wealth of resources and information that can help individuals explore new career paths and experiences, expand their knowledge, and cultivate their intellectual curiosity." 
Bae's interest in history drove his initial educational path. He earned his bachelor of arts and master of arts degrees in history at Kyungpook National University in Daegu (formerly Taegu), South Korea, where he began working in libraries as a student. He moved to the US to pursue a doctorate in history at SUNY Albany, but found that library work continued its strong pull, so although he completed his coursework toward the PhD, Bae shifted gears, pursuing a master's degree in information studies at SUNY–Albany and working in libraries ever since.
"Peter's deep appreciation for the powerful work of libraries in fostering liberal arts learning and the common good is impressive, as are his commitments to the importance of partnerships across the campus, the need to continually enhance our understandings and practices of access and inclusion, and the role of technology—including AI—in the library of the future," said Senior Vice President and Dean for Academic Affairs Jennifer Scanlon, who chaired the search committee.

"The committee was also impressed with Peter's determination to meet the distinct needs of faculty and students across the divisions of the College and his commitment to developing national and global library networks."
Bae will succeed Marjorie Hassen, who is retiring after nearly ten years as library director; his appointment comes as the culmination of a months-long search by a committee comprising the following:
Logan Arrowood, administrative coordinator of the Baldwin Center for Teaching and Learning 
Andre Birenzi, senior director of enterprise systems
Jackie Brown, Marvin H. Green Jr. Assistant Professor of Art
Michael Franz, professor of government
Carmen Greenlee, humanities and media librarian
Juli Haugen, digital accessibility consultant
Jaime Jones, resource sharing specialist
Patricia Jones, assistant professor of biology and director of the Bowdoin College Scientific Station on Kent Island
Hannah Kim '24 
Cara Martin-Tetreault, director of sponsored research
Jennifer Scanlon, senior vice president and dean for academic affairs and search committee chair
The search committee was aided by the national search firm Storbeck Search and with support from Cammy Seme, associate director for talent strategy in Bowdoin's Office of Human Resources.
Bae begins his new role at Bowdoin on August 21, 2023.