Zoe Wilson '23 Awarded Scholarship for a Year of Study in Scotland
By Jane Godiner '23
Wilson has received funding for a year of study at the University of St. Andrews, where she'll immerse herself in the country's rich culture and in her own writing craft.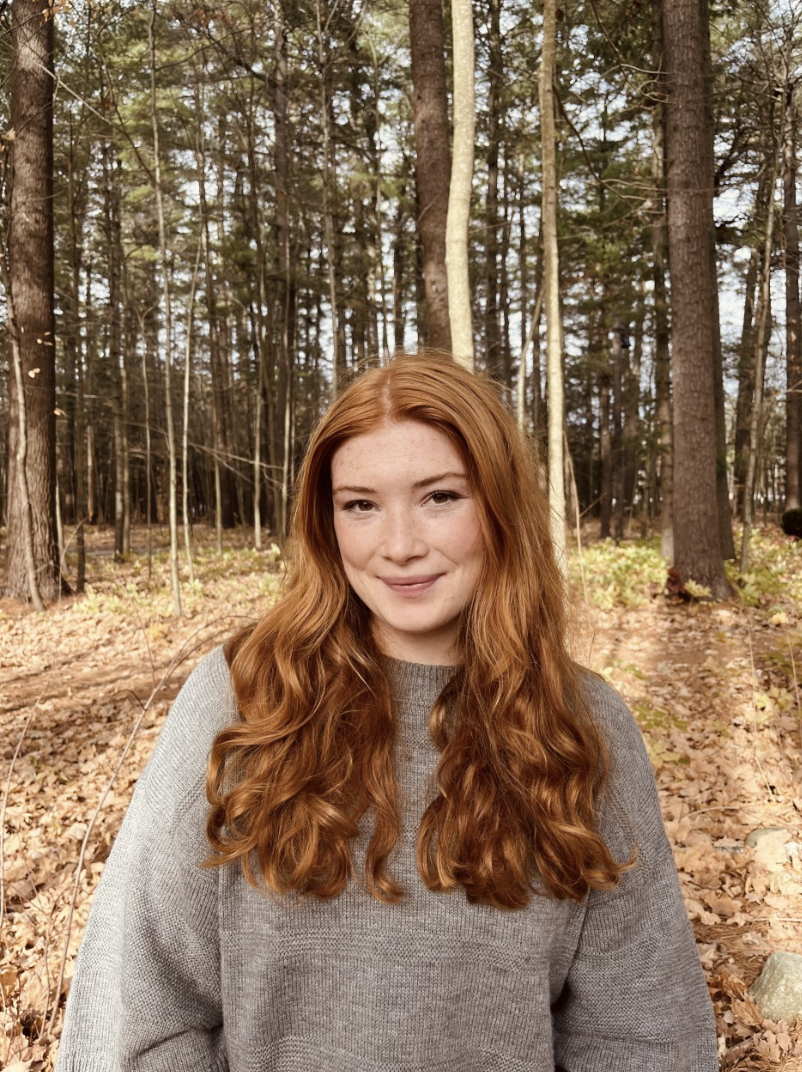 Wilson, an English major with a concentration in creative writing, looks forward to continuing her current course of study in the university's creative writing program, where she'll pursue a master of letters degree (MLitt).
While she had considered pursuing a master of fine arts in the United states, she was intrigued by the idea of exploring both prose and poetry in a master's program—a unique feature of the the MLitt at St. Andrews.

"In the US, you so often find a fiction-poetry split, and I feel like I'm not quite ready to do that," Wilson said. "I was looking for alternatives, and I found this program. It was exciting to be able to pair that with a scholarship."
She also has family connections to Scotland. Her great-grandfather was born in Scotland—Ian Malcolm MacGregor Petrie. "According to family lore, Ian Malcolm's last words were 'Never trust a Campbell,'" Wilson said.
"[My grandmother] told us how her father was buried beneath Bennachie, a range of hills in Aberdeenshire, and how his father, an engineer, worked on the Firth of Forth Bridge," she continued. "This resonates because her stories always returned to the landscape and our roots."

For Wilson, the opportunity to travel to Scotland has immense value—not only because of her Scottish heritage, but because of the focus of her craft.

"A lot of my writing is interested in the connection between heritage and family connection to place," Wilson said. "At Bowdoin, I've explored a lot in terms of locations. In Scotland, I can use some of the same strategies I've learned here but in a place with a bit more distance."

Wilson hopes that the country won't feel distant for much longer. She looks forward to immersing herself in Scotland's culture. "I learn so much from being in one place for an extended period of time, and I'm going to be in Scotland for twelve months," Wilson said. "I feel like you really adjust to the local way of living, and I'm excited to do that."

Aside from her personal connections to Scotland, Wilson also is anticipating studying at St. Andrews during what could be a pivotal political period in European history.
"I think it's going to be an interesting point in time to be in Scotland because of the possibility of another referendum for independence," Wilson said. "Scotland is also doing some interesting climate work that I want to explore."

While the program is only a year long, Wilson is confident it will be key to helping her decide where, and how, she can use her voice.

"I want to be a writer, which is a scary desire and career choice," Wilson said. "I think that we need better stories being told about the crises that we're confronted with. I'm using this as a year to figure out how I want to do that and where I can best do that."
Published May 02, 2023