Published March 01, 2023 by Tom Porter
Bowdoin's Anthony Walton on Career of Neglected Writer James Alan McPherson
Senior Writer-in-Residence Anthony Walton was recently a special guest on Maine Public Radio's weekday phone-in program, Maine Calling, discussing the work of African American writer and academic James Alan McPherson, who died in 2016 aged 72.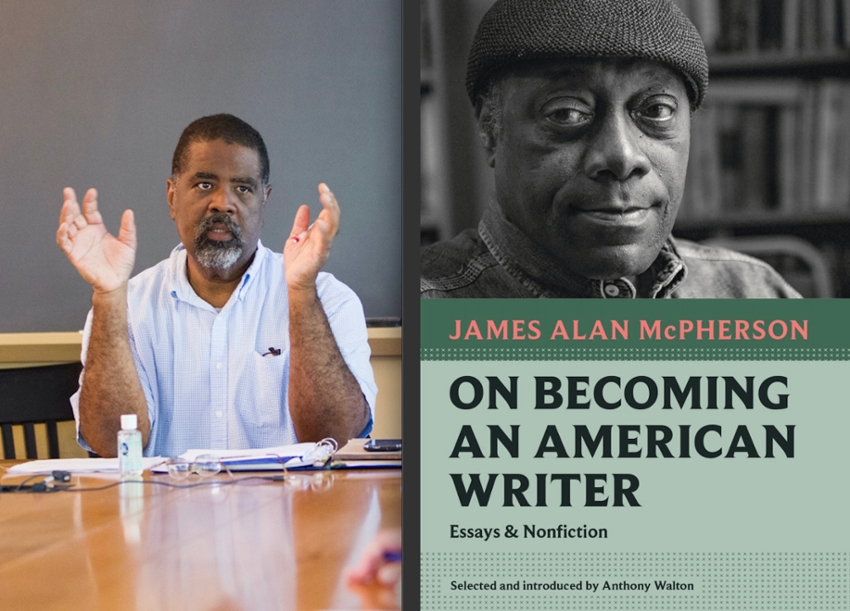 Walton, himself an acclaimed poet and author, has curated a number of McPherson's essays for a new publication called On Becoming an American Writer (Nonpareil Books, 2023), which showcases McPherson's thoughts about race, identity, and what it means to be an American, and for which Walton also wrote the introduction.
Despite being the first Black writer to win the Pulitzer Prize for Fiction and one of the inaugural cohort of MacArthur Fellows (so called "genius grant" recipients) in 1978, McPherson remains relatively unknown and overlooked as an author. Part of the reason for that, said Walton, was McPherson's decision to shy away from publicity and dedicate much of his life to teaching, most of it at the Iowa Writers Workshop. McPherson was a truly "original" and "entertaining" writer, said Walton, blessed with an extraordinary mind and a "master of the short story."
Listen to Anthony Walton on Maine Calling.