Published March 27, 2023 by Bowdoin News
Bowdoin Announces 2023 Honorary Degree Recipients
Bowdoin will bestow five honorary degrees at its 218th Commencement exercises, to be held Saturday, May 27, 2023, on the Quad in front of the Bowdoin College Museum of Art.
This year's honorary degree recipients include former trustee and board chair Stephen F. Gormley '72, P'06, P'09, P'11; fifteenth president of Bowdoin College, Clayton S. Rose; curator and cultural educator Navarana K'avigak' Sørensen; former trustee and board chair Robert F. White '77, P'15; and Janet Yang, the president of the Academy of Motion Picture Arts and Sciences and an Emmy and Golden Globe award-winning film and television producer.
Stephen F. Gormley '72, P'06, P'09, P'11, a former chair of the board of trustees (2010–2013) and a Bowdoin parent three times over, was elected to the board in 2001 and served until 2021. Throughout his decades of service to the College, he chaired the Financial Planning Committee and served on the Admissions and Financial Aid, Audit, Governance, Development and College Relations, Facilities and Properties, Gift Acceptance, Information Technology Advisory, Investment, Resources, and Student Affairs Committees. He was also a member of the Campaign Planning and Steering Committees for the Bowdoin Campaign and has chaired his Reunion Gift Committee. In 2009, he established the Gormley Career Services Endowment to support the operations of the College's Career Service Center (now Career Exploration and Development, or CXD). In 1998, Gormley established the Gene Lil Scholarship Fund, which gave preference to students from Aroostook County and then elsewhere in Maine. He has been a primary supporter of the Aroostook County Scholarship Fund, which was established by various donors during the New Century Campaign. Graduating from Bowdoin with a government major, Gormley began a career in commercial lending at First National Bank of Boston, later leaving to attend the Columbia University School of Business, where he earned his MBA. Gormley would join and later become partner at TA Associates in Boston, a small but leading firm in the early days of venture capital, where he focused on the media and telecommunications industries. He and three other partners left in 1986 to form Media Communications Partners, a new private equity firm focused exclusively on media and telecommunications. In 1999, Gormley cofounded Great Hill Partners, a private equity firm focused on business services with recurring revenue streams, digital media, and ecommerce. Gormley retired in 2011; he and his wife, Cindy, live in Marion, Massachusetts, and have three daughters, Margaret Donahue '06, Kate Saeli '09, and Caroline Nebergall '11, and seven grandchildren.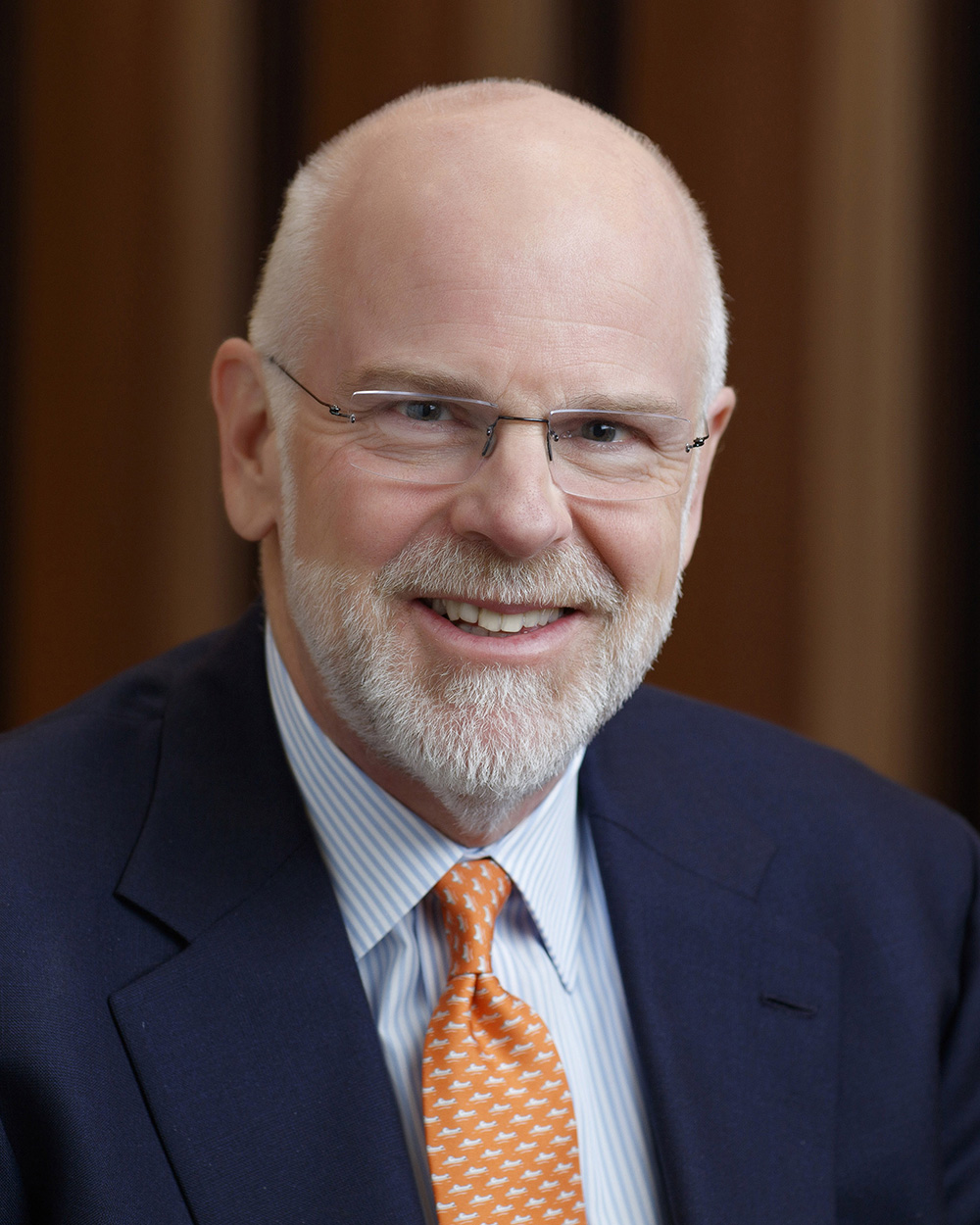 Clayton S. Rose
, who
has served as president of Bowdoin College since July 1, 2015, announced in April 2022 that he will step down on June 30, 2023. In his time as Bowdoin's fifteenth president, Rose has strengthened the intellectual mission of the College, vigorously championed "intellectual fearlessness," significantly expanded the College's work to create diversity, equity, and inclusion, increased access and opportunity for students, addressed the mental health challenge facing the current generation of students and young people, reimagined and significantly expanded  career development, and enhanced and strengthened the College's leadership in sustainability. His tenure also saw construction of essential new facilities for teaching, learning, research, residential life, and athletics. Three new facilities—the Roux Center for the Environment, the Schiller Coastal Studies Center, and the John and Lile Gibbons Center for Arctic Studies—along with the Bowdoin Scientific Station established in 1936 on Kent Island in the Bay of Fundy, position Bowdoin to significantly advance its work and leadership in the interdisciplinary and interconnected studies of the oceans, environment, climate, and the Arctic. 
During his presidency, applications increased by 38 percent. Students of color increased from 30 percent to 43 percent, first-generation students from 10 to 17 percent, and first-year students receiving financial aid increased from 45 to 49 percent. The THRIVE program was also established during Clayton's tenure, to address the needs of students entering Bowdoin from significantly under-resourced high schools, and Bowdoin launched an effort to actively recruit veterans and community college students for admission to the College. 
Rose led Bowdoin through the COVID-19 pandemic, during which the College successfully delivered on its two goals of protecting the health and safety of the campus and larger Brunswick communities and providing a strong Bowdoin education to its students, while also continuing its work on the priorities for the future. Prior to arriving at Bowdoin, Rose served on the faculty of the Harvard Business School, where he taught and wrote on issues of leadership, ethics, the financial crisis that began in 2008, and the role of business in society. He spent the first twenty years of his career in finance, retiring as vice chairman at J.P. Morgan. He earned his undergraduate degree (1980) and MBA (1981) at the University of Chicago. In 2003, following his business career, he enrolled in the doctoral program in sociology at the University of Pennsylvania to study issues of race in America, earning his master's degree in 2005 and his PhD with distinction in 2007. He is a member of the board of directors of Bank of America and is the chair of the board of trustees of the Howard Hughes Medical Institute. For the past eight years of his presidency, Rose and his wife, Julianne, have lived on the Bowdoin campus.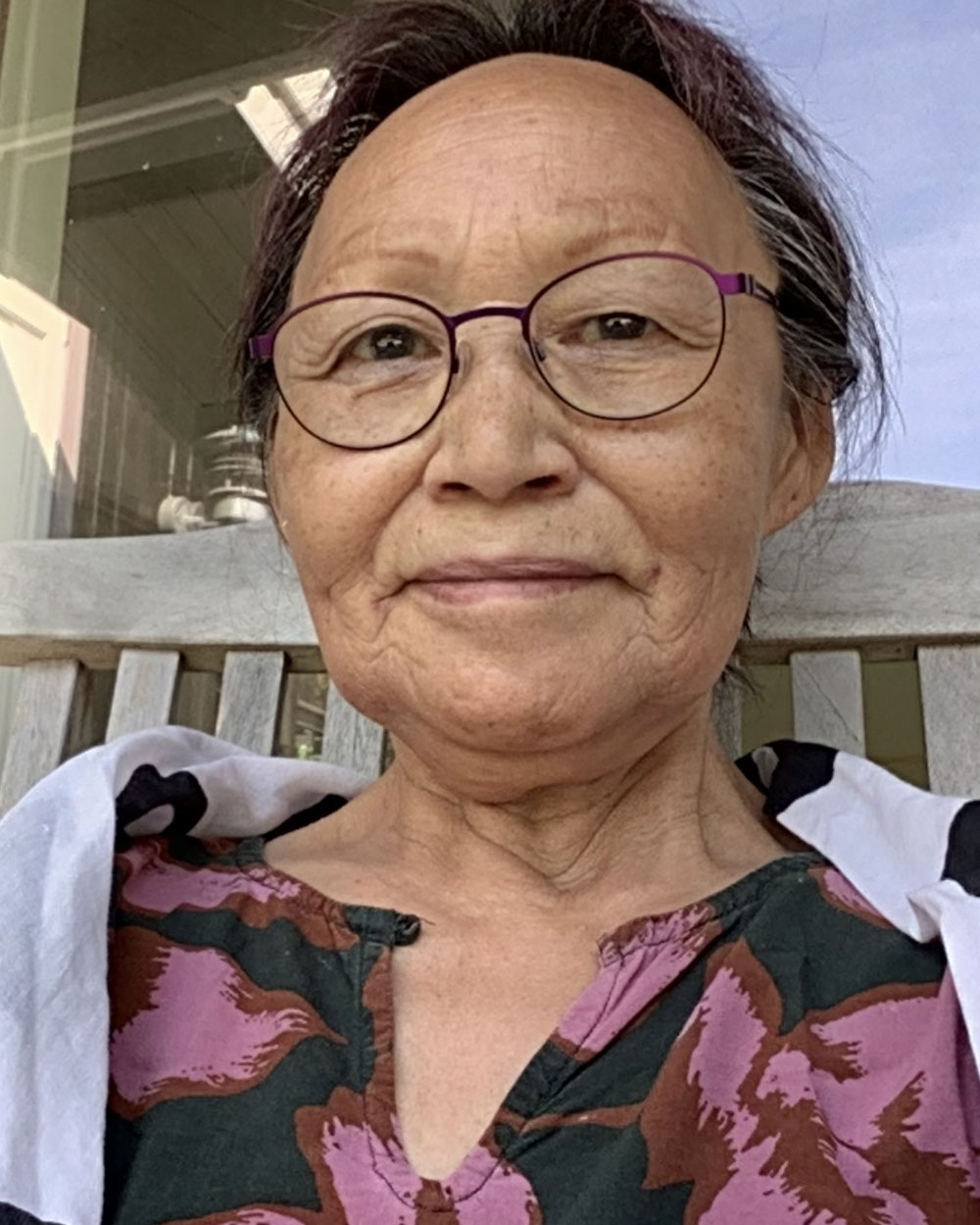 Navarana K'avigak' Sørensen has spent decades providing cultural expertise to researchers, authors, filmmakers, and politicians seeking to acquaint themselves with Inuit culture. She was born in Uummannaq (Thule), in northwest Greenland, to a family that is inextricably linked to the College. Sørensen's great uncle Odaq was the most accomplished of the four Inuit who helped Robert Peary and Matthew Henson travel to and from the North Pole safely, and her parents, K'âvigak' and Amaúnalik, worked with Donald MacMillan on his 1923–1924 expedition and maintained a lifelong friendship with him. Sørensen's familial connections have allowed her to share Inuit perspectives and information about Inuit contributions to northern exploration. She has lent her expertise and acted as cultural liaison to institutions throughout the world, including Bowdoin's Peary-MacMillan Arctic Museum, where she provided insights into Inuit views and served as facilitator, interpreter, transcriber, and translator for interviews with Inuit elders, generously allowing the College to gain access to their perspectives and knowledge. She has served as curator of the Qaanaq Museum in Northwest Greenland and as a cultural educator for Adventure Canada. Along with director Stephen A. Smith, Sørensen was instrumental in the making of the acclaimed 2012 film Vanishing Point, which chronicled life in the Arctic for two remote communities linked by a migration from Baffin Island to Greenland. Now retired, Sørenson continues to be a collaborator and will also be part of a proposed project to work with MacMillan's journals and photographs to document the life histories of the Inughuit men and women he worked with, including her parents, to provide the oft-excluded Inuit perspective.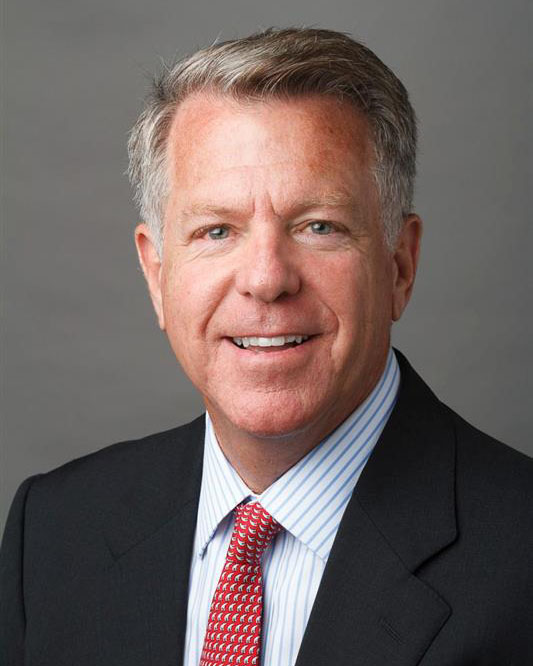 Robert F. White '77, P'15, former chair of the board of trustees (2019­–2022) and a Bowdoin parent, has provided nearly thirty years of service to the College. Elected to the Bowdoin College Board of Overseers in 1993, White became a trustee of the College in 1996 when Bowdoin adopted a unicameral form of governance. He has served on numerous trustee committees and more recently served on the Governance, Investment, and Beyond Bowdoin Committees. He previously chaired the Development and College Relations Committee (1996–1999). White also served as a member of his 40th Reunion Committee (2016–2017) and as a member of the past two Presidential Search Committees (2000–2001 and 2014–2015). In 2004–2009, White chaired Bowdoin's Campaign Planning Committee and, with trustee emerita Deborah Barker '80, P'16, he cochaired the Campaign Steering Committee for "The Bowdoin Campaign," which exceeded its goal of $250 million by raising $293 million. In addition to his service to Bowdoin, White has served on the Board of Dean's Advisors at Harvard Business School and on the Board of Governors at the London Business School. White began his career at Price Waterhouse & Co., where he obtained a CPA. In 1982, he earned an MBA at Harvard Business School and joined Bain & Company consulting. In 1984, White was a founding member of Bain Capital, where he served for twenty years as a managing director and where he is currently a special limited partner. In 2003, the other managing directors of Bain Capital honored White by establishing the Robert F. White Scholarship Fund at Bowdoin. White has been active in state and national politics in support of his former Bain Capital partner Mitt Romney. He served as chair of Romney's 1994 US Senate campaign, as chair of Governor Romney's 2002 Massachusetts Gubernatorial Transition Committee, and as senior advisor and chair of Romney's 2008 and 2012 presidential campaigns. Since 2014, White has been a member of the faculty in the Harvard Business School's entrepreneurial unit and also currently serves on the board of the Boston Celtics and was a founding director of Boston Celtics United for Social Justice. White and his wife, Tona, have six children and reside in Weston, Massachusetts. Their daughter Dana is a member of the Bowdoin Class of 2015.
Janet Yang is the president of the Academy of Motion Picture Arts and Sciences and an Emmy and Golden Globe award-winning film and television producer. She was elected president in August 2022 following a long record of service to the Academy and is the first Asian American to hold the position. Yang played pivotal roles in connecting key players in the Hollywood and Chinese film industries to make possible films like Empire of the Sun before becoming a producer of films including The Joy Luck Club and The People vs. Larry Flynt. Known in Hollywood as "the godmother of Asian Americans in the industry," Yang has devoted much of her time to helping Asians and Asian Americans break into and advance in the entertainment business. In 1998, she founded Janet Yang Productions, which develops screen projects with Asian themes, including the acclaimed 2020 animated feature Over the Moon. Committed to fostering global understanding, Yang is a cofounder of Gold House, a nonprofit collective of influential Asian cultural leaders; a longstanding member of the Committee of 100, an organization of prominent Chinese Americans; and an advisory board member of Asia Society Southern California, where she also chairs its highly regarded US-Asia Entertainment Summit. Born in Queens, New York, Yang grew up on Long Island and earned her bachelor's degree at Brown University. Prior to earning her MBA at Columbia, Yang, who is fluent in Mandarin, lived for a year and a half in China, serving as an editor and translator for the Chinese government's foreign press office. In 2020, Yang was appointed a presidential fellow at Loyola Marymount University; in 2022, she made The Hollywood Reporter's list of the 100 most powerful women in entertainment.