Published March 23, 2023 by Tom Porter
A Story of Bowdoin, Latin America, and Friendship
Barbara Sawhill '81 is Bowdoin's first Latin American studies graduate, a fact she is justifiably proud of. Her fascination with the region, she said, began before she came to college.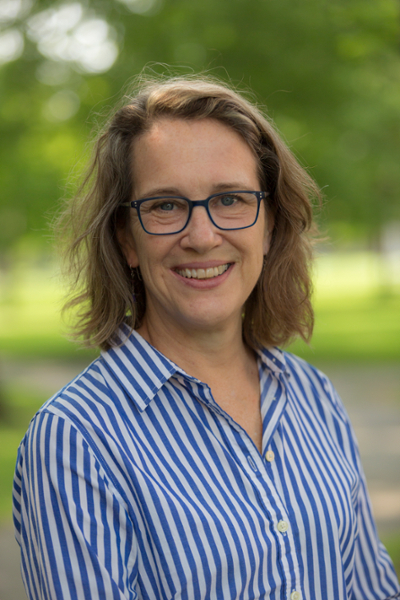 "I had gone to Peru as an exchange student in high school and knew that there was something about Latin America that I liked but I didn't quite know what."
At Bowdoin, Sawhill knew she wanted to study Spanish but did not necessarily want to major in it, she said. "I became good friends with Hispanic studies professor John Turner, and we came up with the idea of doing a self-designed major in Latin American studies—at that point there wasn't a Latin American studies department here."
She also got help from history professor Kathleen Waldron, who specialized in Latin American history. Waldron and Turner acted as Sawhill's advisors and put together some classes for her self-designed major, which also involved a lot of off-campus study.
Sawhill split her junior year between the University of Connecticut's Latin American studies institute and the University of the Andes in Bogota, Colombia.
"In Colombia I stayed with a host family, the Uribes, and became particularly good friends with their daughter Diana, who was about my age."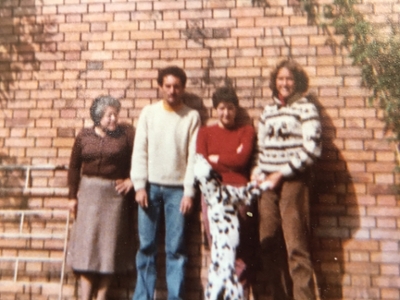 Sawhill went on to secure her self-designed major in Latin American studies and pursue a career in teaching and academia, which included spending more than twenty years on the faculty at Oberlin College in Ohio.
In 2017 she returned to her alma mater, where, as visiting lecturer in Spanish, she is teaching two intermediate language classes this semester.
As well as being on the Bowdoin faculty, Sawhill is also director of education at Radio Ambulante, a Spanish language podcast distributed on NPR which publishes stories about Latin America, combining storytelling and investigative journalism.
"Over 2,500 teachers use the podcast, and I help them devise lesson plans so they can make full use of our audio journalism in their classrooms." Earlier this year Sawhill was invited to a literary festival in Cartagena, Colombia, where Radio Ambulante was presenting a live show and where, by happy coincidence, she was able to rekindle a forty-year-old friendship.
"Also taking part in the show was Diana Uribe, my Colombian host sister from 1979 who, as it turns out, is now a well-known radio host and podcast producer, making programs about history and culture. It was so great to reconnect after all these years. It's also really cool to think that when we last met I was a Bowdoin student and now I'm a faculty member!"