Published February 15, 2023 by Bowdoin News
harrisburg and Rosenfeld Artist-in-Residence Abigail DeVille Talks Process and Collaborations
Abigail DeVille, Bowdoin's halley k harrisburg '90 and Michael Rosenfeld Artist-in-Residence, was on campus recently for a week of programming, during which she delivered a multimedia public lecture on her art installations, her process, and her many collaborations in film, theater, and music.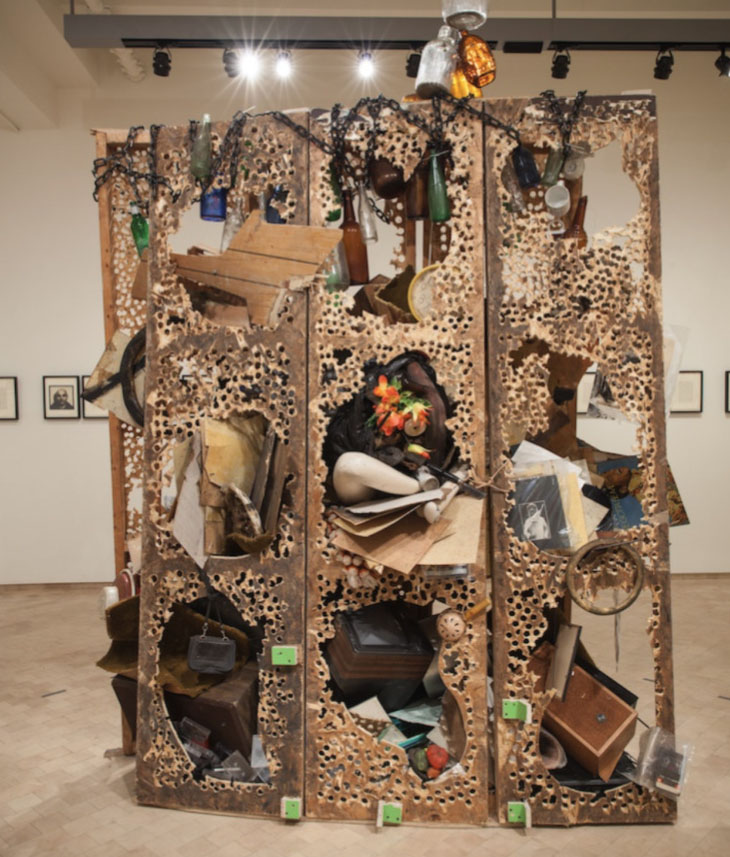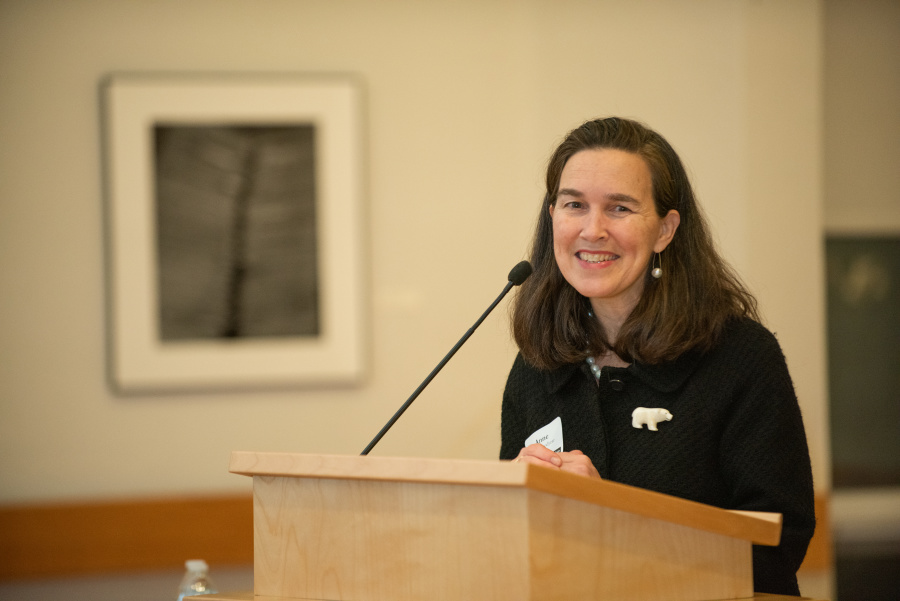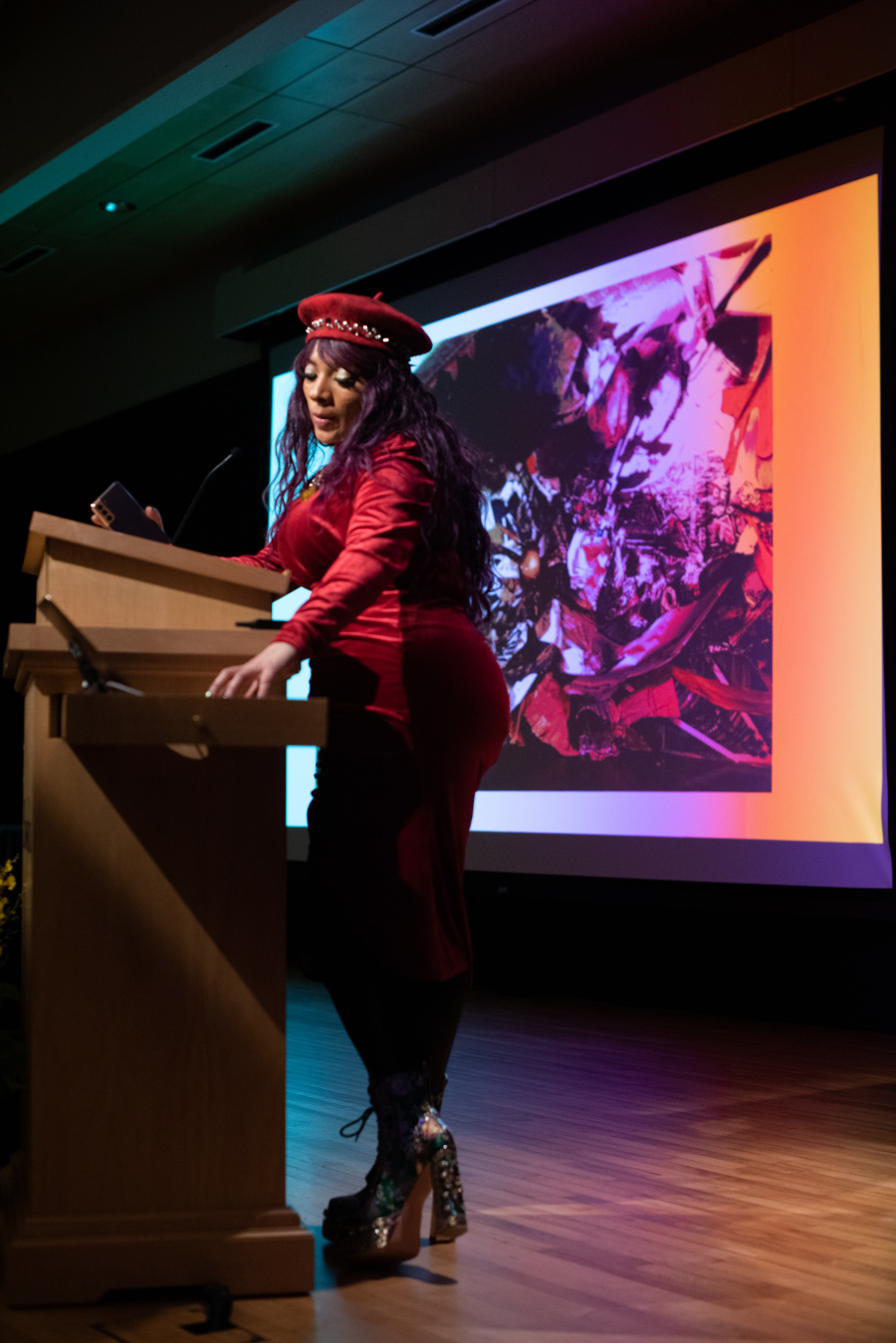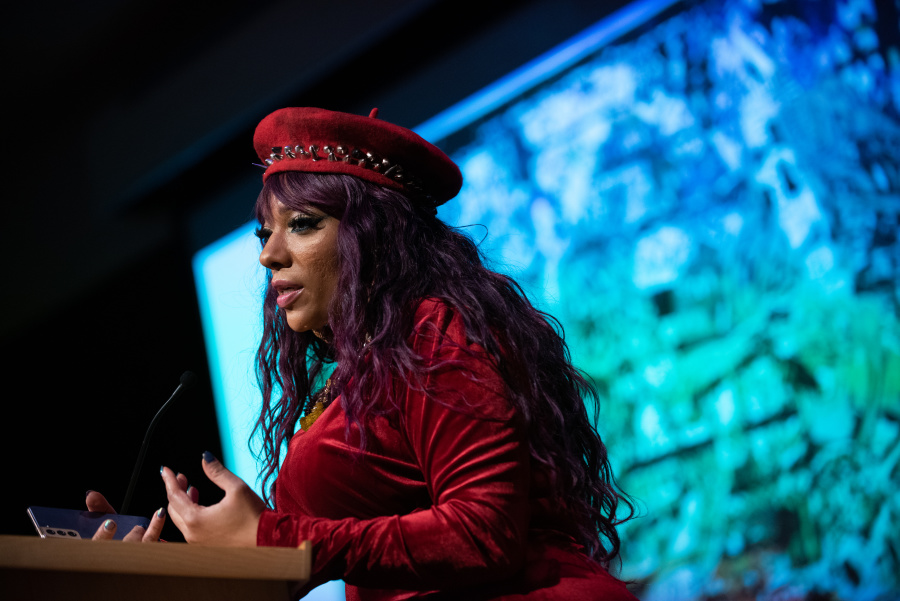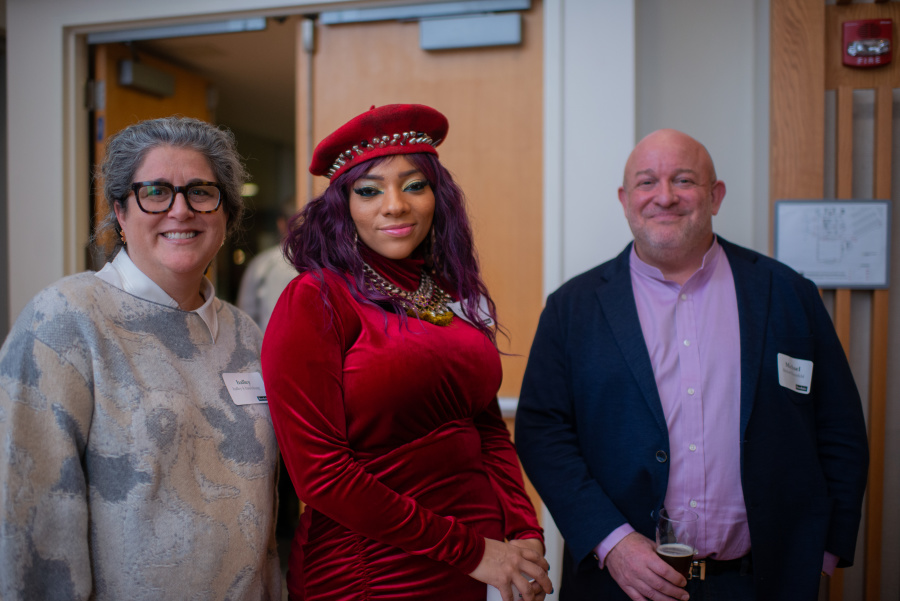 Images by Michele Stapleton
A New York native, DeVille is an independent artist who creates site-specific immersive installations, frequently incorporating objects and materials found at the site. Much of her work, such as a sculpture built on the location of a former African American burial ground in Harlem, is designed to bring attention to marginalized people and places. DeVille earned a BFA at the Fashion Institute of Technology and an MFA at Yale University, and attended Pratt Institute and the Skowhegan School of Painting and Sculpture.

A former Harvard Radcliffe Institute fellow and resident at both the International Studio and Curatorial Program in Brooklyn and the Studio Museum in Harlem, DeVille has received numerous awards for her work, including the Rome Prize from the American Academy in Rome, an Obie Award for scenic and costume design, and grants from the Edward and Sally Van Lier Fund of the New York Community Trust, the Joan Mitchell Foundation, and Creative Capital. Solo exhibitions of DeVille's work have been featured by the Madison Square Park Conservancy in New York, the Institute of Contemporary Art in Los Angeles, and the Portland Institute for Contemporary Art in Portland, Oregon, among others.

DeVille is scheduled to be back on campus again later in the spring semester.