Published January 30, 2023 by Tom Porter
Black History Month Features Two Prominent Alumni Speakers
Black History Month gets underway on campus this week, and the theme for 2023 is Black Resilience. Highlights include two conversations with distinguished Black alumni, both hosted by the Bowdoin College Black Alumni Association (BCBAA).
On February 6, Eric Hollister Williams '99 will be interviewed by Selina Asante Poku '07 and Diamond Walker '17 in a virtual event. Williams, who currently works in corporate PR at Apple, has over twenty years of experience working for corporations, foundations, and nonprofit organizations.
His résumé includes a stint on Capitol Hill, where he spent nearly two years with the US House of Representatives as staff director for the House Subcommittee on Africa, Global Health, and Global Human Rights. Williams has worked with international organizations like Washington, DC-based Precision Strategies and the Bill & Melinda Gates Foundation. More recently he was director of communications at the outdoor clothing retailer Patagonia, overseeing external and internal communications.
He will be speaking to the Bowdoin community about today's world of communications and how he's navigated with Black resilience since his first days as a Bowdoin student. Register here.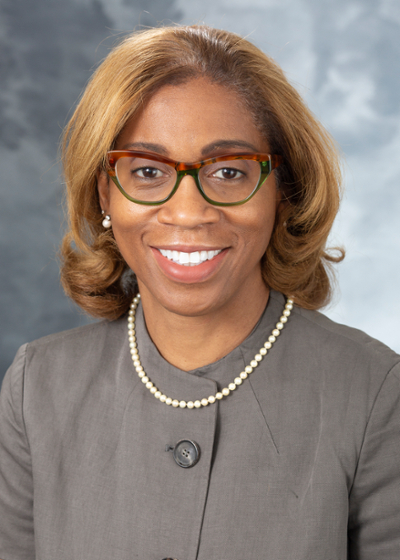 On February 23, in another virtual event, Dr. Terri Young '81 will be interviewed by current students from Bowdoin Underrepresented in Medical Professions (BUMP)—a initiative that provides workshops, mentorships, and other help for Bowdoin students who identify as underrepresented and want to pursue a career in healthcare.
Young is professor of pediatric ophthalmology and medical genetics at the University of Wisconsin–Madison's McPherson Eye Research Institute, where she is also chair of the department of ophthalmology and visual sciences.
She has directed a science research laboratory in gene hunting of ophthalmic diseases for twenty-five years and has authored more than 220 peer-reviewed scientific publications, as well as multiple book chapters, articles, reviews, and media materials—many of which have garnered national and international acclaim.
Throughout her career, Young has served several industry associations, significantly the Association for Research in Vision and Ophthalmology (ARVO), which awarded her a Gold Fellowship in 2015. She now serves on the ARVO Foundation Board of Trustees.
In April 2021, Young accepted her nomination to the Bowdoin Alumni Council, noting that she is frequently in a position to share her career history and always states that "attending Bowdoin was one of [her] life's biggest blessings."
Join us as she speaks to the Bowdoin community about her journey in medicine and how she's navigated the industry with Black resilience. A Q&A is to follow. Register here.
"We're excited the BCBAA is hosting its inaugural set of Black History Month events this year," said Director of Multicultural Alumni Engagement Joycelyn Blizzard. "Black alumni are proud to highlight two of their own who have made invaluable contributions."
Helping to get Black History Month underway at Bowdoin this week is a lecture by Trinity College Professor Davarian L. Baldwin on February 2. His talk is titled "Chicago Could be the Vienna of American Fascism: How Two Black Graduate Students Transformed Our Vision of the American City."
Other events include a Mountain Takeover ski trip on February 11, a performance by comedian Chole Hilliard on the evening of February 11, an African fashion show on February 18, and the Ebony Ball on February 25.