Margaret Boyle Praises Bilingual Education in Washington Post Article
By Tom Porter
Associate Professor of Romance Languages and Literatures Margaret Boyle is among the seven educators and one former student featured in a recent Washington Post article discussing the benefits of a bilingual education.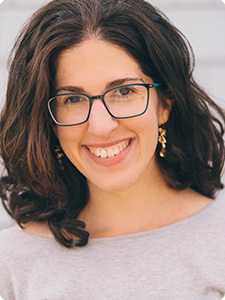 Half of Boyle's family is from Mexico, she explained, and she grew up in Los Angeles with access to both English and Spanish at home. She didn't start to formally study Spanish until high school. "Teaching and learning Spanish connects me to the rich cultural and political histories of Spanish in the United States, Latin America, and Spain, past and present," wrote Boyle. "The most gratifying part of my job is affirming the home languages of my students and advocating for early access to multilingualism and language learning," she added. Read more.
Boyle is director of Bowdoin's of Latin American, Caribbean and Latinx Studies Program. She also directs Multilingual Mainers, an initiative promoting the learning of second languages in elementary schools.
Published December 06, 2022