Published October 07, 2022 by Bowdoin News
Seven Professors Appointed to Named Chairs
Seven Bowdoin professors have been appointed to named chairs at the College in recognition of their achievements as scholars and educators.
The appointments, which are effective immediately, were announced by Bowdoin President Clayton S. Rose in a letter sent to each of the candidates at the recommendation of Senior Vice President and Dean for Academic Affairs Jennifer Scanlon and in consultation with senior members of the faculty Committee on Appointments, Promotion, and Tenure.
"By recognizing and supporting the work of such distinguished faculty members, endowed chair appointments elevate the role of scholarly and artistic work at the College at the same time that they pay tribute to our generous donors," said Scanlon.
"We celebrate this group of seven faculty, whose work within and across disciplines makes the College a richer place."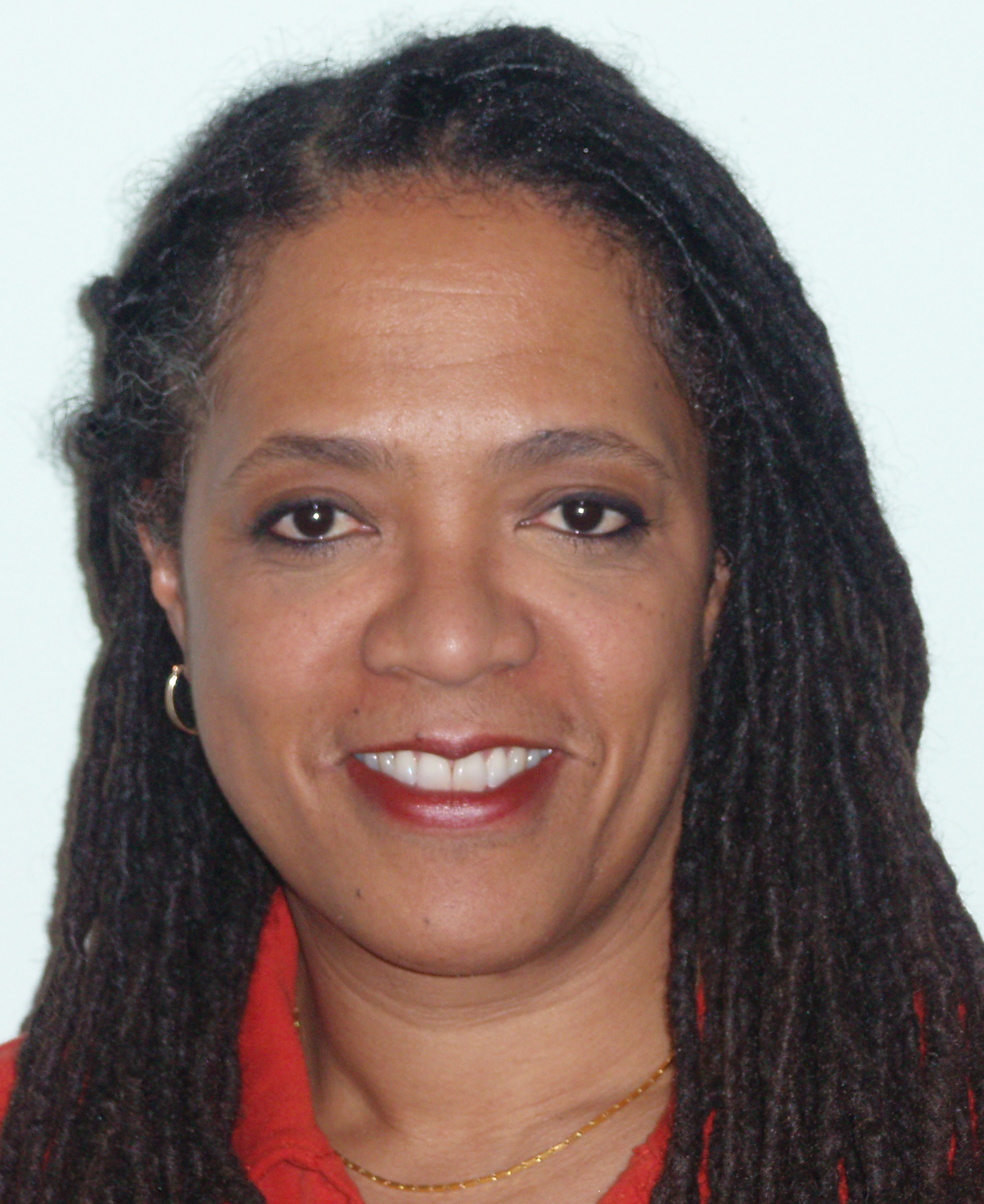 Judith Casselberry has been named the Geoffrey Canada Chair in Africana Studies. A scholar in African American religious and cultural studies, with particular attention to gender, Casselberry came to Bowdoin College in 2009 from Princeton University, where she was an inaugural postdoctoral fellow at the Center for African American Studies. Casselberry, who also teaches courses on music and social movements, earned her bachelor's degree in music production and engineering from Berklee College of Music before pursuing a master's in ethnomusicology at Wesleyan University and a PhD in African American studies and anthropology at Yale University. In 2019, Casselberry was presented with the Pneuma Book of the Year award from the Society for Pentecostal Studies for her 2017 work, The Labor of Faith: Gender and Power in Black Apostolic Pentecostalism (Duke University Press). The book employs feminist labor theories to examine the spiritual, material, social, and organizational work of women in a New York-based Pentecostal denomination. She also coedited with Elizabeth Pritchard the 2019 book, Spirit on the Move: Black Women and Pentecostalism in Africa and the Diaspora. Alongside her career as an academic, Casselberry works as a musical performer and international recording artist, sharing the stage with such luminaries as Odetta, Stevie Wonder, Etta James, and Elvis Costello, among others.
"I am honored by this recognition," said Casselberry. "I have worked to bring my expertise as an interdisciplinary scholar of Black American religions and cultures and my training and experience as a performer/cultural worker to all I do as a teacher and member of the Bowdoin community. For me, this means walking a path grounded in equity, sincerity, kindness, and joy, to bring to fruition positive visions of what can be—in the classroom, in professional relationships, and in life."
The Geoffrey Canada Chair in Africana Studies was established by an anonymous donor in 2009 in honor of Geoffrey Canada '74, H'07.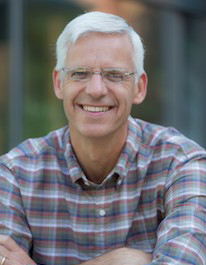 Charles Dorn has been named the Barry N. Wish Professor of Social Studies. Dorn has been a professor at Bowdoin since 2003; his research examines the civic purposes adopted by and ascribed to centers of early childhood education, public elementary and secondary schools, and colleges and universities. His work has appeared in the American Journal of Education, Diplomatic History, Teachers College Record, and History of Education Quarterly as well as in Fortune Magazine, The Christian Science Monitor, and The Chronicle of Higher Education. In 2012, Dorn received a US State Department Fulbright Award to the University of Cape Town, South Africa. Dorn is the author of For the Common Good: A New History of Higher Education in the United States (University of Chicago Press, 2017), a work that challenges the rhetoric of America's so-called crisis in higher education by investigating two centuries of college and university history. More recently, Dorn published (with coauthor Randall Curren) Patriotic Education in a Global Age. This volume asks whether schools should attempt to cultivate patriotism and, if so, with what conception of patriotism in mind? Dorn's most recent work explores the global history of environmental education, with a preliminary focus on the United States, the nations of Southern Africa, and programs sponsored by the United Nations. Dorn earned his bachelor's degree at George Washington University; his master's at Stanford, and his doctorate at the University of California, Berkeley.
"The past few years have been truly challenging for educators, especially schoolteachers, so the symbolism associated with a college as highly regarded as Bowdoin establishing a professorship in social studies and education is extremely important," said Dorn. "I'm very honored to be recognized in this way and look forward to using the support this chair provides to continue my research and to translate that research into courses that students find engaging and enlivening—and that make meaningful contributions to their own educations."
The Barry N. Wish Professorship of Social Studies was established in 1990 by Barry N. Wish '63, P'05, H'08 to support faculty in fields of human and social affairs.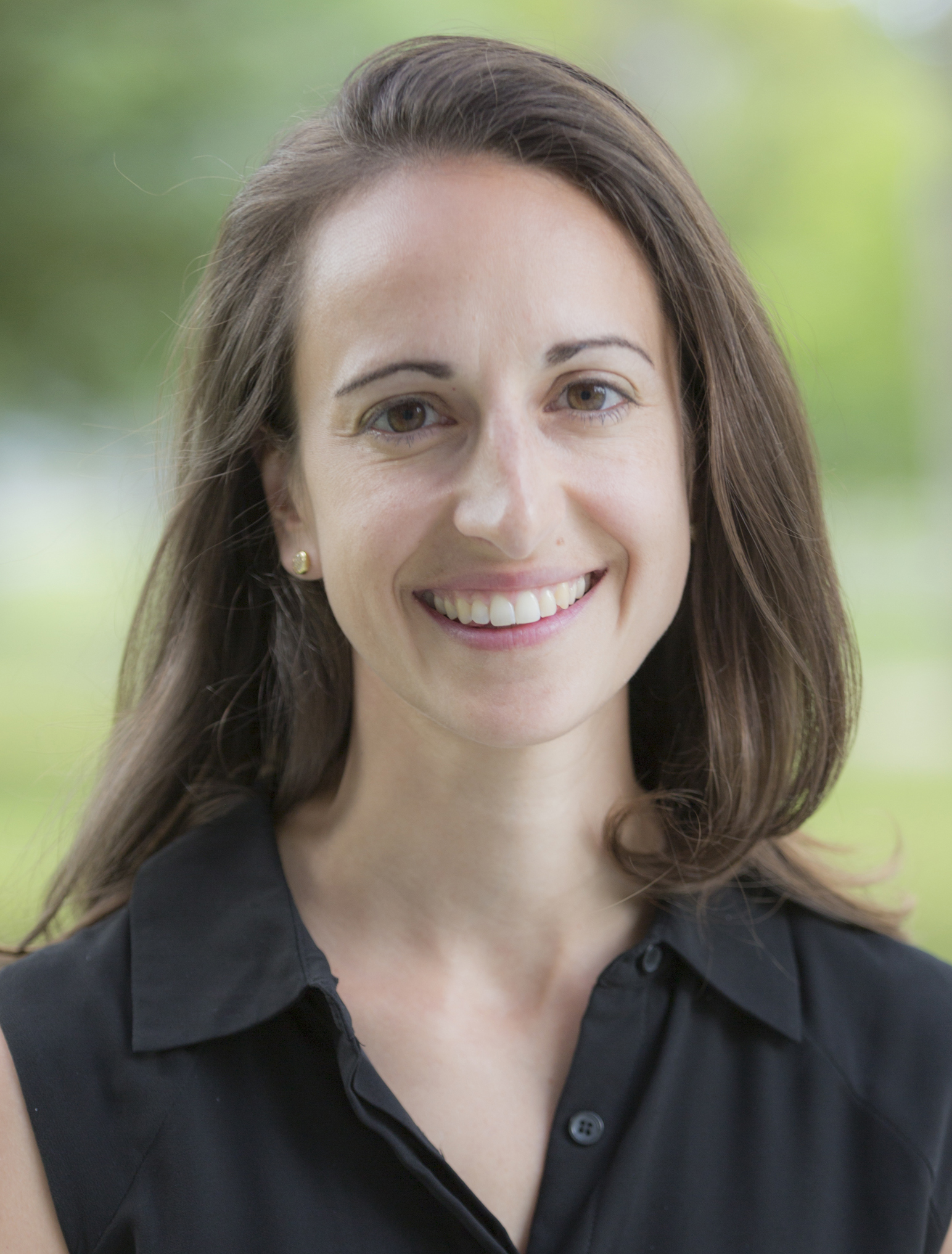 Barbara Elias has been named the Sarah and James Bowdoin Associate Professor of Government and Legal Studies. Elias, who arrived at Bowdoin in 2013, specializes in international relations, insurgency warfare, national security, US foreign policy, military interventions, proxy wars, and alliance politics. She earned her PhD at the University of Pennsylvania in political science and was the director of the Afghanistan/Pakistan/Taliban Documentation Project at The National Security Archive in Washington, DC. She is a 2022 nonresident fellow with the Irregular Warfare Initiative, a jointly sponsored program between the Modern War Institute at West Point and the Empirical Studies of Conflict Project at Princeton University. Her first book, Why Allies Rebel: Defiant Local Partners in Counterinsurgency Wars (Cambridge University Press, 2020) was awarded the 2022 "Best Book" prize by the International Security Studies Section (ISSS) of the International Studies Association (ISA), as well as named "Best International Security Book by a Non-tenured Faculty Member" 2021 by the American Political Science Association (APSA). Her article "Why Rebels Rely on Terrorists: The Persistence of the Taliban-al-Qaeda Battlefield Coalition in Afghanistan" appeared in the peer-reviewed Journal of Strategic Studies earlier this year. Her latest book project examines structural flaws in US counterinsurgency doctrine in Afghanistan, Iraq, and Vietnam.
"Being in the classroom always sparks a process of mutual growth as we examine cutting-edge challenges in international security," Elias said. "I am always learning alongside students. Long after students have likely forgotten most of the specific topics covered in my courses, I want them to retain the ability to identify important dynamics in complex political problems, have the tools to challenge oversimplified narratives, and to be curious to find out more."

The Sarah and James Bowdoin Associate Professorship was established in 2021 by anonymous donors to support an associate-level faculty member in government, politics, state power, or international relations.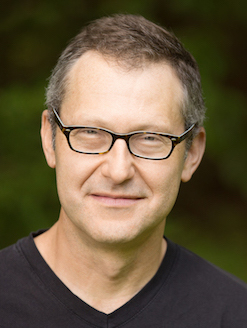 David Gordon has been appointed the Roger Howell Jr. Professor. Gordon's current research uses art and oral tradition alongside archival sources to explore transformations in the central African interior during the nineteenth century, focusing on the Lunda and Luba polities that became part of present-day Angola, Democratic Republic of Congo, and Zambia. In addition to publishing and presenting in academic venues, he is interested in developing museum exhibits that highlight the history and cultures of central Africans. He received a Fulbright Award to do research in Portugal in 2021–2022. "I feel honored to be awarded the Roger Howell Jr. Professorship because the previous holder of the chair was Allen Wells, former professor of Latin American history and one of my most important mentors at Bowdoin College," Gordon said. His publications focus on the history of southern and central Africa over the last two centuries, including Atlantic and Indian Ocean trading networks, British, Portuguese, and Belgian colonialism, property regimes, environmental cultures, the historical imagination, spiritual agency, and humanitarianism. One of his books, Nachituti's Gift: Economy, Society and Environment in Central Africa, was a finalist for the African Studies Association Best Book Award for the best book in all disciplines of African studies. His most recent book, Invisible Agents: Spirits in a Central African History, is a history of how spiritual beliefs have influenced human agency. His writing and editing work has been widely published in scholarly journals, digital publications, and print collections, including the Journal for African History, Journal of Southern African Studies, William and Mary Quarterly, History in Africa, Comparative Studies in Society and History, Slavery and Abolition, Past and Present, Oxford Bibliography in African Studies, and the Oxford Research Encyclopedia. Gordon earned his bachelor's degree at the University of Cape Town, South Africa, before going on to Princeton, where he earned an MA and PhD.
"My work is about communicating central African histories that are little known in the Americas and Europe," he said. "The complexities and qualities of these African histories contribute to our global cultural heritage, a key component in promoting social and cultural diversity." 
The Roger Howell Jr. Professorship was established by the governing boards of the College in 1990 in memory of President Emeritus Roger Howell Jr. '58, H'78.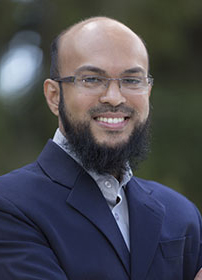 Mohammad T. Irfan has been named the John F. and Dorothy H. Magee Faculty Chair.
"Being a member of this college is already a great privilege and honor," he said, in response to the recognition. "Getting the distinction of an endowed chair is an honor for which I don't have a superlative." Irfan, who earned his PhD in computer science from Stony Brook University, arrived at Bowdoin in 2013 and is an associate professor with a joint appointment between Digital and Computational Studies and the Department of Computer Science. He researches computational game theory and is especially interested in the interdisciplinary problems that arise within complex, network-structured domains. These often lie at the intersection between artificial intelligence and social science. He has been awarded a prestigious National Science Foundation Core research grant, and together with a Bowdoin student, has won the best paper award at the premier and juried international conference for autonomous agents and multiagent systems. He was the 2019 Rackham Faculty Allies Diversity Speaker at the University of Michigan's Computer Science and Engineering Division."My research tries to make sense of today's connected world by studying how one's choices affect others and, in turn, how others' choices affect oneself," Irfan said. "I study such feedback loops in Congress, Supreme Court, racially segregated communities, and even public health arenas." He added that because his research is both foundational and practically relevant, students gravitate toward it. Despite his many scholarly accomplishments, he says his biggest achievement so far has been enriching the educational experiences of dozens of students, many from underrepresented groups, by involving them in his research. He typically advises five to ten students pursuing research projects each semester and summer. 
"It's such a joyful and energizing experience to teach here because our students want to learn, often beyond textbooks," he said. "They don't want an easy ride; they like challenges." Irfan comes from Bangladesh and loves nature, soccer, and abstract art. He's actively involved with the Muslim Student Alliance, and last year he helped form the Students of Color in Computing club.  
The John F. and Dorothy H. Magee Faculty Chair was established in 2006 by John F. Magee '47, P'77, H'96 and Dorothy Magee to support a faculty member in any discipline at any level.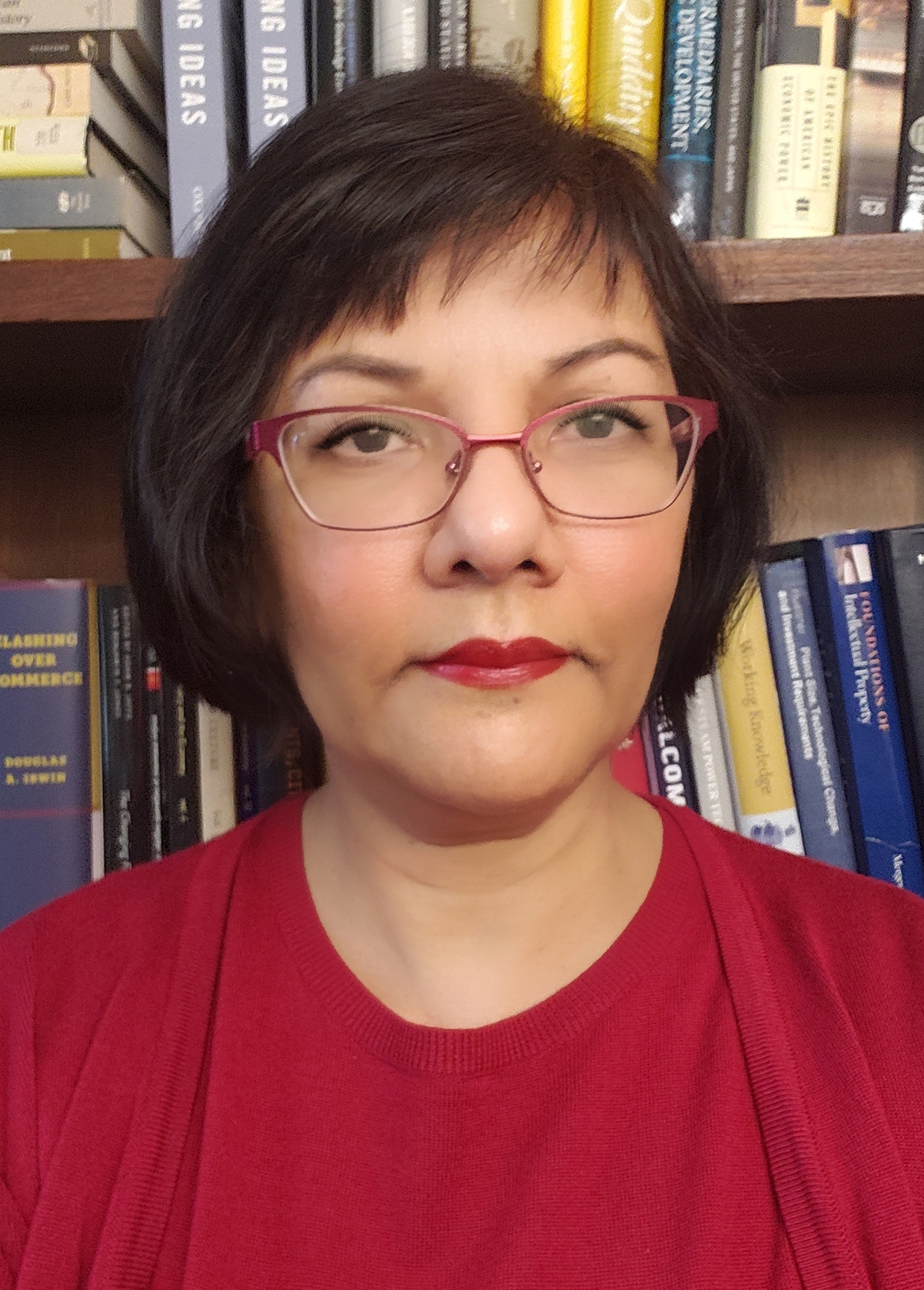 Zorina Khan has been named the William D. Shipman Professor in Economics. "In 1824, Bowdoin became the first American college to officially introduce a faculty position dedicated to instruction in economics," said Khan. "I feel deeply honored to have the opportunity to contribute to a Bowdoin tradition of excellence in my field that extends back for almost two centuries." 

Khan earned her BSc degree with first class honors at the University of Surrey, England; an MA at Canada's McMaster University; and her doctorate at UCLA.  She joined the Bowdoin faculty in 1996, and was promoted to professor of economics in 2010. Khan is research associate at the National Bureau of Economic Research (NBER). An expert on intellectual property, entrepreneurship, and innovation, Khan has twice received the prestigious Alice Hanson Jones Biennial Prize for outstanding books in American economic history. In 2006, The Democratization of Invention: Patents and Copyrights in American Economic Development, 1790–1920(Cambridge University Press, 2005), which examines the evolution and impact of intellectual property rights in Britain, France, and the US during the nineteenth century, won the award. Her second book, Inventing Ideas: Patents, Prizes, and the Knowledge Economy (Oxford University Press, 2020), which asks why some countries succeed economically and others fall behind, recently achieved the same feat. Khan is considered one of the world's leading experts on the history of innovation. Her research in law and economics has helped to pioneer an entirely new field, the cliometrics (or quantitative economic history) of intellectual property and technological change. Additional honors include a multiyear Fulbright Scholarship, which funded her graduate studies at UCLA; the biennial Griliches Fellowship, awarded by NBER for excellence in empirical scholarship in economics; and the W. Glenn Campbell and Rita Ricardo-Campbell National Fellowship at Stanford University's Hoover Institution, which also made her an Arch W. Shaw Fellow.
The William D. Shipman Professorship in Economics was established in 1994 by Stanley F. Druckenmiller '75, H'07 in honor of Professor Emeritus William D. Shipman.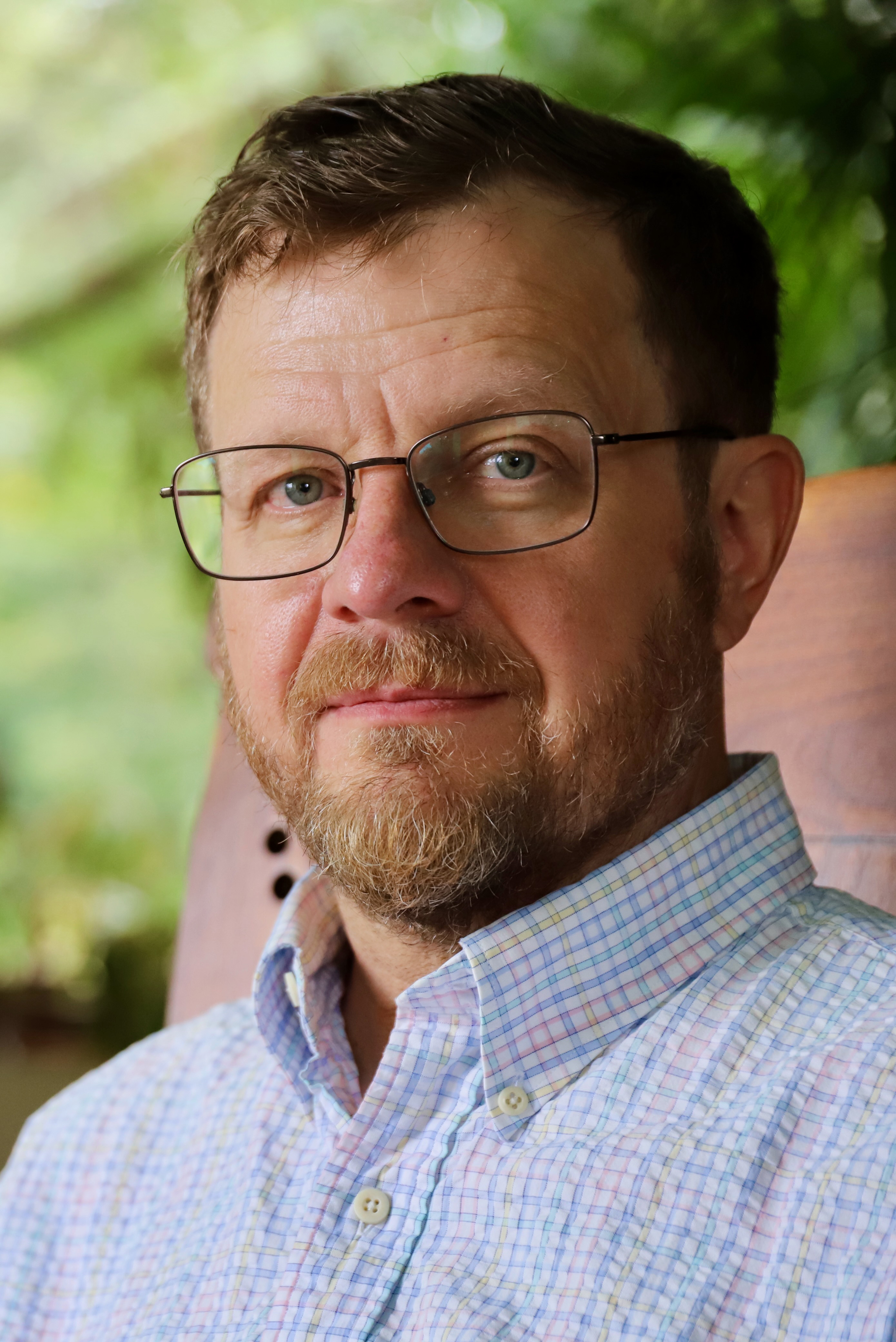 Scott Sehon has been named the Joseph E. Merrill Professor of Philosophy. Sehon arrived at Bowdoin in 1993 and was promoted to full professor in 2005. The bulk of Sehon's research concerns issues in the philosophy of mind and action, especially the question of whether we have free will and moral responsibility. In addition to numerous articles, he has two books on those topics: Teleological Realism: Mind, Agency, and Explanation (MIT Press, 2005) and Free Will and Action Explanation: A Non-causalist, Compatibilist Account(Oxford University Press, 2016).  Sehon, who earned his PhD from Princeton University in 1994, has also published articles concerning evidence and medical research, as well the philosophy of religion and politics. His most recent work includes a draft manuscript on the arguments for and against socialism ("Socialism: A Logical Introduction"), as well a planned book project with Bowdoin colleague Kristi Olson (Abortion: A Book of Arguments). On the back burner is a book project concerning broader issues in metaphysics (Mystery, Nihilism, and Magic). Sehon said research and teaching are "wonderfully intertwined" for him at Bowdoin. "Naturally, my research informs what I teach to students and how I try to enhance their ability to think carefully about difficult issues. But it is equally true that teaching informs research." Many of the philosophical ideas and arguments Sehon has defended in print, he explained, have been developed in the course of philosophical dialogue with generations of Bowdoin students. Sehon earned his AB, magna cum laude, at Harvard University before going on to Princeton University for his doctorate. 

"I am deeply honored to receive this recognition," he added. "I am currently in my thirtieth year as a member of Bowdoin's philosophy department, and I can't say enough good things about my colleagues and my students."
The Joseph E. Merrill Professorship was established in 1909 by Joseph E. Merrill, Class of 1854, MA 1904, through his estate.