Published October 01, 2022 by Jane Godiner
Gearing up for a Crafty Year (After Lots of Pandemic-era Crafting)
As the first month of the fall semester comes to a close, the staff and student employees of the Bowdoin Craft Center are preparing to launch an academic year full of programming for students.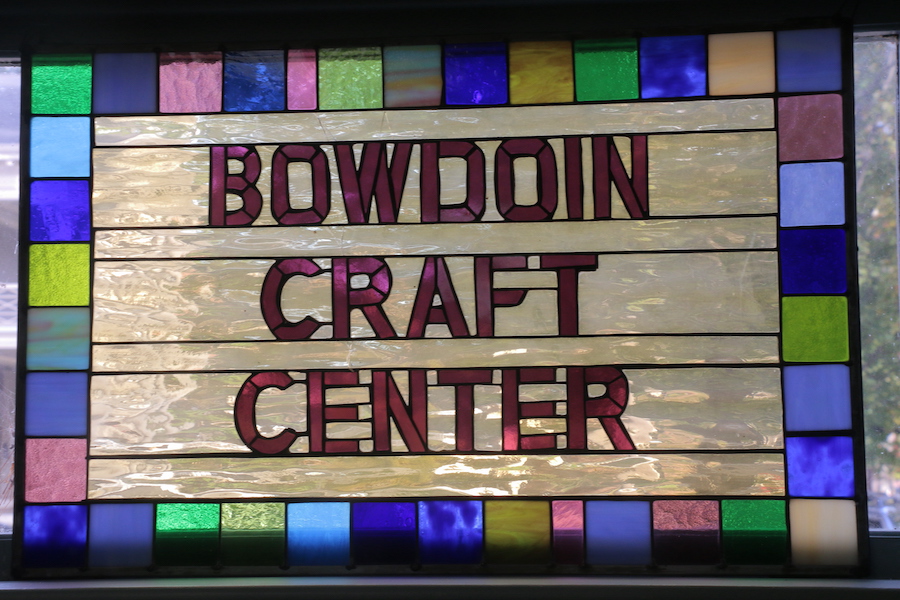 "I think that people took up a lot of creative crafts during the pandemic, and want to learn more about crafts, and the
Craft Center
is a place where people can explore a huge variety of creative thoughts and projects," said Eunice Shin '22, assistant director of
Student Activities.
While the Center continues to be open 24/7, Shin said the new transition to being a "students-only" space, which began this semester, is another significant change to the Center's environment.
"Whereas in the past, we have had community members, staff, and faculty have access to this space, we are really gearing toward students moving forward," Shin said. "When the space was closed during the pandemic, we thought about our objectives, and at the end of that conversation, it really came down to the students."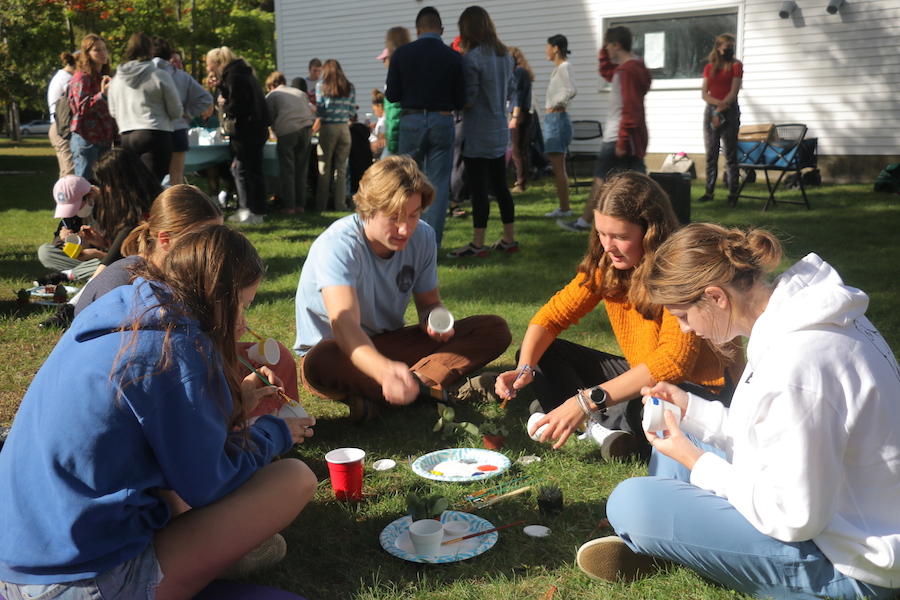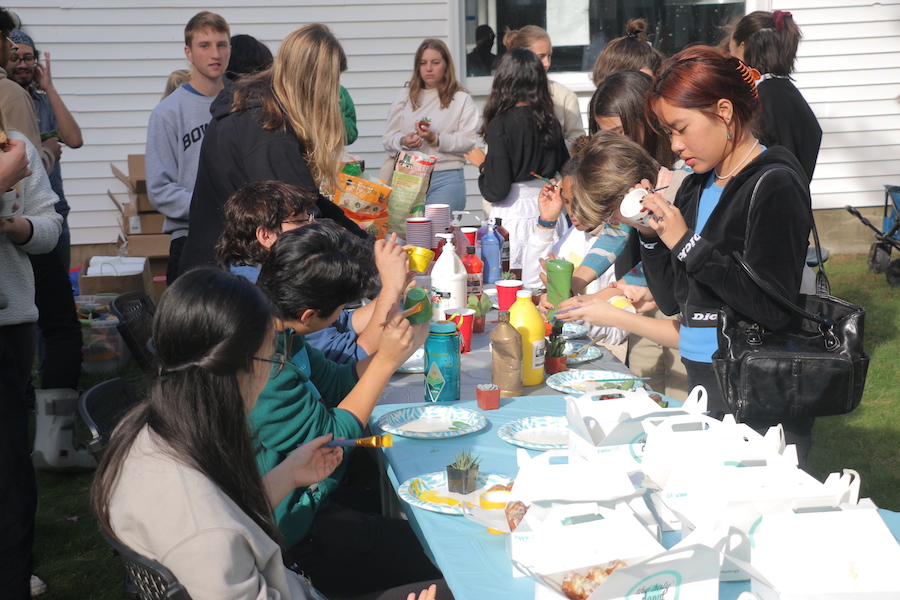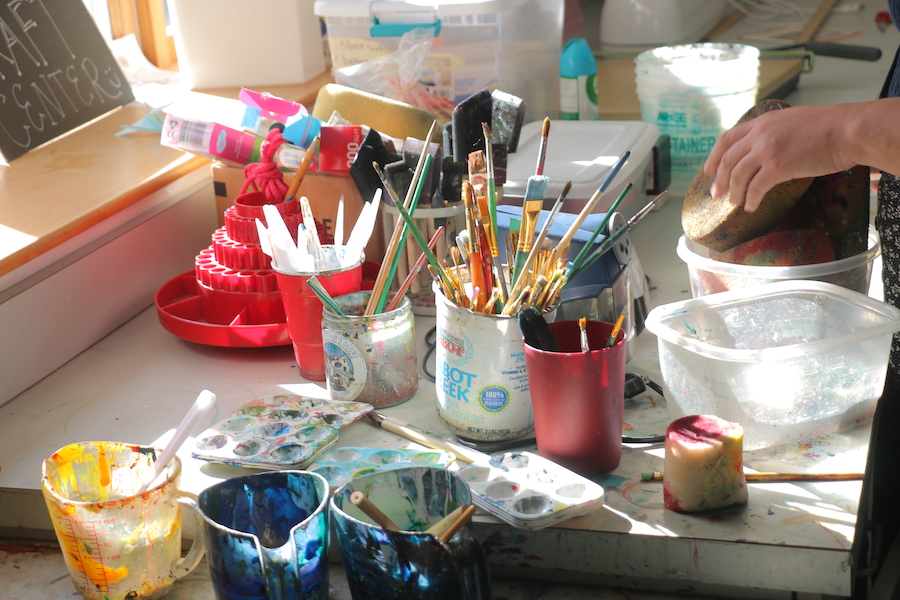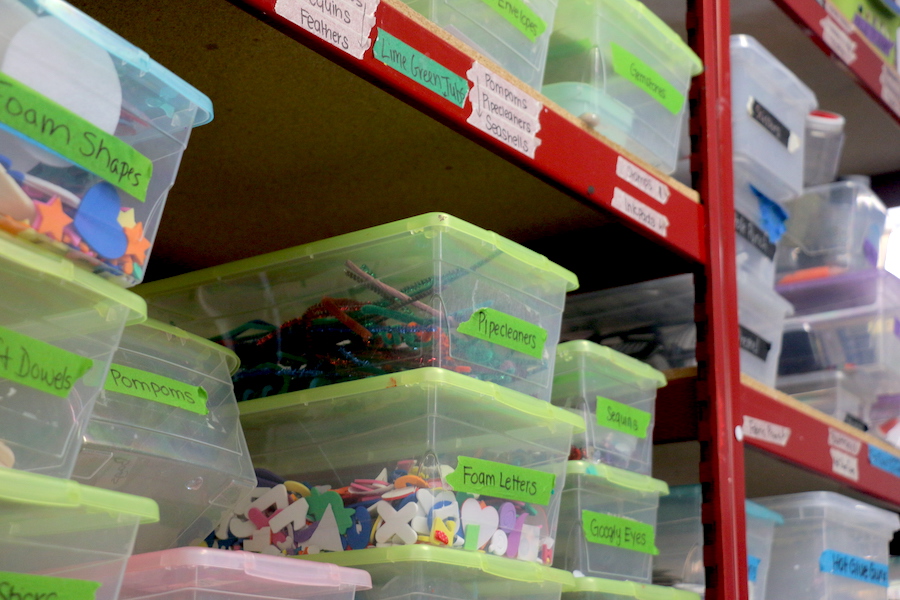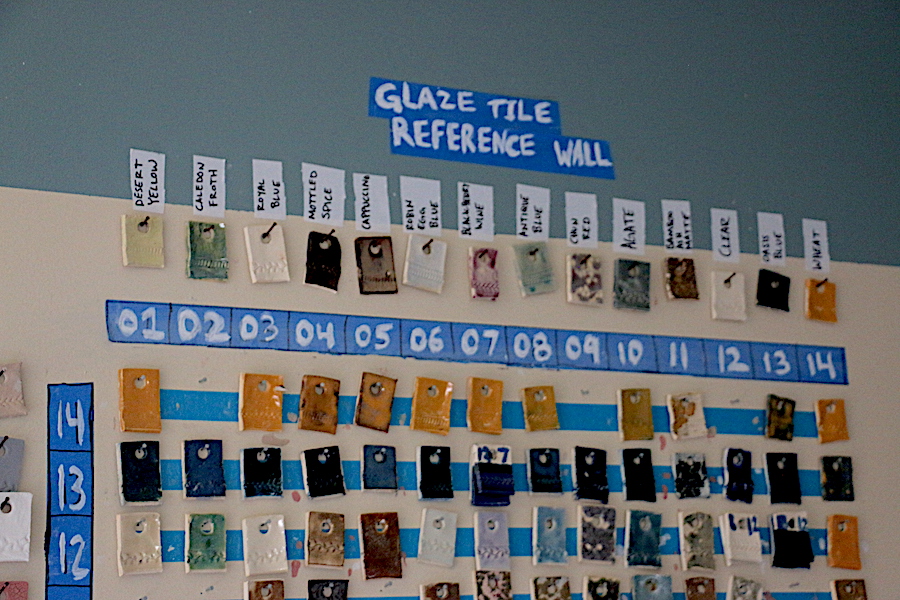 Craft Center Pottery Studio Manager Liliana Lines '24 believes that this new feature has afforded students more opportunity to socialize and connect over their crafts in a space that is entirely their own.

"There are a lot of different ways to be in the Craft Center. Some people just go in there, work, and put their head down, but some people go as a social experience," Lines said. "You can meet new people if you want and craft alongside others."

Hayoung Oh '25, another studio manager, said the center also gives student employees the opportunity to get to know one another as colleagues and fellow creatives.

"I love the people that I'm working with," Oh said. "Everyone is so good at communication and we've been clicking really well in terms of the things that we'd like to do—we all have different strengths in different categories of art, which is amazing."

Lines noted that the center give students an opportunity to explore the creative arts outside of an academic setting, and she looks forward to showing students its new features and available classes during the center's open house on Friday, September 30.

"I think that the Craft Center is a super unique feature of campus because it's just a space for students to be creative," Lines said. "There's so many ways to be creative in the craft center—if you're crafty at all, the Craft Center is the place for you."