Published September 22, 2022 by Tom Porter
Bowdoin Mitchell Scholars Honored at Gala Dinner
The Mitchell Institute, which provides support for Maine high schoolers as they transition to college, celebrated its scholarship program at a recent event in Portland. Among those honored are a group of Bowdoin undergraduates, all of whom have benefited from the program over last three years.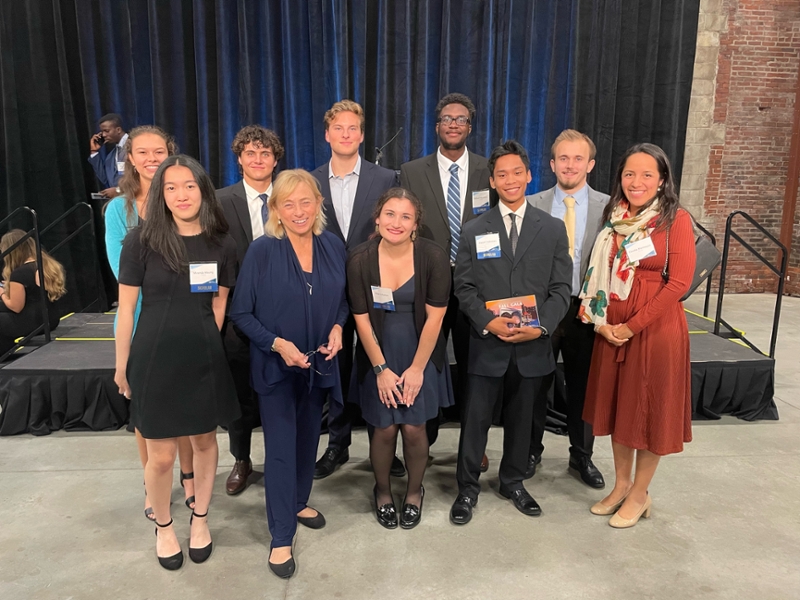 The institute was established in 1995 by Senator George Mitchell '54, H'83, inspired by the guiding principle that "no Maine student with the qualifications and ambition to pursue a college education should be denied that opportunity due to limited financial resources."
Each scholar receives $10,000 toward their college education, as well as access to a powerful network that includes leadership and career development events, access to professional networks, emergency financial assistance, and more.
Eight Bowdoin students who are Mitchell Scholars attended the institute's gala dinner in Portland on September 16, 2022, where they were introduced to Maine Governor Janet Mills. The event is an annual celebration of the institute's work and an opportunity for supporters to meet scholars and hear their stories.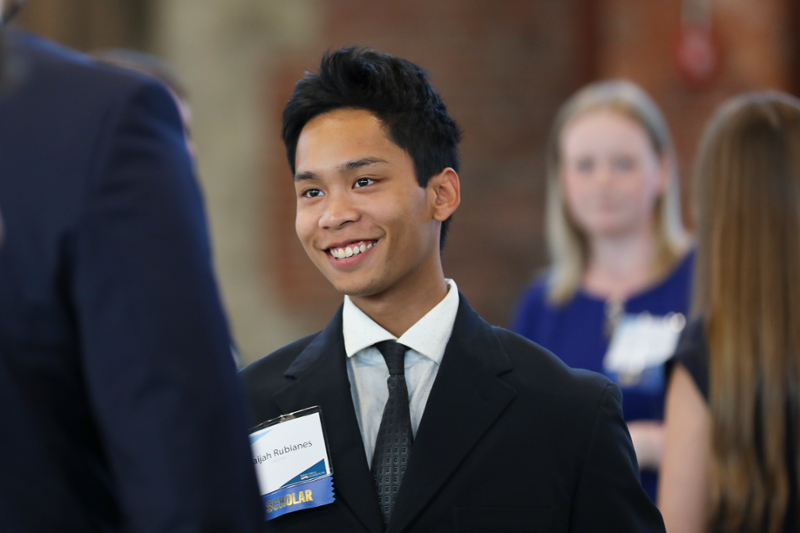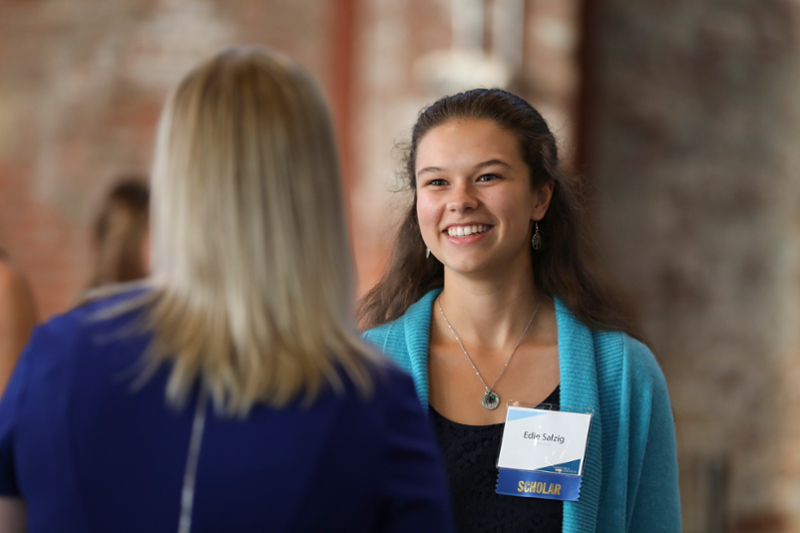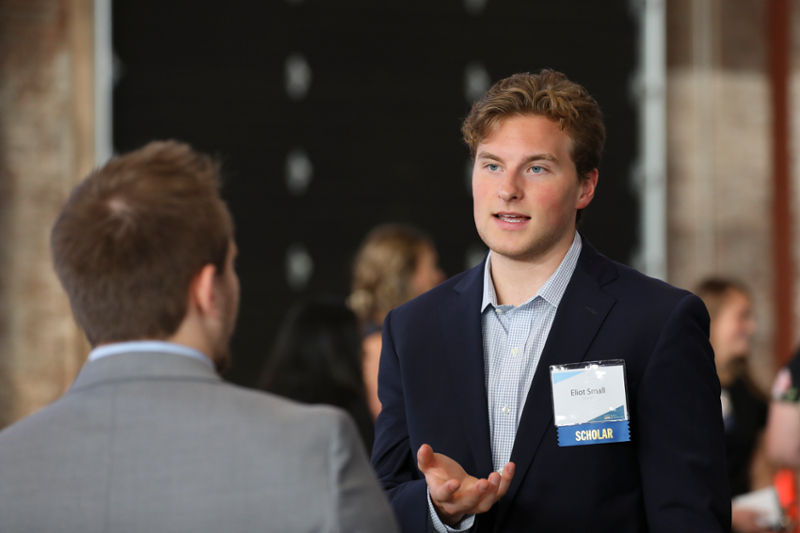 Among the Polar Bears who were honored, Eliot Small '23 received an additional leadership award. He was one of around thirty-five students to be also made a Pioneer Scholar. This program is a partnership between generous supporters and the Mitchell Institute. In prerecorded remarks, Senator Mitchell said the program "provides the opportunity to acknowledge specific Mitchell Scholars and alumni who, through their contributions to school and community and their demonstration of certain qualities—as students and as citizens—stand out for recognition."
The particular prize awarded to Small was the Unum Pioneer Scholarship, which recognizes a Mitchell Scholar who has demonstrated a history of leadership and community service.
There are currently thirteen Bowdoin students who are Mitchell Scholars, from first-years to seniors.
NOTE: The scholarship program offered by the Mitchell Institute is not to be confused with another scholarship program backed by Senator Mitchell aimed at enabling graduate students from the US to pursue master's degrees in Ireland and Northern Ireland. This program is sponsored by the US-Ireland Alliance.