Published August 03, 2022 by Bowdoin News
Bowdoin College Signatory to Supreme Court Amicus Brief Supporting Use of Race-Conscious Admissions Process
Bowdoin College has joined with thirty-two peer institutions in an  amicus curiae brief filed with the Supreme Court of the United States in support of Harvard College and the University of North Carolina and policies that allow admissions officers at both institutions to consider race as a factor in the review of a college application.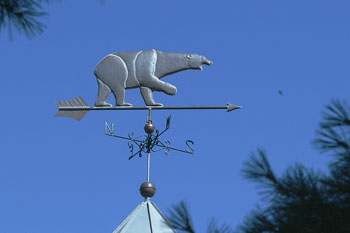 In supporting a race-conscious admissions policy, Bowdoin reinforces its commitment to the educational benefits of a diverse student body and to the inclusion of race as one aspect of many in its holistic consideration of each application for admission. 
The brief details the "compelling interest" of a racially diverse student body for liberal arts colleges, consistent with the Supreme Court's decision in the landmark  Grutter v. Bollinger  case nearly twenty years ago.
"Each college deliberately seeks to enroll and house on campus a highly diverse group of students—from different states and countries; from urban and rural backgrounds; homeschooled, private-schooled, and public-schooled; with differing economic circumstances; with different kinds of experiences, talent, or athletic ability; students who will be the first in their families to go to college and, among some of Amici, students with family connections to the schools," reads the brief.  
 
"Studies consistently show that diversity–including racial diversity–meaningfully improves learning experiences, complex thinking, and non-cognitive abilities. Diversity also generates pedagogical innovations and decreases prejudice. These benefits are especially pronounced at liberal arts colleges and small universities, where smaller class sizes lead to greater engagement among diverse students."  
 
"A decision overturning Grutter v. Bollinger," concludes the brief, "would deal a powerful blow against Amici's effort to assemble diverse student bodies." 
 
"Bowdoin remains steadfast in our commitment to equity and inclusion and to providing our students with a powerful undergraduate education and experience, one that allows them to understand, lead, and make change in the world. It is through a holistic admissions process—one that includes race and ethnicity among its factors—that we are able to assemble classes of students who make this powerful education and experience possible," said Bowdoin College President Clayton Rose.  
For many years, Bowdoin has considered each applicant's academic accomplishments, extracurricular activities, family background, potential to contribute to our community, and race, among other factors. This year, 42 percent of the entering first-year class self-identifies as domestic students of color, and an additional 11 percent are international students. 

"When the admission committee reviews applications, we recognize that each student's environment and upbringing have shaped the opportunities available to them and their experiences," said Claudia Marroquin, dean of admission and student aid. 

"This allows us to build a learning and living community that enhances the educational experience for everyone at Bowdoin. We cannot ignore that race continues to play a major role in our society." 

Bowdoin College has been educating leaders on the coast of Maine since the dawn of the American Republic. Founded in 1794, the College has continually championed the value of a liberal arts education and has been heralded as a leader in making a Bowdoin education accessible to everyone.

Bowdoin pioneered test-optional admissions in 1969 and has, since 2008, eliminated loans in its financial aid packages, replacing them with scholarships. Roughly half of all Bowdoin students receive aid, which is need-based, and admission is need-blind for all students, meaning a student's ability to pay is never a factor or barrier to admission.

In 2022, Bowdoin announced it will provide all current and future students with a suite of technology tools (13-inch MacBook Pro, iPad mini, Apple Pencil, and access to a full range of course-specific software) so that every student has up-to-date tools and the opportunity to learn and lead in a digital world.