Published June 06, 2022 by Tom Porter
Slideshow: Reunion Weekend 2022 in Pictures
For the first time since 2019, Bowdoin alumni gathered for Reunion. Among those on campus were alumni from three consecutive class years, all celebrating a major anniversary milestone.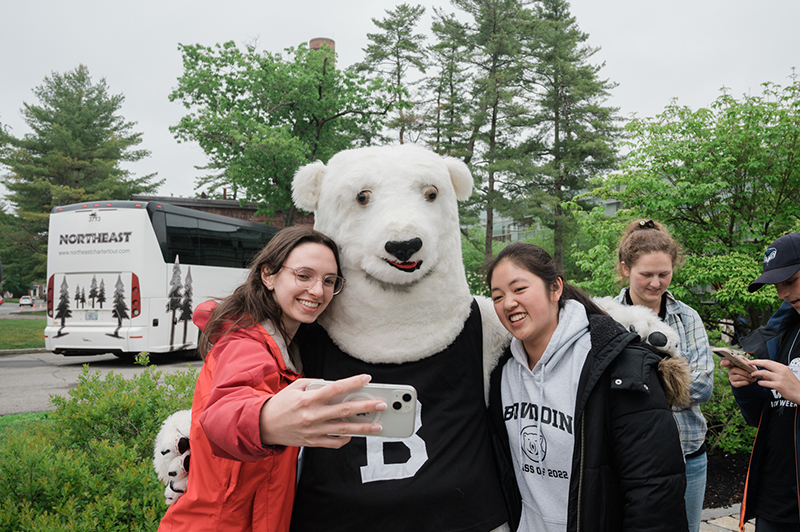 After two years of virtual celebrations due to the COVID-19 pandemic, Reunion Weekend 2022 was able to proceed under circumstances much closer to normal.

Nearly 1,900 alumni and guests came to campus over three days to renew old acquaintances, make new friends, and relive past adventures.
In an event that may never happen again, three sets of classmates, from 1970, 1971, and 1972, all got together for their fiftieth reunion celebrations.

In a weekend chock-full of joy, entertainment, activities, and reminiscing, the College also welcomed back to campus alumni from class years ending in two and seven, as well as the Old Guard and other valued friends.

President Clayton Rose presided over Reunion Convocation, during which five members of the Bowdoin community—(above, from left:) Ronald Brady '89, P'19, Sarah McMahon, Linda Nelson '83, D. Ellen Shuman '76, and Kate Stern—were recognized for their exemplary achievement and dedication. Read President Rose's Reunion Convocation remarks.
Images by Tristan Spinski