Published May 17, 2022 by Bowdoin News
Trustees Elect New Members, Reelect Three, Approve New Faculty Hire, and Recognize Dedicated Service
The Bowdoin College Board of Trustees elected three new members, reelected three, approved a new faculty hire with tenure, and recognized the valued contributions by retiring members of the faculty, staff, and board of trustees during meetings held on campus May 12–13, 2022.
Trustees elected three new members, Kayla D. Baker '09, Julia Loewy Davidson P'21, and Kathryn Roche Hope '93, to terms of five years.
THE NEW TRUSTEES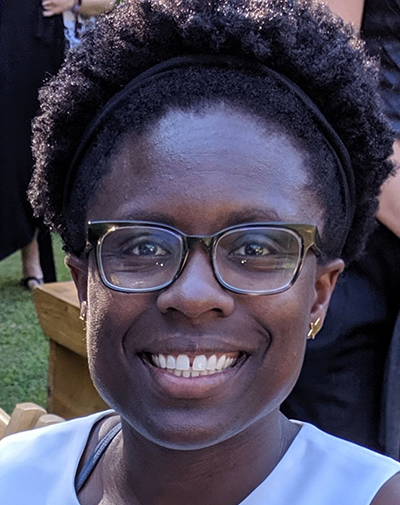 Kayla D. Baker '09, of Washington, DC, is the founder and principal of Ryse Local Ventures, an economic justice consulting firm focused on accelerating the impact and growth of community-focused organizations, businesses, and governments. Baker's experiences on Wall Street during the Great Recession refined her interests in pursuing work to ensure that the economy works for everyone and inspired her transition into community and economic development. Baker has held senior leadership positions at two community development financial institutions, Hope Enterprise Corporation and Capital Impact Partners; there, she leveraged her business and financial acumen to produce grassroots solutions for systemic challenges promoting economic mobility. An economics major at Bowdoin, Baker earned her MBA at Cornell University. She has served as an advisory board member for the birdSEED Foundation and a board member for Women of Color in Community Development. She was named a 2020–2021 Economic Mobility Policy Fellow by Johns Hopkins University. Baker's past service to the College includes work on the AF/AM/50 Alumni Host Committee, Reunion Committee, and Alumni Council; she has also been a class agent; and volunteered as a prospective student interviewer, as the DC chair, and as a national advisory board member for the Bowdoin Regional Admissions Volunteer Organization (BRAVO).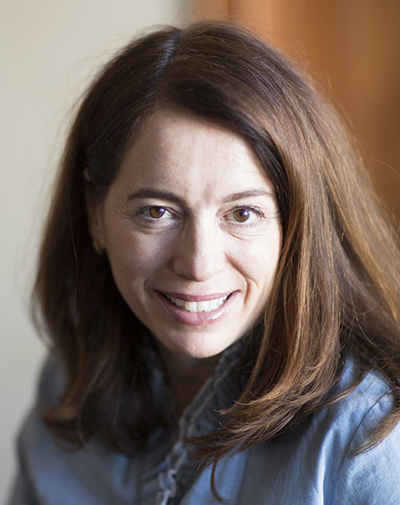 Julia Loewy Davidson, a Bowdoin parent from Big Sky, Montana, is a member of the College's Parents Executive Committee and chair of the board of directors of Peninsula Bridge, a nonprofit that provides support to low-income students from fourth grade through college graduation. Davidson is former president of the board of trustees of Crystal Springs Uplands School in Hillsborough, California. She is also a member of the board of directors of the United Religions Initiative Foundation, and has served as a member of the board of directors of Habitat for Humanity–Greater San Francisco, and as director and president of the Hillsborough Schools Foundation and of Episcopal Charities. Davidson majored in economics at the University of California–Davis before earning her law degree at Harvard. She later practiced corporate securities law as a partner at Cooley LLP. Julia and her husband, Jim Davidson, a cofounder of the private equity firm Silver Lake, have a daughter who is a member of the Class of 2021.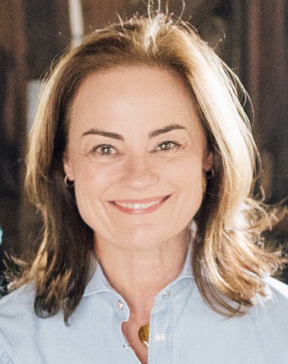 Kate Roche Hope, a member of the Class of 1993, from Baltimore, Maryland, is an arts marketing professional in New York City and has spent most of her life involved with and working in the arts and theater. Hope previously worked as a branding strategy consultant at LaPlaca Cohen, a consulting firm specializing in arts institutions, and as a marketing director at TMG The Marketing Group, where she handled marketing and promotions for Broadway productions. She has also worked on stage as a singer and performer. An English and art history double major at Bowdoin, Hope went on to earn her MBA at Harvard Business School. She has served as a member of the board of trustees of New York's Signature Theatre, including as president from 2014 to 2017, and as a trustee of the Calhoun School. She was a founding cochair of Generation PH, the young leadership committee at Playwrights Horizons and served as a member of The Associates Committee of The Society of Memorial Sloan Kettering. Her prior service to the College includes her time as an associate class agent and as a member of BASIC, BRAVO, and her class reunion committee. She and her husband, Harold, live in New York City with their three children. 
The board voted to reelect Ellen L. P. Chan '97, Mary Hogan Preusse '90, and Alison E. Rundlett '02 as trustees, each for a term of five years.
NEW FACULTY APPOINTMENT
Keona K. Ervin was appointed to the faculty as associate professor of gender, sexuality, and women's studies with tenure. Previously at Bowdoin as a Consortium for Faculty Diversity postdoctoral fellow (2009–2010), Ervin subsequently joined the faculty of Luther College and the University of Missouri. Ervin earned her bachelor's degree at Duke University and her master's degree and doctorate at Washington University in St. Louis. Her research interests are in the areas of Black women's history in the US, gender and sexuality studies, US labor and working-class history, Black social movements in the US, and US urban history. Ervin has been a coach for the National Center for Faculty Development and Diversity and created a digital database of pedagogical materials and a study guide. She has also earned awards for excellence in teaching and recognized with the Missouri History Book Award.



EMERITUS STATUS
Seven retiring members of the faculty were recognized for their devoted service to Bowdoin.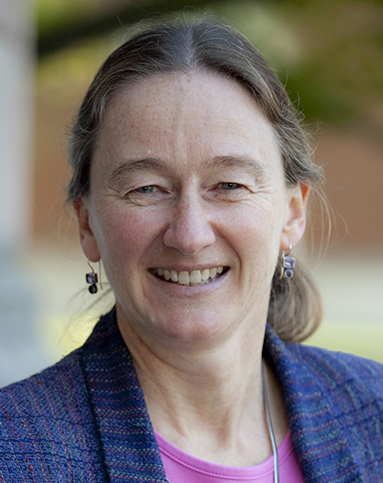 Deborah S. DeGraff, who arrived at Bowdoin in 1991, was elected professor of economics emerita. DeGraff's research interests primarily have been in the areas of applied demographic and labor economics in the context of developing countries. Much of her work has been around the application of microeconomics to household decisions regarding children's work and schooling, women's labor force participation, and fertility and the use of contraception. She has conducted research on these issues in Bangladesh, the Philippines, Sri Lanka, Brazil, and Ecuador. Her recent work has focused on child labor in Brazil, the economic position of the elderly in Mexico, and the effects of changing economic structures on families in China. DeGraff was awarded Bowdoin's Karofsky Prize for teaching excellence among untenured faculty in 1994 and served as an associate dean for academic affairs from 2000 to 2004.
Sara A. Dickey, who came to the College in 1988, was elected professor of anthropology emerita. Dickey's research has focused on class identities and relations in urban South India, and on the production, consumption, and circulation of Tamil cinema. Her fieldwork has been carried out in the cities of Madurai and Chennai, where her early research examined the meanings that audiences make of Tamil films and the ties between cinema and politics in South India. More recently, Dickey has returned to a study of cinema by focusing on three topics: the contemporary meanings of the film-star politician M. G. Ramachandran, cinema industry members' commentaries on filmmaking, markets, and audiences, and discourses within South Asian cinema scholarship. Dickey has twice served as the academic director of the South India Term Abroad (SITA) Program. Her grants have included funding from the National Endowment for the Humanities, the National Science Foundation, and the American Institute for Indian Studies.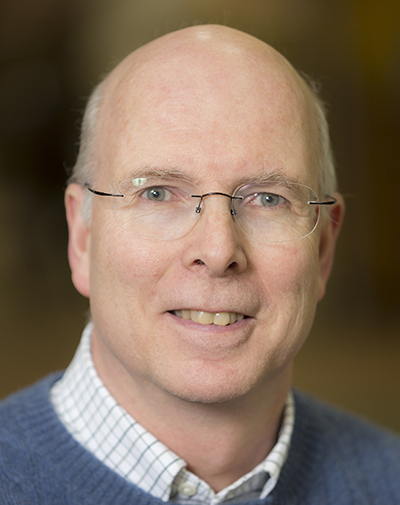 John M. Fitzgerald, who started at Bowdoin in 1983, was elected William D. Shipman Professor of Economics Emeritus. Fitzgerald has been an associate of the Institute for Research on Poverty, and an American Statistical Association/Census Fellow at the US Bureau of the Census in Washington, DC, and a New Zealand Treasury Visiting Research Fellow. His research has focused on attrition issues in models of intergenerational links in health and income, particularly sibling models, and he has also delved into the effects of government welfare and anti-poverty programs on family well-being, labor supply, and family structure in the US and in New Zealand, and the economics of marriage and its relation to labor supply. Fitzgerald received the McKeen Center Faculty Award for Public Engagement in 2009.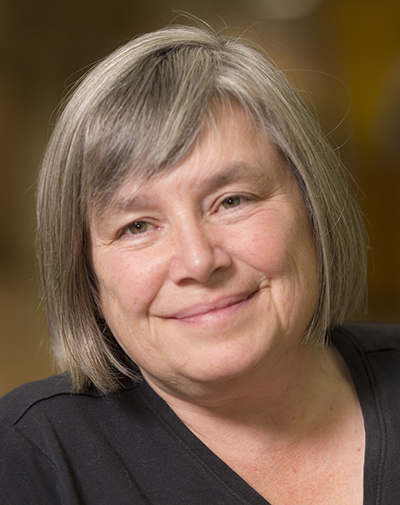 Colleen T. McKenna, who arrived at Bowdoin in 1991, was elected laboratory instructor in chemistry emerita. Over the last thirty-one years, McKenna has played a pivotal role in the development of laboratory curricula for the College's organic and general chemistry programs. McKenna has brought her interest and expertise with environmental issues to the development of labs relevant to students in the early stages of the study of chemistry. McKenna embraced the introduction of a new semester-long laboratory curriculum, through which students use measurements to propose a hypothesis to an environmentally relevant river contamination puzzle. As part of this project, McKenna developed a culminating experiment to address pollutant mitigation through a phytoremediation experiment in which students assessed different types of aquatic plants for metal harvesting capacity to engage students with a more biological focus. She played a key role in providing the appropriate structure and support for delivering the curriculum to a large number of students who populate the laboratory program from lecture sections taught at three levels.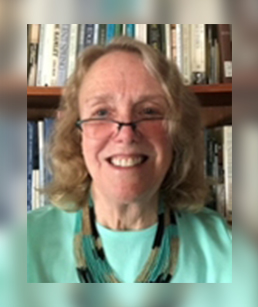 Sarah F. McMahon, who joined the faculty in 1982, was elected associate professor of history emerita. McMahon has engaged students in the exploration of colonial and early national US social history, focusing on family, community, women, and environmental history. She played a pivotal role in the transition from fraternities to a new residential model in the 1990s, serving on the Commission on Residential Life, a special committee of the Board of Trustees, and has been a College House advisor every year since 1998, when the College House system began. McMahon has served as the faculty representative on the Alumni Council, faculty liaison to the women's field hockey team for the last seventeen years, and liaison to the men's and women's tennis teams for the last sixteen years. As one of a small group of women faculty when she arrived, McMahon helped create a path for women to succeed at Bowdoin. In 1986, for example, she was one of the first professors to give birth while serving as a member of the faculty. Her experience led directly to the creation of the College's first maternity leave policy and, two years later, the opening of the Bowdoin Children's Center.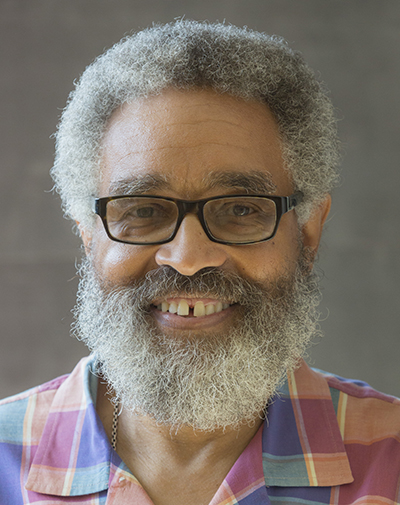 Roy Partridge
was elected senior advisor to the president for multicultural affairs emeritus. Partridge arrived at Bowdoin in 1993 as a first-year dean and became a member of the sociology faculty in 1994, teaching courses in sociology and Africana studies. His scholarship and teaching examine anti-Black racism, as well as how other people of color have fared in the US, and cover topics including the internment of Japanese-Americans in World War II and the treatment of Native peoples. He has been an ally, especially to the Wabanaki tribe, and served as a Maine tribal-state commissioner several years. Partridge has developed a gift for making people feel comfortable discussing difficult issues, especially around race, and was instrumental in organizing Bowdoin's first teach-in, a day devoted to looking at racism, social justice, and climate change. In 2005, then-president Barry Mills appointed Partridge to be his special assistant for multicultural affairs to help him achieve his goal of increasing diversity among Bowdoin's students and its faculty. He later served in a variety of roles, most recently as senior advisor, and by many accounts worked to listen, hear, and respect what students had to say about various issues and to see that others heard those voices as an example of what diversity means on the ground and in the trenches.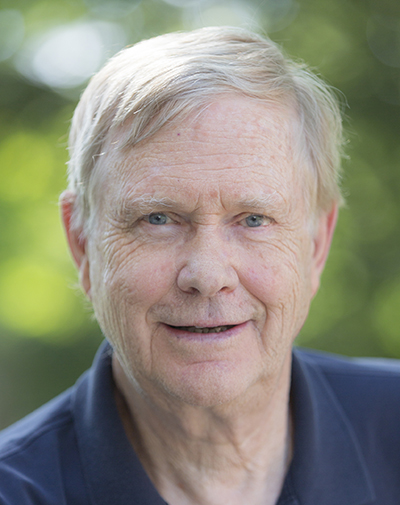 Christian P. Potholm, who began his teaching career at Bowdoin in 1970, was elected DeAlva Stanwood Alexander Professor of Government Emeritus. A member of the Bowdoin College Class of 1962, Potholm has taught a variety of courses on Maine politics and various dimensions of war and warfare, including Women at War, Conflict Simulation and Conflict Resolution, Government War and Society, and Maine Politics. His most recent scholarly book, Understanding War: An Annotated Bibliography (2016), completes his war trilogy, a series that also includes Winning at War: Seven Keys to Military Victory Throughout History (2010) and War Wisdom: A Cross-Cultural Sampling (2015). Potholm has also been a registered Maine Guide. His first work of fiction, Tall Tales from the Tall Pines, reflecting Maine's rural hunting and fishing culture, was published in 2015. He has been tapped for his political insights by a wide variety of national media outlets, including The New York Times, NPR's All Things Considered, The Wall Street Journal, and Washington Post. 
Six staff members were also recognized for their dedication to the College.
Donald V. Borkowski
was elected associate vice president and director of capital projects emeritus.
Gary D. Flood
was elected electrician emeritus.

Scott A. Meiklejohn
was elected dean of admissions and student aid emeritus. 

Caroline P. Moseley
was elected archivist emerita.

Ann C. Ostwald
was elected director of academic budget and operations emerita.

Nancy J. Russell
was elected financial analyst/budget manager emerita.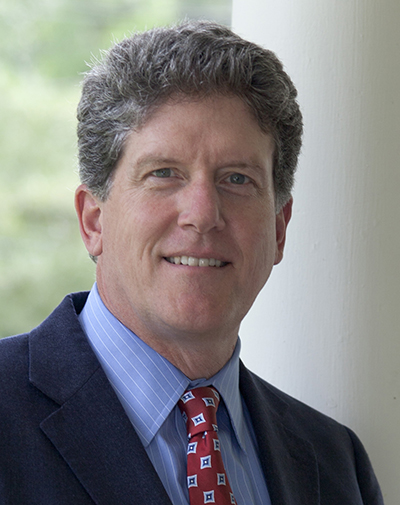 Trustees also honored two departing board members. David A. Morales '97, who was elected a trustee in 2012, and Robert F. White '77, P'15, who was elected overseer in 1993 and trustee in 1996 and who has served as board chair since July 2019, were both elected trustee emeritus.
The board also approved a resolution of appreciation recognizing Scott A. Meiklejohn for his quarter-century of dedicated service to the College in three senior staff positions: assistant to the president, dean of admissions and financial aid, and senior vice president for development and alumni relations.
Board actions regarding the election and reelection of its members, and of faculty, staff, and trustees to emerita/emeritus status are effective July 1, 2022.