Published May 05, 2022 by Bowdoin News
Penelope Mack Wins Heart and Soul Student Award
Penelope Mack '22 has been named one of six 2022 Heart and Soul Student Award winners by Maine Campus Compact.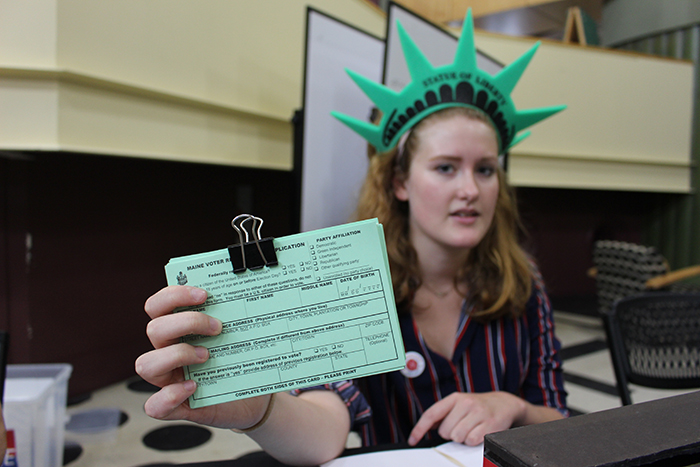 The Heart and Soul Student Award recognizes six Maine undergraduate students who are actively involved in transforming their campuses and communities into environments of civic engagement. 
Mack has served as the fellow for election engagement at Bowdoin since 2019. In her three years running Bowdoin Votes, she has organized registration drives, vans to the polls, expert panels, and other campus engagement efforts.

A highlight of Mack's time with Bowdoin Votes was when Bowdoin earned the 2020 ALL IN highest undergraduate voting rate award.  
Mack says her association with Bowdoin Votes has been a highlight of her college career, and hopes to continue to empower young voters after graduation.            
Established in 1994, Maine Campus Compact is a coalition of seventeen member campuses whose purpose is to catalyze and lead a movement to reinvigorate the public purposes and civic mission of higher education.