Published May 03, 2022 by Mira Pickus '25
How Customers Walk the Walk in L.L.Bean Boots
At Rachel Gross's recent talk about the history of outdoor style, most attendees wore items like Smartwool socks, Patagonia fleeces, and Colombia jackets. Gross,
an assistant professor of history
at the University of Colorado–Denver, could tell you why.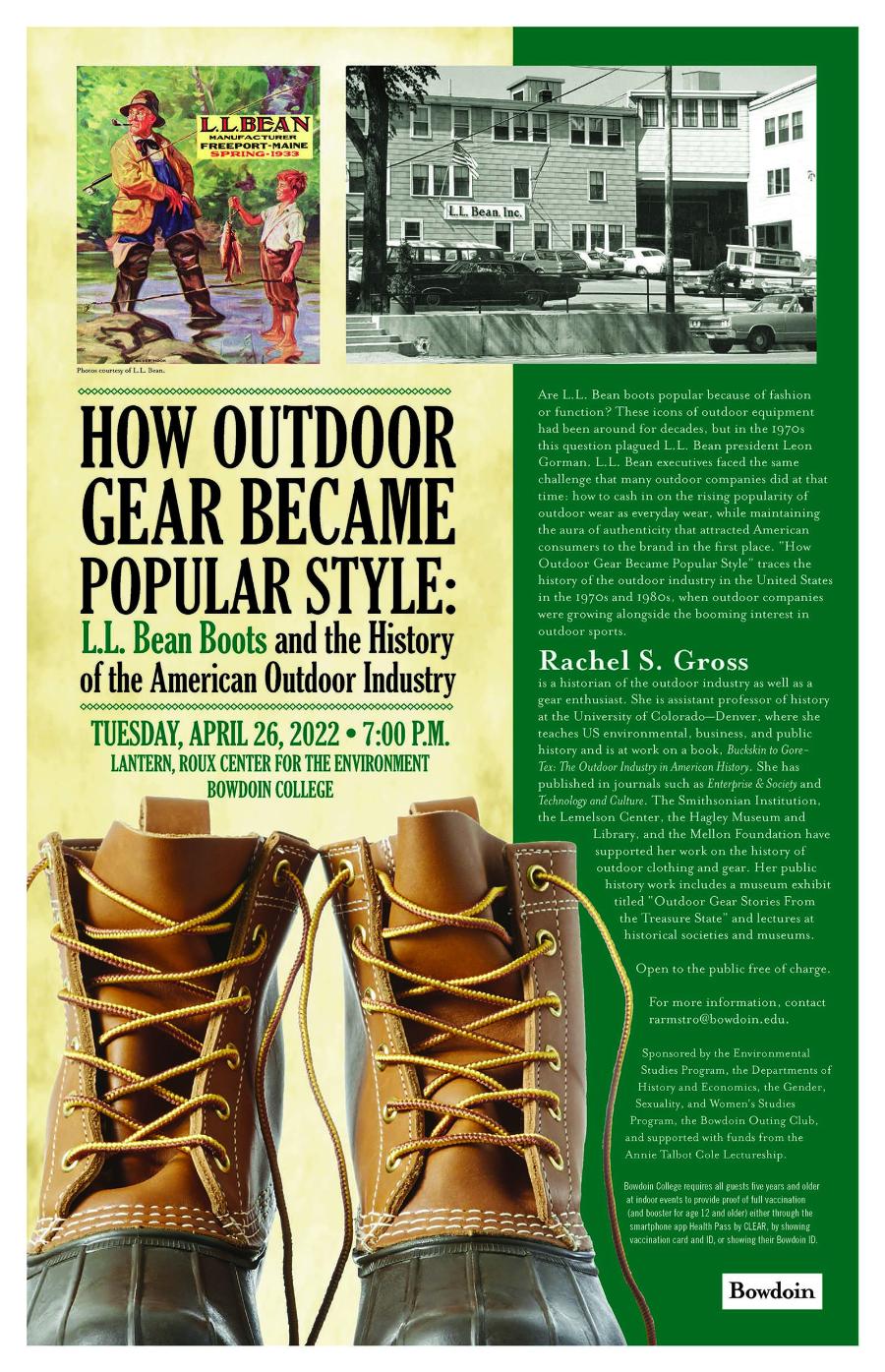 Trained as an environmental historian under the tutelage of William Cronon, Gross has written about the intersection of consumer culture, American history, and gender. She is currently working on a book called Buckskin to Gore-tex: The Outdoor Industry in American History.  
She recently visited Bowdoin to give a talk about the subject, titled "How Outdoor Clothing Became Popular Style." In her lecture, she explored the evolution of "the wilderness look," tracing its trajectory from mountain climbing gear to the unspoken uniform of the liberal arts student, Silicon Valley CEO, and hip-hop artist of the '90s. 
Gross began with the famous story of the L.L.Bean boot, near and dear to Mainers and Bowdoin students. Outdoorsman Leon Leonwood Bean needed boots that would keep his feet dry during his adventurous expeditions. To this end, in 1911, he designed the Bean boot, meant to withstand swamp-stepping and rainy days. The model caught on quickly with his peers. And, if any were unsatisfied, Bean personally fixed their shoes. So began L.L.Bean's image as reliable, grounded, and down-to-earth. 
Leon Leonwood Bean's hardy concept was intended for those he considered outdoors people—that is, white male Protestants, like him. Indeed, as the company developed, Bean and his successors sought to safeguard their "intended" consumer base, desiring that their products be sold to the "right kind of people."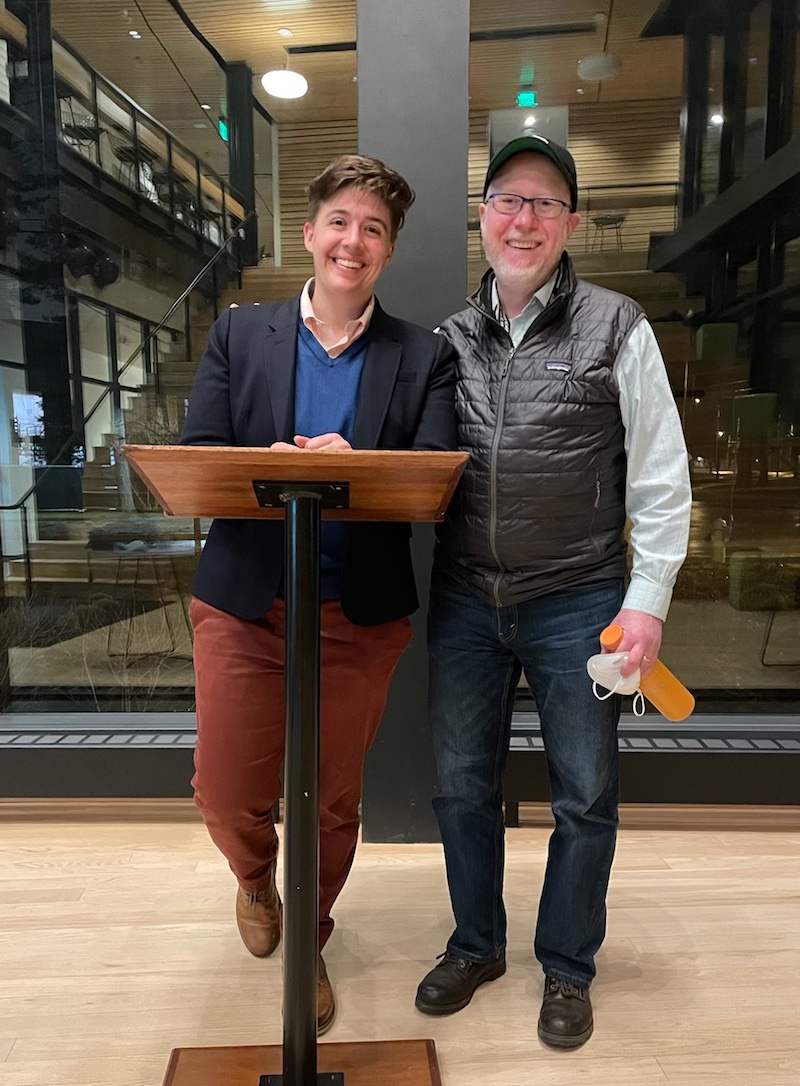 Gross explicated the tension between the protective, "heritage"-driven culture of L.L.Bean and similar companies, even as consumers buying their products became more diverse. She drew particular attention to the roles customers in minority demographics played in shaping the trajectory of the outdoor fashion industry.
For instance, in Abercrombie & Fitch's (A&F) 1970s outdoor fashion campaign subtitled "where blazed trail crosses the Boulevard," the company attempted to broaden their market to include women. When the company went bankrupt in 1976, competing brands blamed A & F's failure on "brand dilution." They saw A & F as a company that had "sacrificed brand history for the sake of fashion," and it became a "cautionary tale" that prompted the likes of L.L.Bean and Eddie Bauer to cling to their histories and heritage narratives. 
But, as Gross explained, to some extent it does not matter what the intention of the company is: "Customers make new meanings" out of their purchased products no matter what. Indeed, in 1990s Brooklyn, North Face puffers and Timberland boots became the face of an emerging hip-hop culture. The WASPish brands made their way into verses of rap, like The Notorious B.I.G's "Timbs for my hooligans in Brooklyn."
And while CEOs might have feared that the Black and brown Brooklyn consumer base "cheapened their brand names," minority rappers nonetheless appropriated white Americana culture, making "new meanings" out of their products—and in many cases bringing value to the company.