Published May 16, 2022 by Tom Porter
Exploring the Philosophical Contributions of William DeWitt Hyde
In his book Unraveling the Seven Riddles of the Universe (Hamilton Books, 2022) Alexander Mazziotti covers science, philosophy, and religion as he examines the scientific revolution of the early twentieth century and its implications.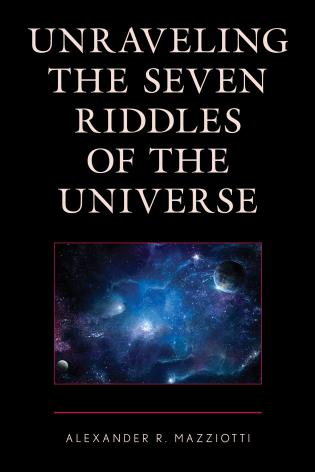 A key character to emerge is Bowdoin's seventh president, William DeWitt Hyde. A philosopher and theologian by training, Hyde became president of the College in 1885 while still in his twenties (he was initially considered "the boy President," notes Mazziotti) and held the post until his death in 1917. In 1906 Hyde authored The Offer of the College, words that are still quoted today describing the outcomes of a Bowdoin education.
Hyde played a key role in providing a philosophical and theological underpinning to the new scientific ideas of the day, like the theory of relativity and quantum mechanics, says Mazziotti, who is both a practicing physician and a research scientist. He quotes from Hyde's second metaphysical paper on consciousness, published in The New Englander in 1883: "Eternal life consists in persistent devotion to the common good, i.e., the good of all fellow creatures; eternal death is persistent devotion to private good, i.e., the gratifying of purely selfish impulses."
"Dr. Hyde was well received by the students and faculty of Bowdoin College," Mazziotti goes on to say. "He was close to the students and often gave them informal talks at Sunday Chapel." Such was his success and fame, we are told, that Hyde was offered the presidency of seven other institutions, including the University of California, all of which he turned down to stay at Bowdoin.