Published April 29, 2022 by Tom Porter
Bowdoin Employee Helps Increase Awareness of Little-Known Virus Affecting Newborns
Laura Sweet's daughter, Jane, seemed fine when she was born in November, 2014. "I had a completely normal pregnancy, full term; she appeared totally healthy at birth," Sweet told WCSH-TV.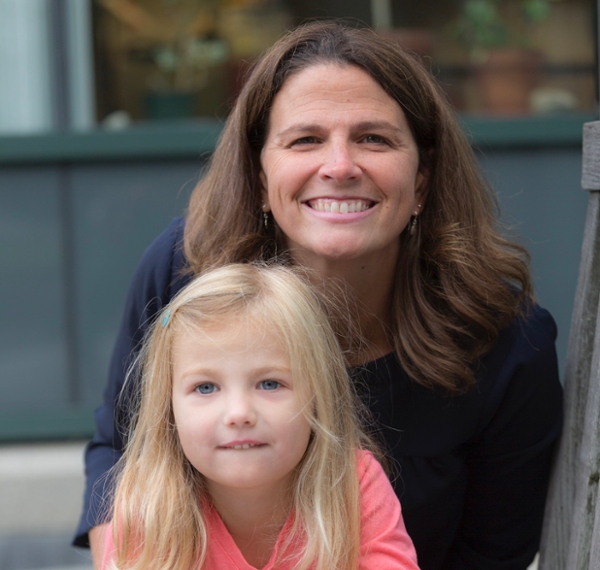 However, Jane failed her newborn hearing screening and, after nearly a year of seeing different specialists, she was finally diagnosed with cytomegalovirus, or CMV.
CMV is a common virus transmitted through bodily fluids like urine and saliva and it often circulates in daycares. It can cause severe complications for newborn babies whose mothers are infected while pregnant. The condition affects more than half of US adults aged forty or older, according to the Maine Center for Disease Control and Prevention, most of whom are asymptomatic so don't know they have it.
About one out of every 200 babies is born with the virus and, of those, around one in five will develop long-term health problems. These can include autism, seizures, and, as is the case with Sweet's daughter, Jane, hearing loss. After nearly a year of seeing specialists, Jane was finally diagnosed with CMV, after which she was fitted with cochlear implants.
Sweet, the education department's field placement and outreach coordinator, had a son in daycare when she was pregnant and said she would have taken precautions if she had known about the potential threat of CMV. "There are really simple things I could have done had I known—like not sharing utensils with him, not sharing water bottles with him," she explained.
Sweet went on to team up with other Maine mothers in an effort to increase awareness of CMV among women of child-bearing age, as well as doctors. She also joined a working group led by state lawmakers to come up with a list of recommendations to address CMV in Maine. These include screening newborns for the virus if they do not pass their initial hearing tests, a measure that was recently approved by the Maine State Senate. It is expected to be signed into law by the governor later this year.