Published April 11, 2022 by Rebecca Goldfine
Celebrating Asian American and Pacific Islander Heritage Month
In collaboration with academic departments, student affairs offices, and other student clubs across the College, the Asian Students Alliance (ASA) has planned a diverse program this month to celebrate Asian and Pacific Island cultures.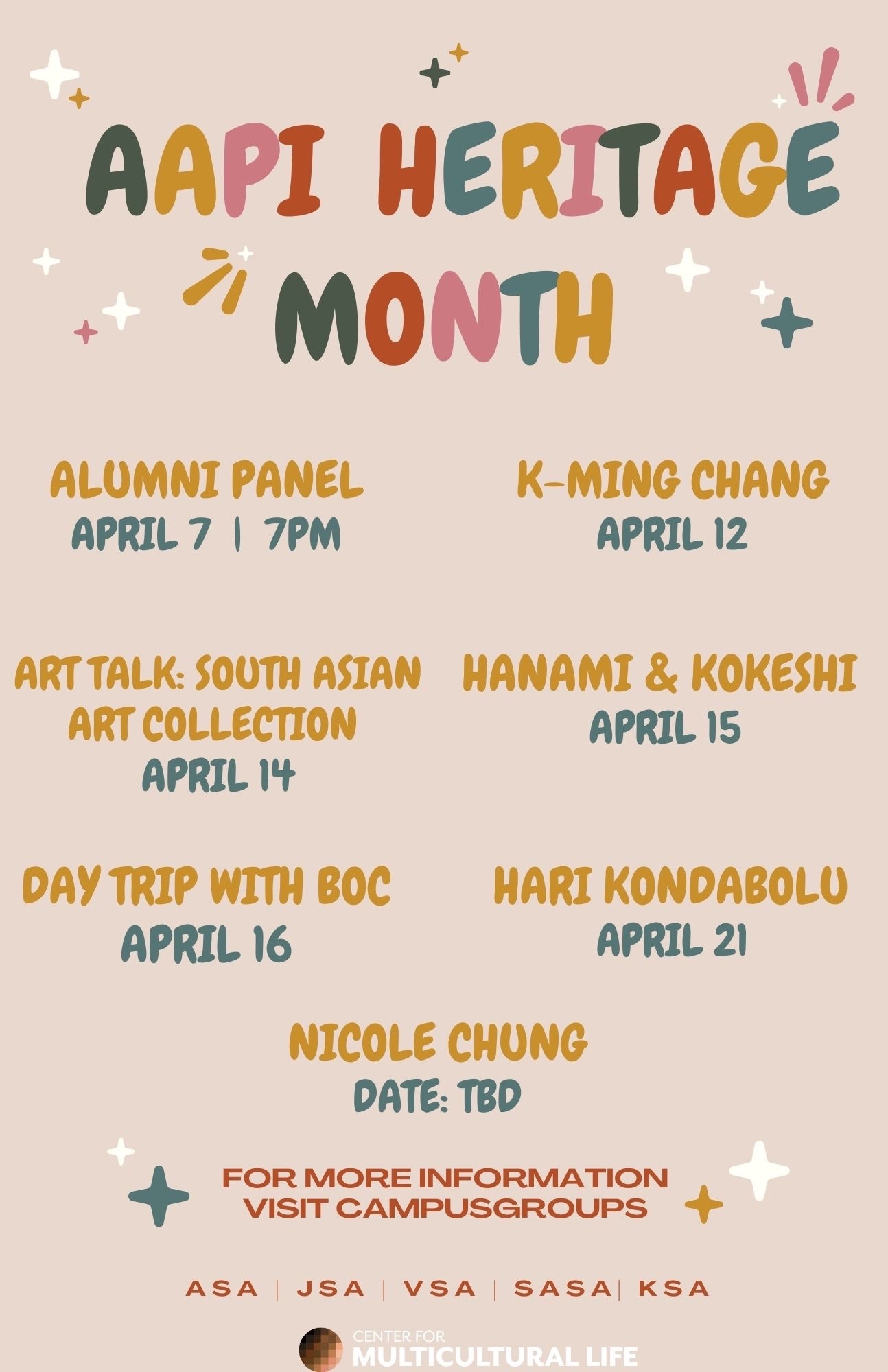 Joy Wang '24, ASA secretary, said she and the other ASA officers wanted to schedule a variety of events to attract a broad range of attendees.
"We were trying to get a wider audience," she said. "Some people are hesitant because they don't know they're welcome at AAPI events, but this month is for everyone. We would love people to be involved and to learn about Asian experiences and cultures."
Director of Multicultural Student Life Eduardo Pazos said the April program amplifies Asian American and Pacific Islander voices and offers cultural, artistic, culinary, and academic activities.
Last week, the heritage month began with two events on different days: an alumni panel and a kickoff party with food and karaoke. The panel included New York Times Pulitzer-prize winning reporter and Bowdoin trustee Katie Benner '99; two Google employees—Director of Product Management Tom Leung '96 and Solutions Consultant Sally Kim '14; and Kristina Powell '06, executive director of the Portland, Maine-based The Telling Room.
Student moderators Wang and Jess Yang '24 asked the panelists about their identities and navigating the professional world. "One interesting thing we talked about was advocating for ourselves," Wang said. "Traditionally in Asian cultures, it is expected that the career place is a meritocracy and hard work is awarded, but the alumni talked about how in the United States, you have to intentionally promote yourself."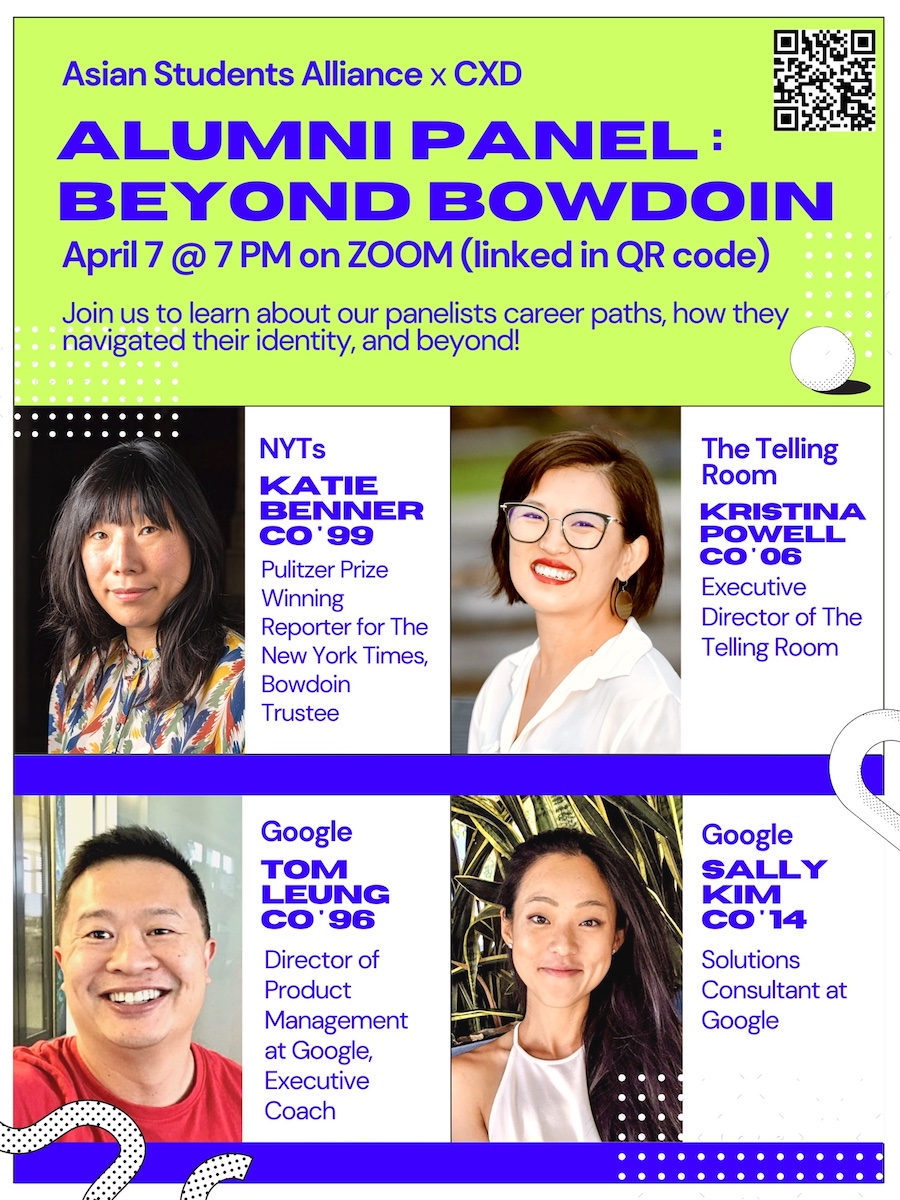 Coming attractions include two authors—K-Ming Chang and Nicole Chung—who will be leading discussions and giving talks. Writer Elina Zhang '16 will moderate a "Writers of Color" conversation with Chang on April 12 before Chang gives a talk as part of the English Department's Alpha Delta Phi Society Visiting Writers Series. "Students in some of Bowdoin's literature classes encounter her work, and now they have an opportunity to speak with her," Wang said.
Comedian Hari Kondabolu '04 will perform at Bowdoin April 21 and sit down for a Q&A to talk about his 2017 documentary, The Problem with Apu. 
In addition, the ASA partnered with the Bowdoin Outing Club to arrange a day of activities on April 16, including a hike and a beach outing. "It's a good opportunity for students to bond with each other and do something together," Wang said.
The month will also include hanami—a Japanese tradition of celebrating the arrival of springtime's cherry blossoms with a picnic—and a talk at the Bowdoin Museum of Art about its collection of South Asian art. The Chinese Language and Culture Club is also hosting a Chinese calligraphy demonstration on April 15.