Published March 14, 2022 by Bowdoin Magazine
Tuna Poke
Recipe by Ian Hockenberger '89
"I love poke because it is intensely flavorful and satisfying, but also relatively light," says chef Ian Hockenberger. "You can tailor it to your tastes, spicy and bold or milder. It is a good dish in both hot and cold weather and especially fun at parties." For a vegetarian option, tofu is a fine substitute for tuna, but "nice tomatoes when they're in season" are even better, Ian explains. "The consistency and color are more like tuna. A purple Cherokee, Abe Lincoln, or even a yellow heirloom have good firmness and flavor."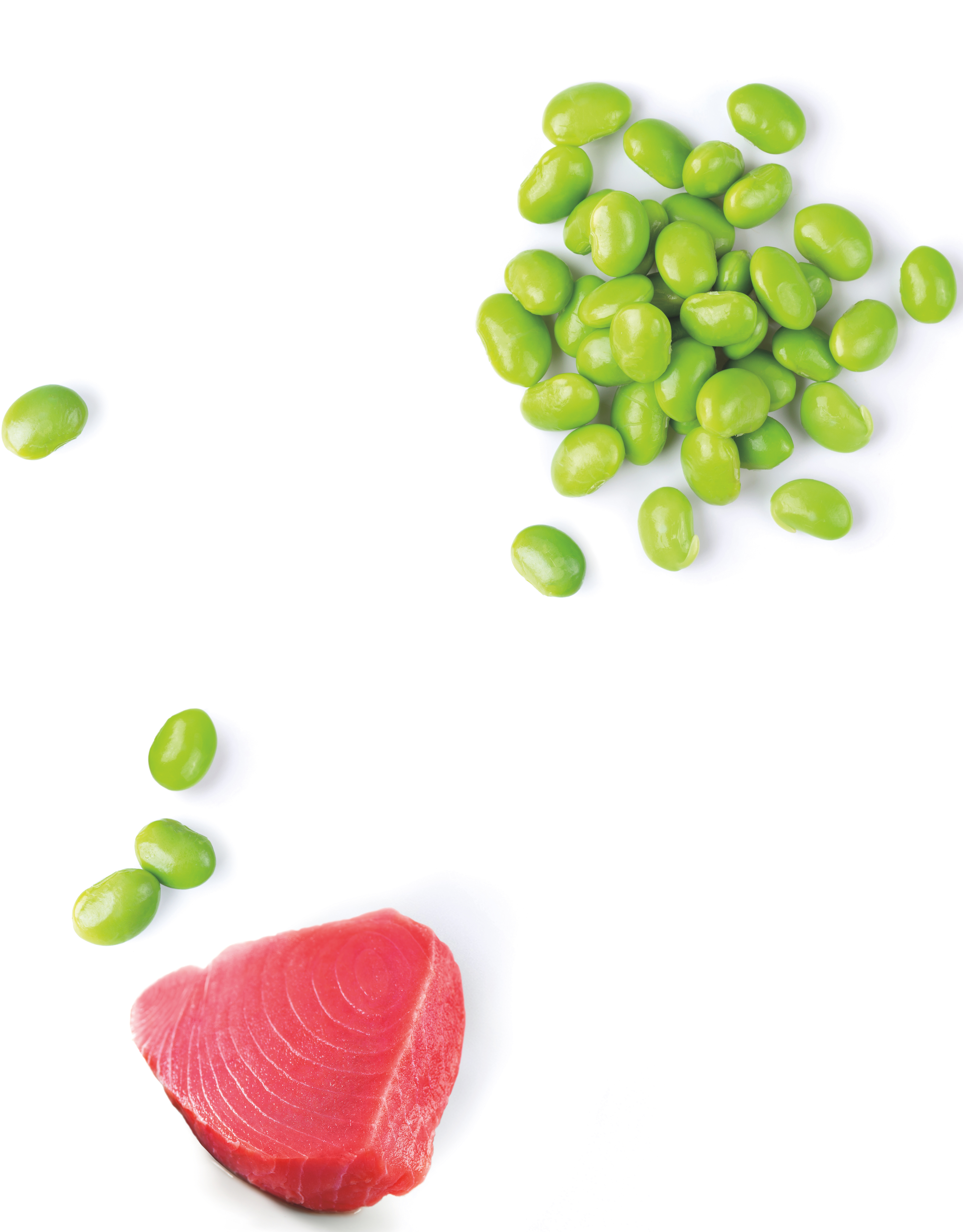 Serves six to eight.
12 oz. ahi tuna (AAA yellowfin saku)—frozen is what you will be using unless you live in Hawaii.
1/2 cup diced mango, 1/4- to 1/2-inch dice
1/2 cup shelled edamame
1/4 cup green onion, minced
1 tablespoon Kewpie or other mayonnaise
2 tablespoons soy sauce or tamari (for a gluten-free version)
1 teaspoon sesame oil
1 teaspoon lemon juice
1 teaspoon seasoned rice vinegar
1 tablespoon sriracha or chili paste (Momofuku crispy chili paste is great)
1/2 sheet nori, shredded
Directions
Dice the ahi in pieces no larger than   inch. Place in a large mixing bowl. (If using frozen tuna, dice the tuna when it is still partially frozen, then let it thaw on a paper towel.)
Add the mango, edamame, and green onion.
In a separate, smaller bowl, whisk together the mayonnaise, soy sauce, sesame oil, lemon juice, vinegar, and chili paste.
Add the liquid mixture to the larger bowl and fold gently to coat the other ingredients.
Fold in the nori last.
Let the poke chill for an hour or so before serving.
It can be served over sushi rice, with crackers, or with fried wontons.
Ian Hockenberger '89 graduated from Bowdoin with a degree in American history, then worked in the financial sector until 1994, when he moved to San Francisco to attend culinary school. He met his wife in Kansas City in 2003 and together they opened the Mango Room. Since 2019 he has been culinary director for Sushi Kabar, which has more than 190 locations in grocery stores, hospitals, and universities across the country.
DID YOU KNOW?

Poke (pronounced "POH-kay") is a staple Hawaiian dish that originated when fishermen would season cut-offs from their catch to snack on—"poke" is a Hawaiian word that means "to slice or cut crosswise into pieces." Traditionally eaten as a snack or served as an appetizer, poke is on the menu at everything from simple events like family gatherings and luaus to special occasions such as weddings, and it has grown in popularity outside of Hawaii in recent years as a main dish in the rest of the United States.
---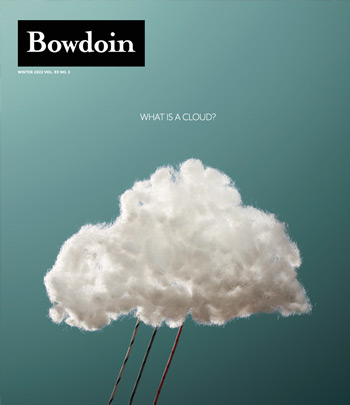 This story first appeared in the Winter 2022 issue of Bowdoin Magazine. Manage your subscription and see other stories from the magazine on the Bowdoin Magazine website.