Published March 22, 2022 by Bowdoin News
Steve Schwartz '70 Produces New Spy Thriller "All the Old Knives"
Steve Schwartz '70 is one of the producers of All the Old Knives, a new spy thriller that was released April 8 in select theaters and on Amazon Prime Video.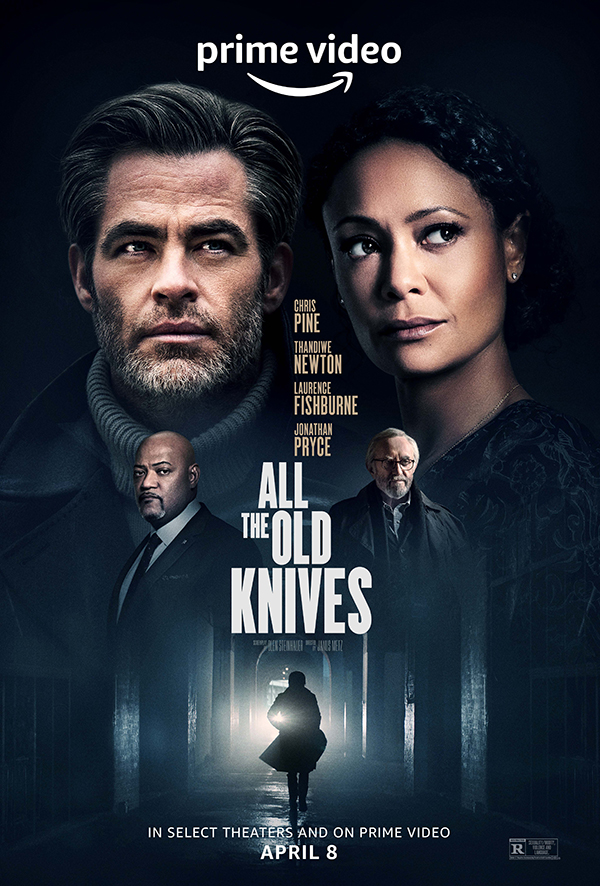 Schwartz produced the film along with his wife, Paula Mae Schwartz, and Nick Wechsler and Matt Jackson.
In All the Old Knives, Chris Pine and Thandiwe Newton play CIA agents and former lovers who are brought back together years after a failed mission.

Reunited, they are forced to blur the lines between profession and passion in a tale of espionage, moral dilemma, and deadly betrayal.
The film, directed by Janus Metz, also stars Laurence Fishburne and Jonathan Pryce and is based on the novel by Olen Steinhauer, who also wrote the screenplay.
The Guardian includes All the Old Knives in its compilation, "The Best Films of 2022 So Far."
Watch the trailer below.