Published March 18, 2022 by Bowdoin Magazine
NESCAC Express to Beijing
Two skiers who raced against each other in college now race at the Paralympics as one.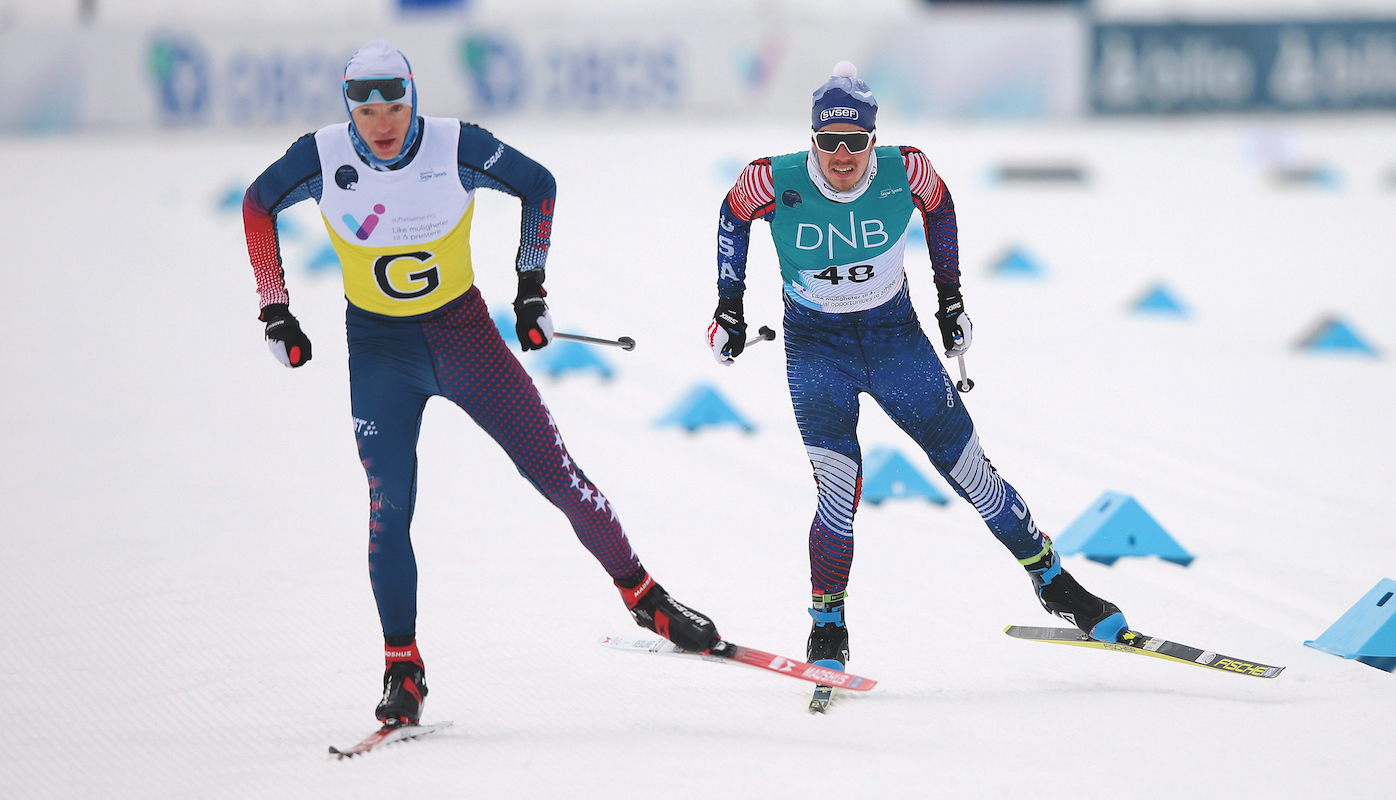 One way or another, Jake Adicoff '18, a medal favorite in several events, will have skied his way into history at the 2022 Beijing Paralympics—no other Bowdoin athlete has competed in three Olympic or Paralympic Games. Adicoff raced in the Sochi Paralympics in 2014 and won silver in the 10k classic at the 2018 Games in Pyeongchang, South Korea. Adicoff retired from professional racing in 2018 but was called back to the sport during the pandemic and set a goal to reach the Games again. His guide is fellow NESCAC Nordic racer Sam Wood, a 2019 Middlebury graduate and Adicoff's friend and teammate on the Sun Valley Ski Educational Foundation XC Gold Team. With Wood leading the way, Adicoff won a gold medal in the 10k classic, took silver in the 1.5k classic sprint, and wrapped the trifecta with bronze in the 15k skate at the 2022 World Championship in January, just before Beijing.

For a full list of Bowdoin Olympic and Paralympic athletes, visit athletics.bowdoin.edu. 
---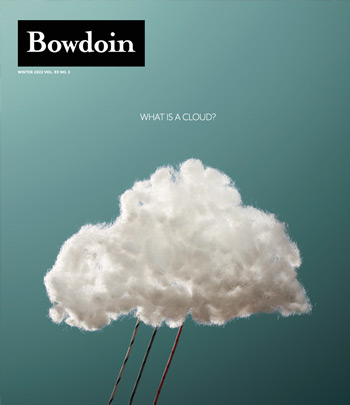 This story first appeared in the Winter 2022 issue of Bowdoin Magazine. Manage your subscription and see other stories from the magazine on the Bowdoin Magazine website.