Published March 07, 2022 by Bowdoin News
Alex Marzano-Lesnevich in "The New York Times" on the Gatekeeping That Exists When Transitioning
In the New York Times opinion piece "Who Should Be Allowed to Transition?" Assistant Professor of English Alex Marzano-Lesnevich writes of finding the words to express their nonbinary identity, language that led to a welcoming community, but the essay also explores some of the politics and fears at play in gender-affirming health care.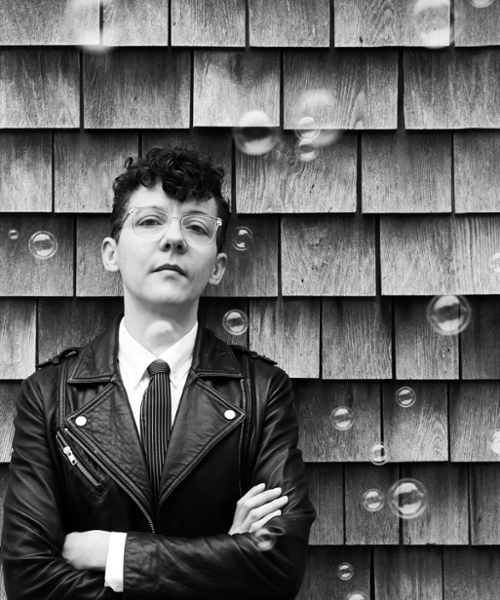 In a personal example Marzano-Lesnevich cites, a self-attestation was all it took to receive hormone replacement therapy. All that was required, Marzano-Lesnevich writes, was to be believed, but that isn't the case across the board. 
An excerpt:
The debate between these two schools of thought—the self-ID and gatekeeping models —lies at the heart of every argument we have about the lives of trans adults, from fights over access to gender-affirming procedures to whether transgender athletes should be allowed to compete. Is someone trans because they say they are? Or does it take an outside expert to know for sure?
Read the piece in its entirety here.
Marzano-Lesnevich writes extensively on transgender issues and is the author of The Fact of a Body: A Murder and a Memoir and a forthcoming memoir about nonbinary identity, Both and Neither, for which they were awarded a Shearing Fellowship at the Black Mountain Institute for spring 2022.
This is the third time in less than a year that Marzano-Lesnevich's writing has appeared in The New York Times.
"X is the Best Letter in the Alphabet" was published June 1, 2021, as part of The New York Times Magazine's "Letter of Recommendation" series featuring "essays celebrating the overlooked and underappreciated."
Another piece, "The Healing Power of Queer Coming-of-Age Stories," which appeared online June 13, 2021, and in print the following day, shares Marzano-Lesnevich's perspective on queer young adult literature from thoughts elicited while watching a talk by colleague Angel Daniel Matos, assistant professor of gender, sexuality, and women's studies, whose work is referenced in the essay.