Published February 25, 2022 by Kyubin Kim '22
Who Is a Protester?
Sixty images by sixty Black photographers line the walls of Smith Union in a special exhibit to answer the question "Who are the protesters in the streets seeking change in America?"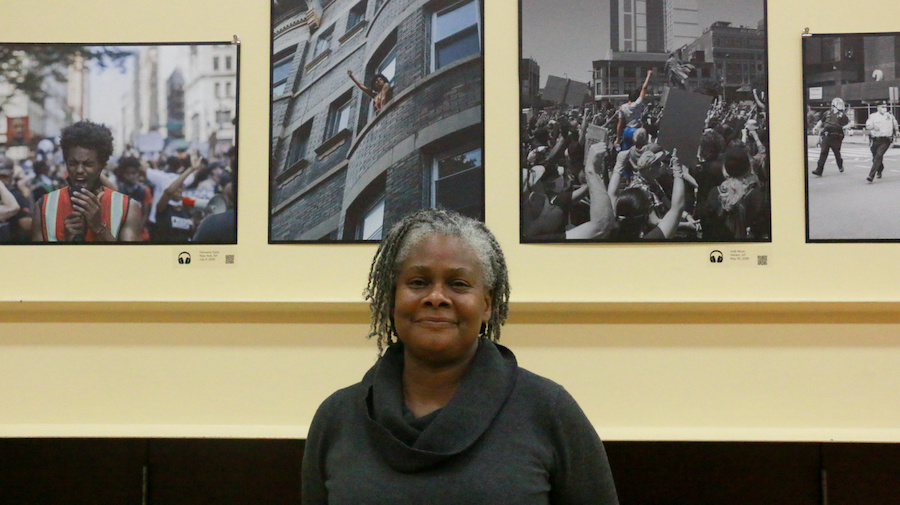 The photographs capture moments from the Black Lives Matter demonstrations that occurred nationwide in 2020, featuring protesters "demanding change, seeking an end to police brutality and the senseless taking of Black lives," according to curator Shawn Batey.
The event was part of Bowdoin's 2022 programming to celebrate Black History Month, which included a ski trip, a documentary screening, the annual Ebony Ball, and more.
Capture the Movement was born from an Instagram message Batey posted requesting images from Black photographers to focus on and amplify their coverage of the protests following the murder of George Floyd by police in May 2020.
On Monday, February 21, she was joined by photographer Adreinne Waheed and activist Isaac Ortega to celebrate the exhibit opening at Morrell Lounge in Smith Union.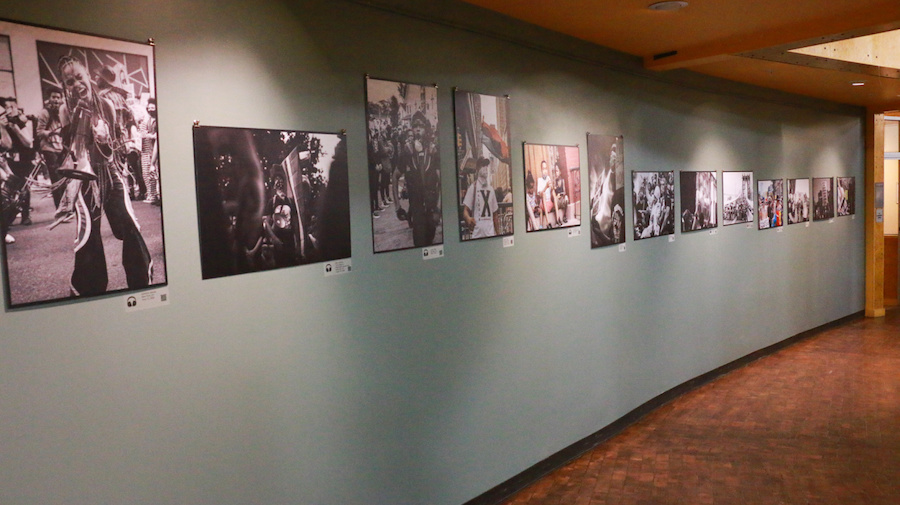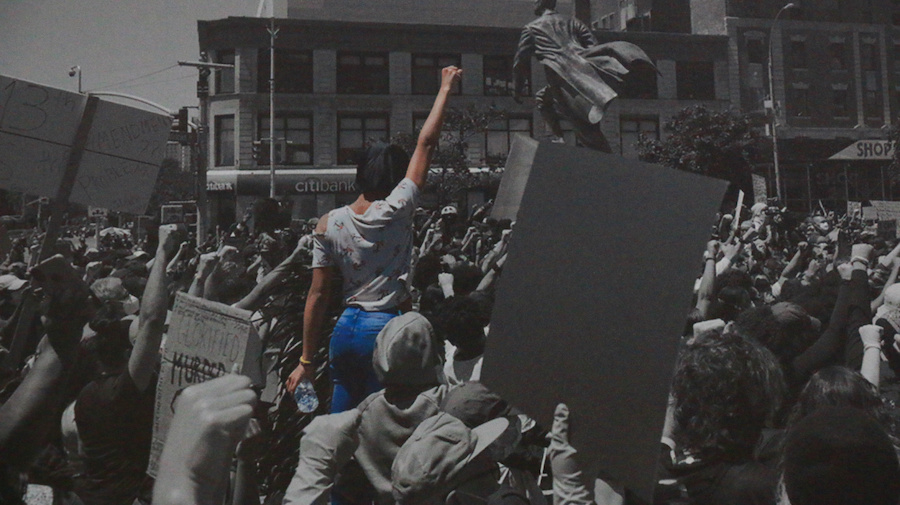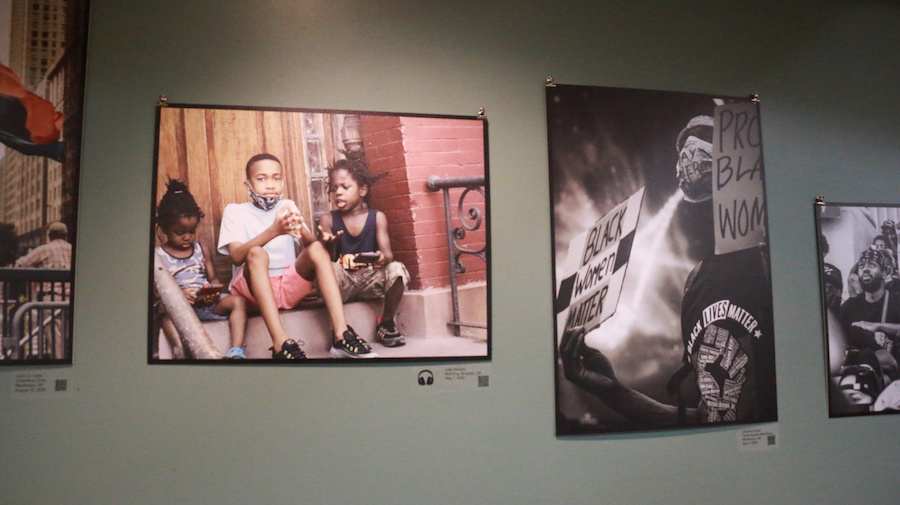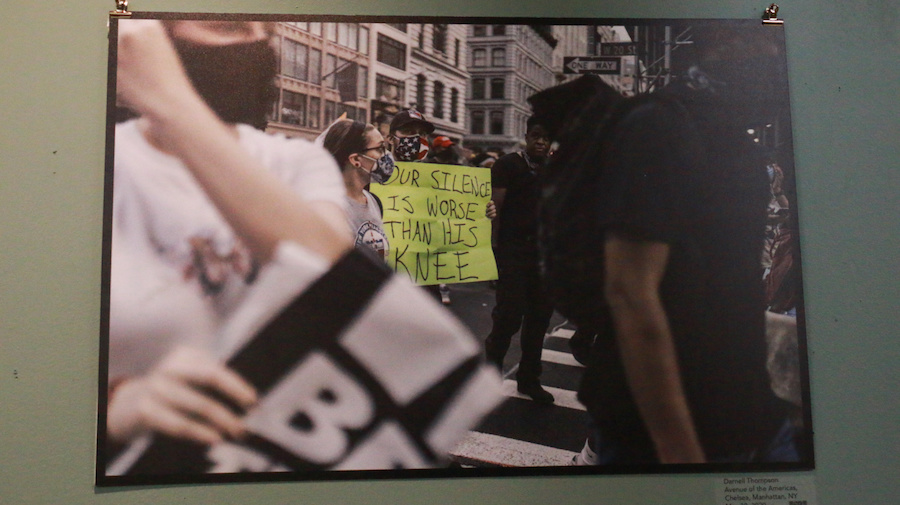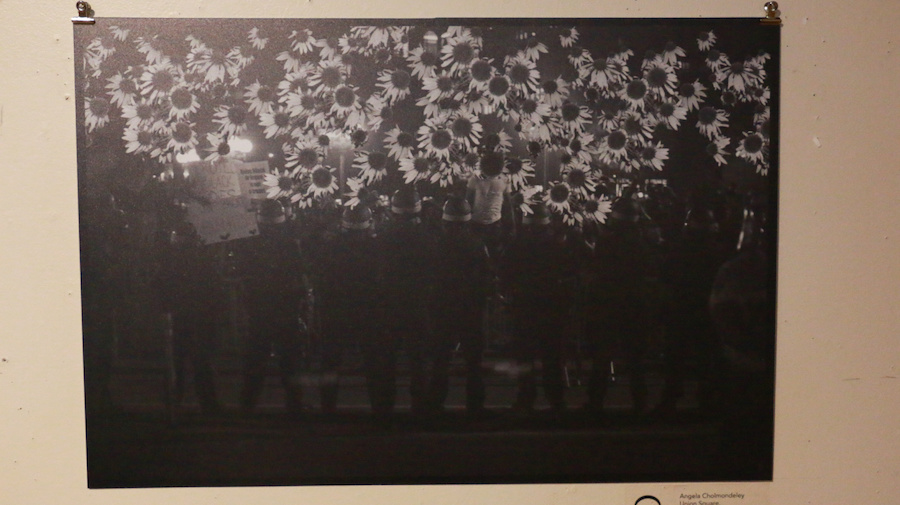 Batey spoke about the purpose that sparked the exhibit: "I wanted to bring a spotlight to people like Adreinne. These artists are always out there."
Speaking to the students in the audience, she highlighted the importance of collective power, "Your peers are your biggest allies to get something done," she said. "The [Black Lives Matter] movement for me is understanding the power we have." 
Waheed spoke about being a visual activist and how she found her calling documenting protests and history in the streets. Although she had never protested before, George Floyd's murder "pushed [her] out in the streets," and she subsequently documented over fifty demonstrations, building camaraderie with communities and working toward something greater. She described her efforts as "working through pain with a camera," and a way to retain control over a narrative.
Ortega, a recent college graduate, spoke about how he became an "accidental activist" when he was a junior at Harvard University in 2020. A New Yorker, he was present at and helped organize all the protests in the photographs in the exhibit. He gestured toward the pictures hanging above him. "When I see these images, I see memories."
Speaking directly to the students in the crowd, all of whom were near his age, Ortega emphasized, "This is the most fulfilled, most in line with my values I've ever felt in my life … Now I'm awake and I can't go back to being asleep, I can't think about doing a 9 to 5."
The traveling exhibit will be on display in Smith Union from February 21 to March 12, and a virtual exhibition is available at https://www.capturethemovement.org/.
The event was cosponsored by the Division of Student Affairs, the Office of Inclusion and Diversity, Bowdoin College Museum of Art, the Cinema Studies Program, and the Departments of Africana Studies, Government and Legal Studies, and Theater and Dance, with generous support from the Lectures and Concerts Committee.