Published December 15, 2021 by Tom Porter
Repurposing Litter: Artist Mariah Reading '16 Profiled in People Magazine
When Mariah Reading goes hiking, she perks up when she sees a piece of trash. She knows she shouldn't, she says, but every discarded item of litter is a potential work of art.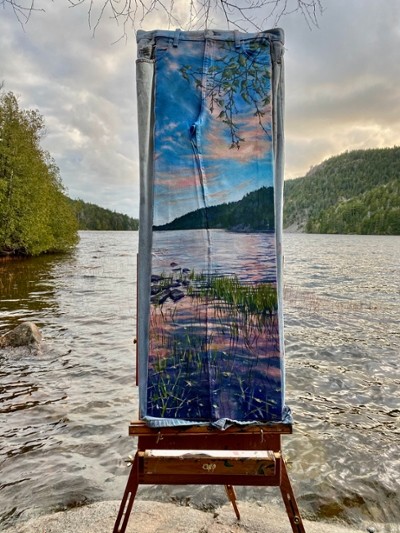 "I get excited about trash—knowing it's out there for the taking is exciting," she said in an interview with People Magazine.
Since graduating from Bowdoin College, where as an art student she used refuse as the canvas for her final thesis, Reading has focused on repurposing items of trash into objects of art. Combining her art with a love of the outdoors, Reading has visited nearly thirty national parks over the past four years, gathering more than a hundred pieces of trash while hiking, paddling, or climbing, and painting landscapes on them. "It's like breathing new life into forgotten objects," she said.
A trained landscape painter, Reading has made a specialty of painting a segment of a scene on a piece of litter—it could be anything from a rusty hub cap to a discarded bra pad!—and then returning to the place and taking a photograph blending in her art work with the natural environment. "When everything jives, it's magic," she said.
Her love of trash notwithstanding, Reading is a committed environmentalist, albeit an imperfect one, she admits, and she hopes her work will serve as a reminder that humans must continue to strive to be more sustainable. "I would love people to see my work and make small changes in their everyday lives so we can leave this place better than we found it."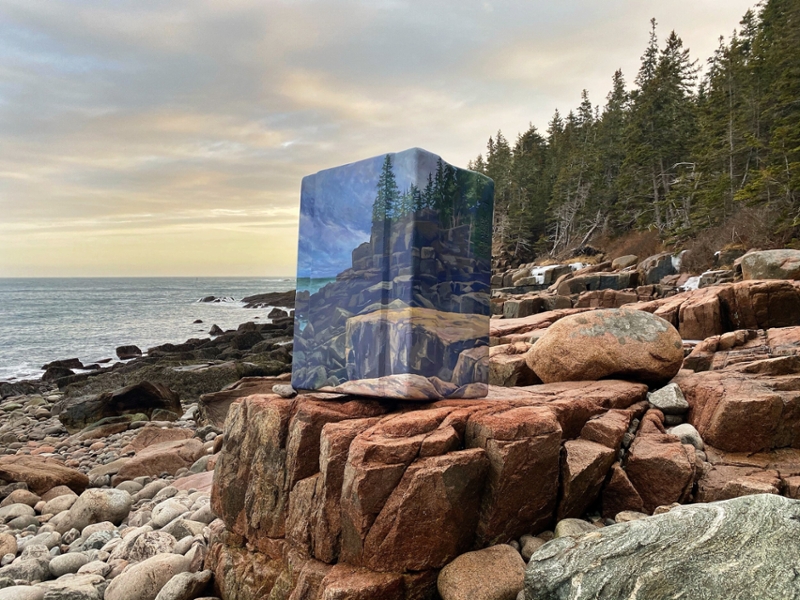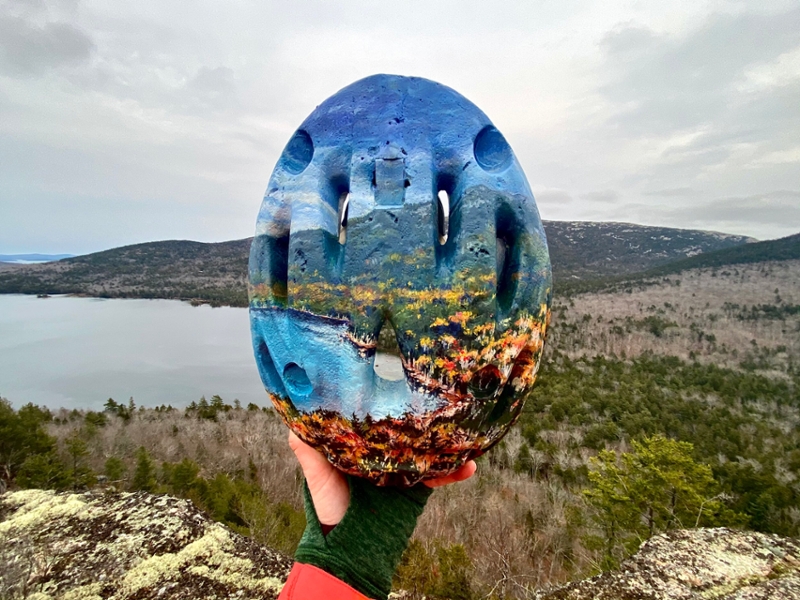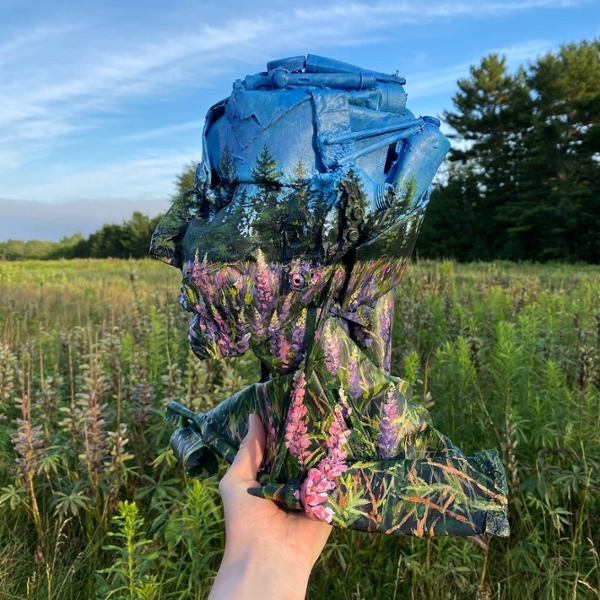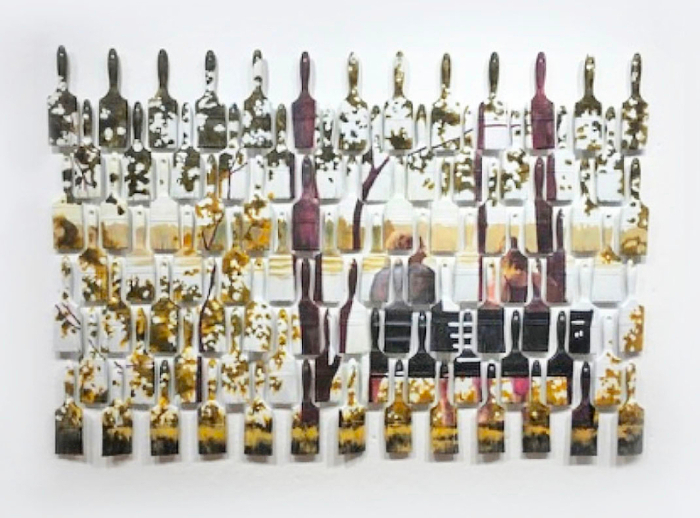 A. LeRoy Greason Professor of Art Mark Wethli writes
: "The visual arts faculty are very proud of what Mariah has accomplished, especially the unique way she's combined her love of painting with an environmental purpose. One of the great joys of the work for the viewer is focusing back and forth on the illusion and the object she's created. Even if these weren't painted on discarded items, she's a remarkable young painter—which is instrumental to why the trompe l'oeil effect works so well."