Published December 22, 2021 by Tom Porter
Religion Scholar Jorunn Buckley Honored by Library of Congress
Jorunn J. Buckley had an unusual childhood, but one, she says, that prepared her perfectly for her later career as a religious studies scholar. Her father was the gardener at the grounds of a mental hospital in her native Norway, and she grew up surrounded by mentally ill people.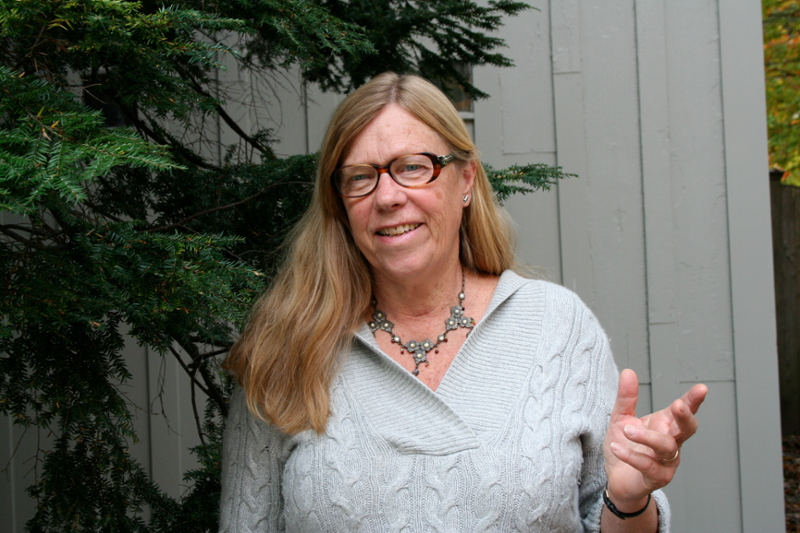 "I spent much of my free time mixing with the patients—something that I don't think would be allowed today—and many of them had their own realities and their own rituals, which fascinated me." Even as a child, Buckley says she had no interest in following the usual patterns of life. "The study of religion was perfect for me," she adds.
Buckley, who retired from the Bowdoin faculty in 2016 after seventeen years, is arguably the world's premier expert on a little-known religious sect called the Mandaeans, who originated around two thousand years ago in the Palestine-Israel region and moved eastwards due to persecution. (They have endured persecution again in Iraq and Iran in recent decades).
Her reputation is such that the Library of Congress recently agreed to acquire her entire academic archive, preserving it as a publicly available resource. "It's an enormous honor to have my life's work recognized in this way," says Buckley, who is currently in the process of shipping boxes and boxes of material down to Washington DC, including manuscripts, texts, rare books, letters, and artifacts.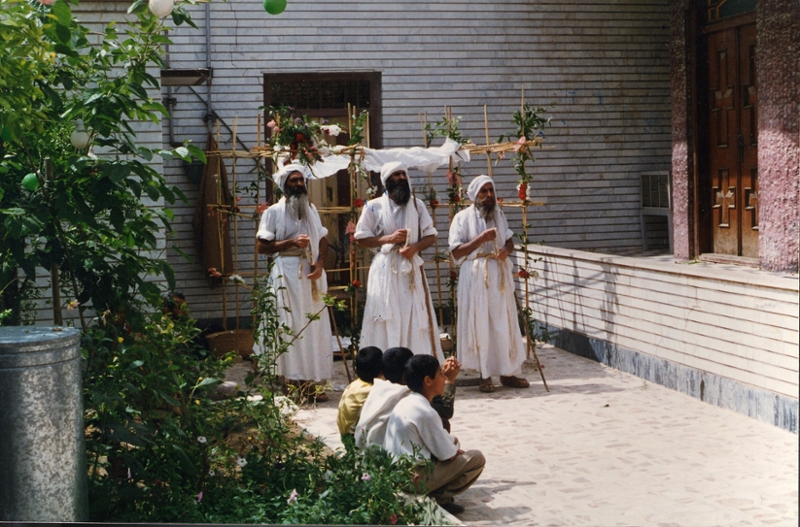 Mandaeism is the last surviving Gnostic religion from antiquity. Its followers revere John the Baptist, explains Buckley, and cleansing rituals are central to Mandaean worshipping practices. Buckley first learned about the Mandaeans as a student of philosophy and psychology in Norway in the 1960s, and in 1971 she attended a university in Sweden to learn the Mandaic language. "The Mandaeans appealed to me for a number of reasons," says Buckley: first, scholarship on the subject is rare, which makes it fertile territory for a keen young academic; second, the Mandaeans are still around, although the numbers practicing the religion are diminishing; and third, there are an enormous number of texts to study, so there's a rich vein of primary source material available.
Buckley moved to the US in the early 1970s to pursue a PhD at the University of Chicago's Divinity School. Her academic achievements include authoring six books (with one more in progress), around forty articles, and a similar number of book reviews. Her focus has largely been on Mandaean mythologies and rituals, as well as the philosophical underpinnings of the religion. Her books include: The Mandaeans: Ancient Texts and Modern People (Oxford University Press, 2002), which explores the lives and religious practices of contemporary Mandaeans, both in Iran and Iraq, and in diaspora communities throughout the world; and The Great Stem of Souls: Reconstructing Mandaean History (Gorgias Press, 2005), a study of Mandaean priestly lineages from the third century to the present day.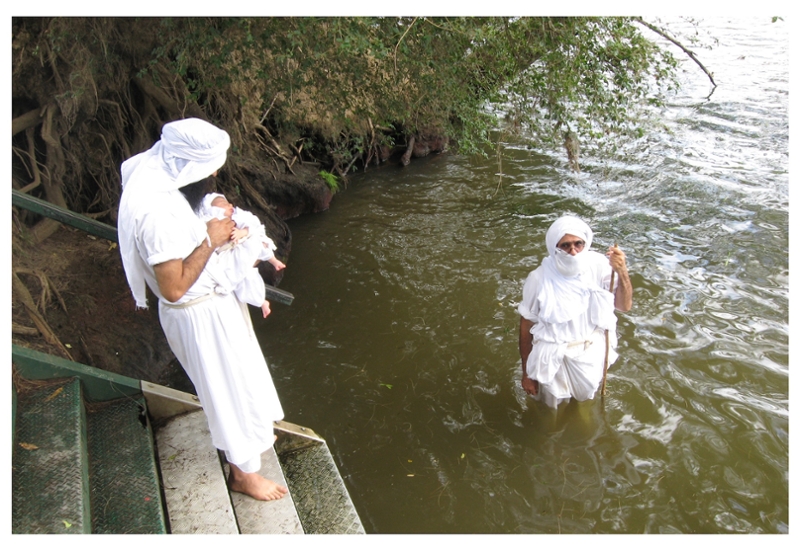 In the 1990s Buckley also began to be involved in human rights advocacy work for the Mandaean community, which now only numbers around 55,000 globally and have faced political persecution in Iraq and Iraq in recent decades. Buckley has worked with immigration lawyers and human rights organizations as an expert witness on behalf of exiled Mandaeans seeking asylum.
Due to this persecution, the vast majority of Mandaeans no longer live in their traditional homelands and many of them are now scattered across the world, with sizeable communities in Australia, Sweden, and parts of the US. With the population spreading far and wide, explains Buckley, the Mandaean culture is under threat as new generations become increasingly secularized. Furthermore, says Buckley, the Mandaean religion does not accept converts from outside, which makes future growth more difficult. Faced with dwindling numbers, a debate is currently underway within the Mandaean religious community about whether it should become more inclusive and accept new followers. Buckley became involved in this debate a few years ago when she wrote an article pointing to a traditional Mandaean text that suggested conversion to the religion would be acceptable. "It caused a quite a stir," she says.
Buckley has visited Mandaean communities in Iran twice over the years—in 1973 and 1996—and has made many friends among Mandaeans everywhere along the way. "They are extremely interesting people, as well as being warm, humorous, and knowledgeable. I feel grateful and happy to have worked so closely with this population over the past several decades."
Today, at seventy-seven, Buckley remains busy. She is currently working on her seventh book, which looks at various textual and live encounters with the Mandaean people across eighteen hundred years of history. When not doing that, she also has a couple more boxes to pack for the Library of Congress.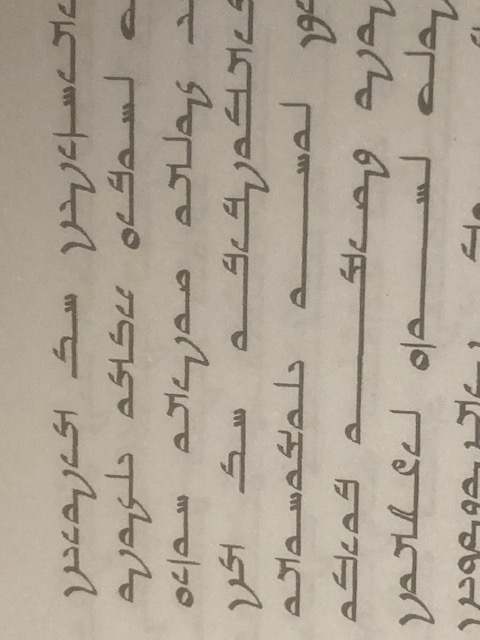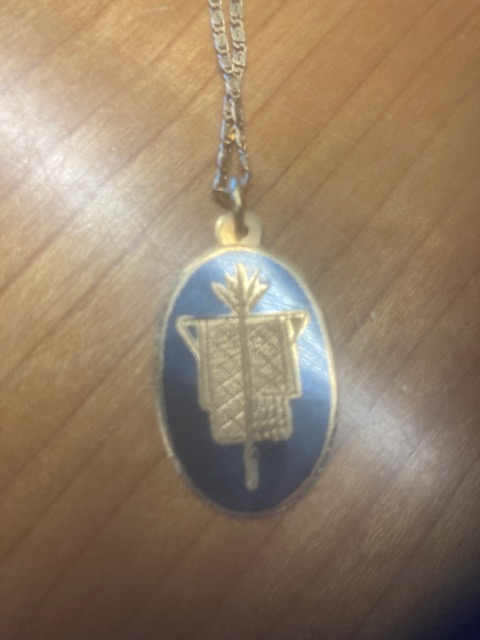 Associate Professor of Religion and Associate Dean for Academic Affairs Elizabeth Pritchard writes: It is not surprising that Jorunn's papers are to be housed at the Library of Congress. She has been the world's foremost expert on the Mandaeans—a community of practitioners that dates to the first century CE—whom she continues to assist in their various efforts to flee persecution and emigrate to the US. In addition, Jorunn's groundbreaking reexamination of the role of Judas in the Christian New Testament anticipated, some time ago, a scholarly reevaluation of the long-held view of Judas as the paradigmatic betrayer. Many of her students appreciated her determination to get them to question their assumptions about religion, to learn the details of many religions—including those that are marginalized or maligned—and to beware of the simplistic oppositions that undergird so much of our thinking, including about religion and reason and good and evil.
William R. Kenan, Jr., Professor of the Humanities in Religion and Asian Studies Emeritus John Holt writes: "I've known Jorunn for over 45 years. We overlapped as graduate students in the history of religions at the University of Chicago back in the 1970s. I jumped at the chance to hire her in the late 90s because of her lively presence and provocative pedagogical approach in the classroom, her breadth of knowledge spanning several religious traditions (which made her a particularly valuable faculty member in a liberal arts context like Bowdoin's), and her combination of rigorous, yet creative and imaginative scholarship. She is one of the very rare scholars in the Euro-American academic world whose specific focus of research is the Mandaean community, so her archives will prove to be particularly helpful to future generations of scholars who choose to follow her lead."