Published December 13, 2021 by Rebecca Goldfine
Missives from Afar: Studying Abroad as the World Tries to Recover from the Pandemic
Thirty-three students studied away during the fall semester, witnessing regions around the world try to emerge from the pandemic. While most were in Europe, one was in Senegal and another in South Korea.
Though this number is down considerably from recent pre-pandemic years—when typically between 130 and 150 Bowdoin students have gone abroad—it is more than double the tally last spring. Just fifteen students studied away then, participating in academic programs only in the United States or the United Kingdom. 
(Despite Bowdoin allowing students to study away last spring, most study-abroad organizations around the world canceled their semester programs.)
This coming spring, 132 students—mostly juniors—are planning to go abroad, while 371 sophomores (and a few upperclass students) have signaled their intent to study abroad in the 2022-2023 academic year. 
Christine Wintersteen, director of the Office of Off-Campus Study and International Programs, said that students are expressing growing interest again in going overseas, but they're also ready to change course if need be. "I think that students are getting more comfortable with not having a set path," she said, to their credit. "They're hedging their bets and seeing what pathways they can go down."
Several circumstances have changed, however, making it more realistic that students can count on secure travel plans. Countries around the world are rolling out vaccines. And international academic programs have drawn up contingency plans for classes and housing if the virus were to spike again.
One of the most significant shifts has been the US State Department's decision to align its travel advisories with guidelines from the Centers for Disease Control and Prevention. "This was the first time that these travel advisories were linked to a global phenomenon rather than country-specific factors such as terrorism or civil unrest," Wintersteen said.
"What has changed is that these travel advisories, while incredibly informative and important for students and parents to be familiar with, are not the sole criteria that Bowdoin and many peer universities are currently using to determine study away policies."
Due to the possibility that countries may shift between travel advisory levels—from one to four—over the course of student's time abroad, all Bowdoin students and their guardians are being asked to sign an Assumption of Risk and Release and Indemnification Agreement this academic year.
Wintersteen reached out this fall to the small cohort of students studying away, asking them what it was like to live abroad during COVID and what discoveries they've made along the way. Here's what a few of them had to say: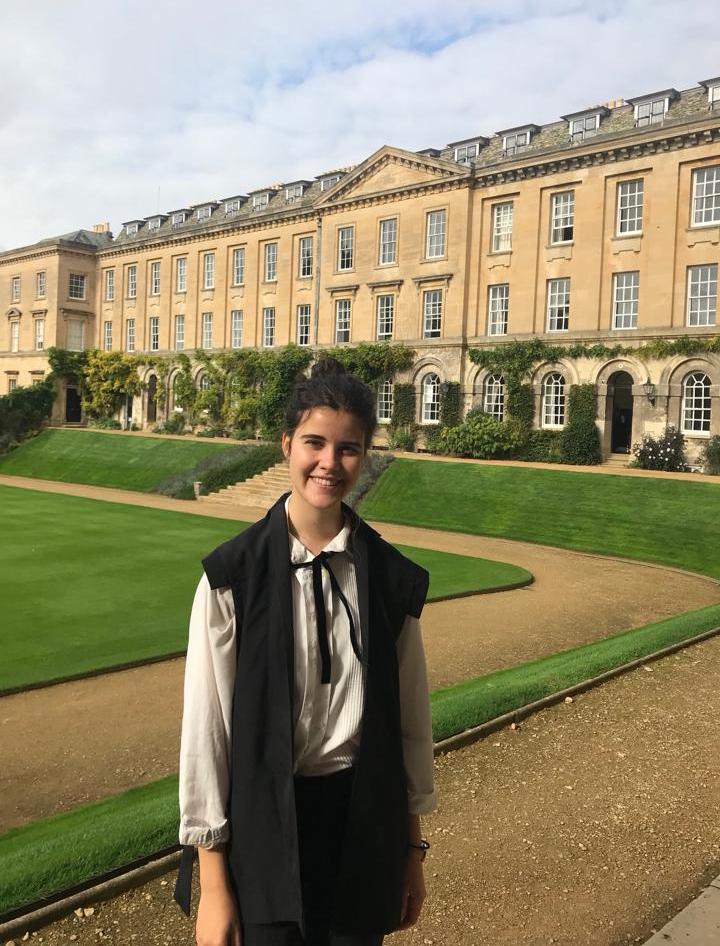 Yordana Gerdzhikova '23 is studying at Oxford University, where she says she's been pleased with how relaxed people are, both about COVID and launching into intellectual discussions. 
"People around Oxford seem less worried about COVID than around Brunswick, for better or for worse, but everyone is very respectful of individual preferences to wear masks," she wrote in an email. "I had no expectations coming in, but I am surprised how relaxed everyone here is about the learning process and discussing freely with each other, so I thoroughly enjoy discussing challenging topics in my curriculum."
And she's delighted to find that you she can read three works of political philosophy in a week "if need be" (and that the English put clotted cream rather than butter on their scones).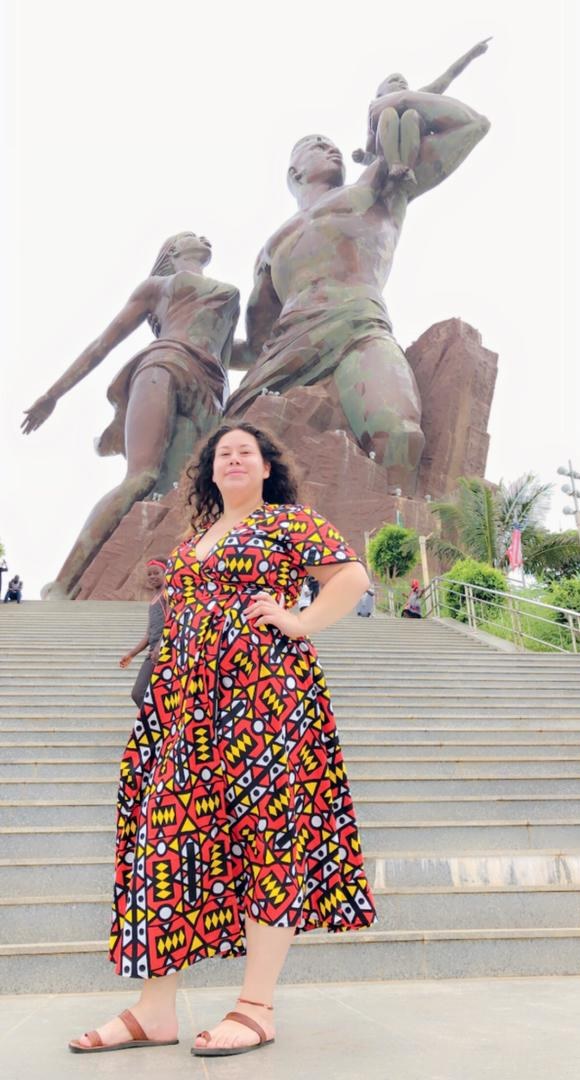 Sarai Hernandez Salguero '20 is in Senegal, which she says is "pretty chill" when it comes to managing the pandemic. "You have to wear a mask when you enter buildings, but for the most part COVID is pretty tame here," she described. "The number of new cases per day is really low." 
Masks aside, she's appreciated people's  abundant generosity. "The Senegalese people practice something called teranga," she said. "It loosely means hospitality but it's much more than that....Teranga is about treating your guests like you would your family."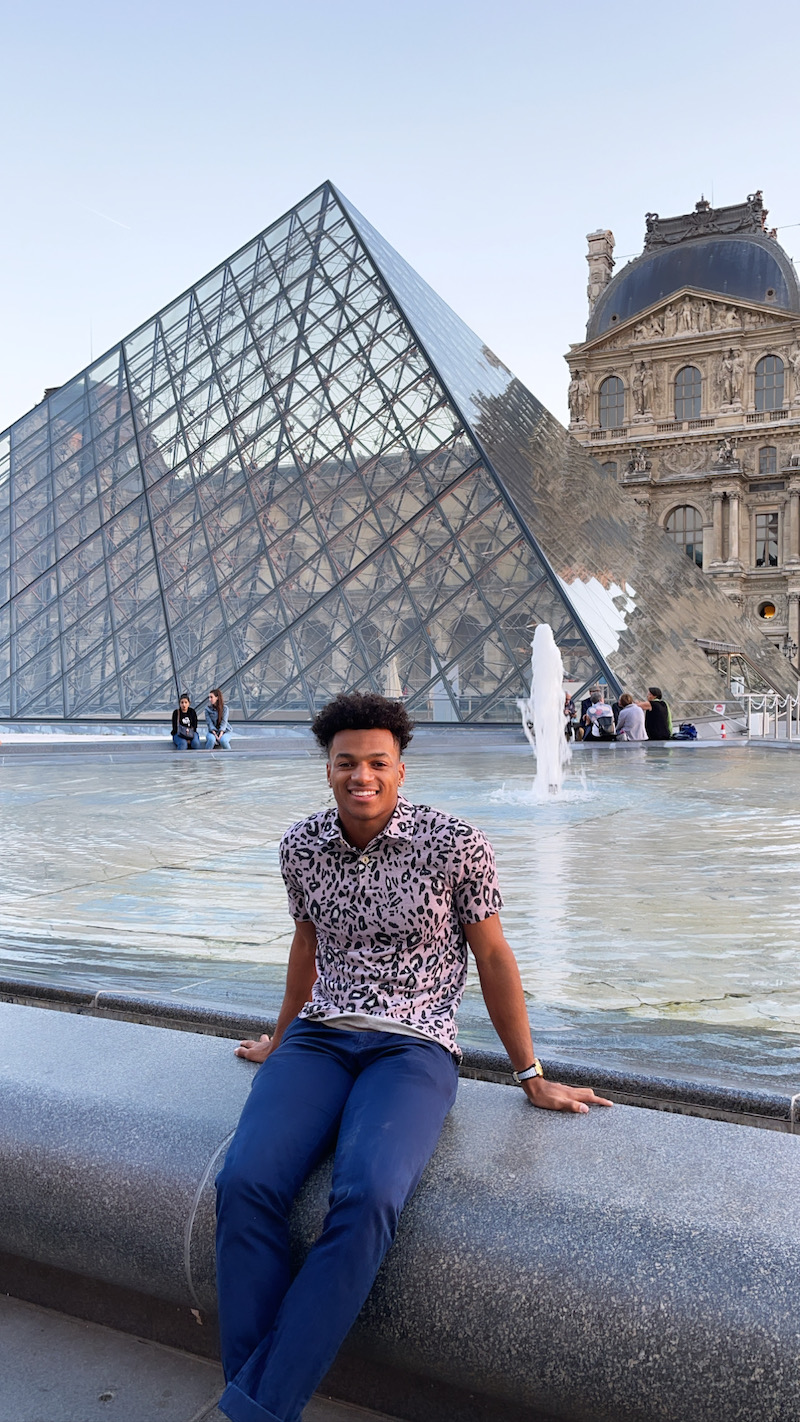 Mason Freeman '22 is loving the Jardin des Tuileries in Paris—the perfect spot, he wrote in an email, for picnicking, writing poetry, and reading. He'll often meet friends there, or just go to relax.
"Studying abroad during COVID has been a privilege, to say the least," he says, added that France's regulations require people wear masks in indoor public areas like museums, theaters, the Metro, and restaurants.
"These regulations were honestly expected," he added, and "aside from COVID regulations, France has been everything I could have imagined and more. It's an amazing place rich with culture, elegance, and fashion!"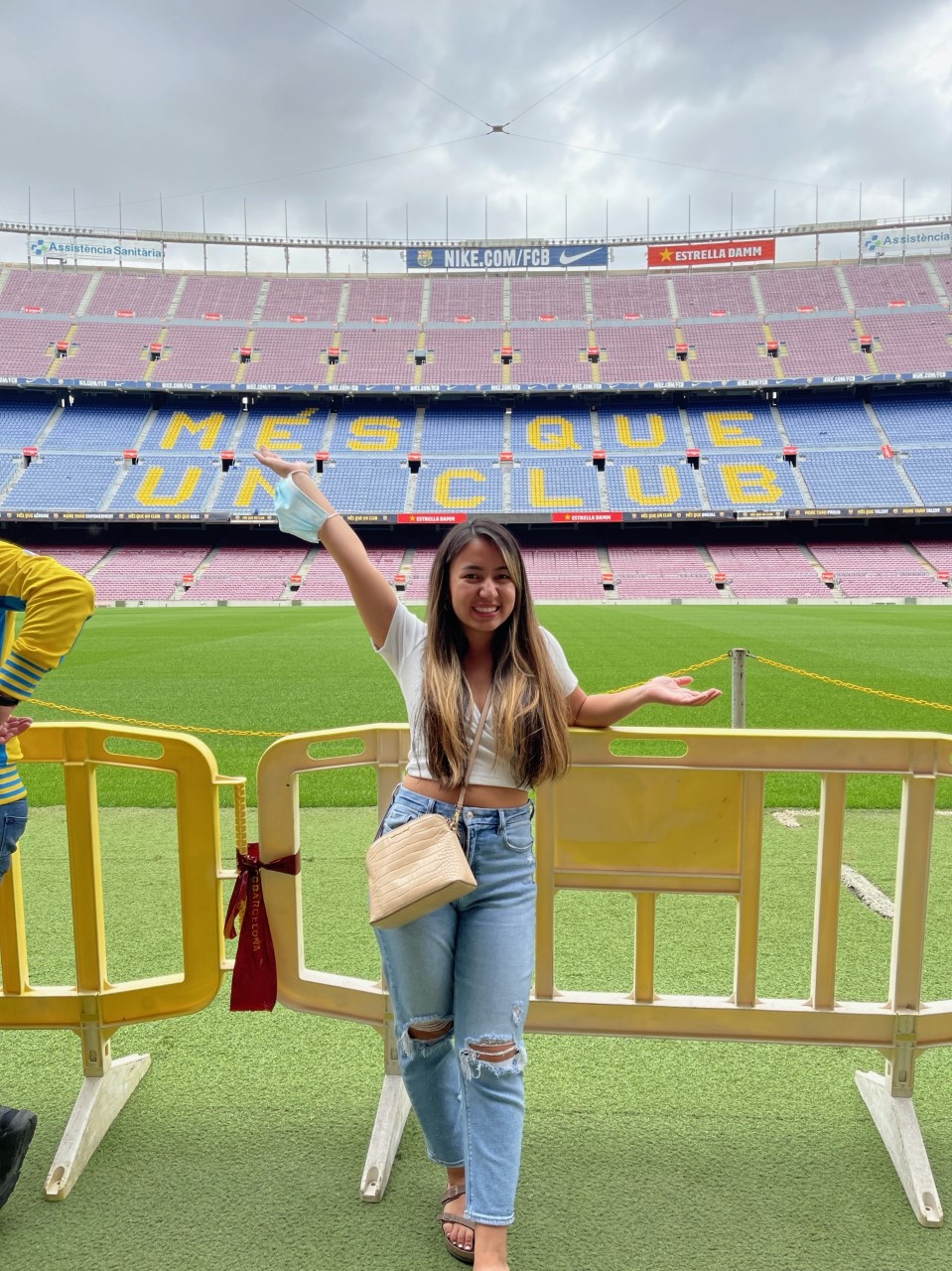 Gabriela Melendez Quan '22 is in Madrid, which recently lifted seating restrictions at restaurants, "so at times I forget about COVID for a little," she wrote in an email. "The only thing that has been a little tough is traveling outside of Spain. A lot of countries require negative test results along with a vaccine card, but COVID tests are quite pricey in Spain so that's not always an option for me."  
But that restriction has encouraged her to venture more around Spain. "I went to Valencia about three weeks ago," she said. "I had the best paella! Definitely the best city to visit if you want to try some."