Published November 15, 2021 by Tom Porter
Professor Heurlin Comments on Xi's Historical Resolution, US-China Climate Agreement
As President Joe Biden and China's President Xi Jinping prepare for their virtual summit, Associate Professor of  Government and Asian Studies Christopher Heurlin offers his thoughts on a couple of major developments out of Beijing.
The Chinese Communist Party recently passed a "historical resolution" cementing Xi's place in the country's history. The resolution, only the third one to be passed since China's communist party was founded a hundred years ago, places Xi on an equal footing with party founder Mao Zedong. Heurlin writes: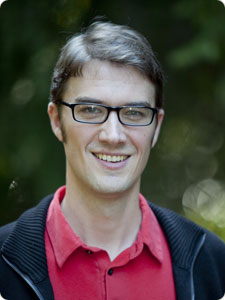 Xi's historical resolution is the culmination of a longer process that tells us several things about Chinese politics:

First, ideology still matters in the Chinese Communist Party. More specifically, Xi's ability to control and to dictate the content of party ideology strengthens his own personal authority within the party. Ideology is a weapon that he can use against real and would-be opponents.

Second, the era of "institutionalization" in Chinese politics is over and may have never actually started to begin with. The idea of "institutionalization" was that the party was developing a code of conduct for elites that governed relations between them. General secretaries would serve two terms. Politburo members would retire at age sixty-eight. Ten years ago, scholars would have pointed to these as signs of an increasingly rule-bound system. I used to give a lecture that looked at the ages and political positions of up-and-coming party officials and culminated in a dramatic prediction that Sun Zhengcai and Hu Chunhua would likely end up in the positions of president and premier in 2022.

Sun was given a life sentence for corruption in 2018. Hu's career stalled in the Politburo and he was never promoted into the Politburo Standing Committee. It seems more accurate now to depict Chinese politics as going through periods of elite contestation—in which various factions vie for control of the state—and consolidation, in which a single politician succeeds in centralizing and dominating the political system. China is now reaching a peak of consolidation under Xi.

Third, despite the parade of triumphs announced in the resolution, Xi—and, by extension, China—faces some very difficult challenges. Although China's military power has been increasing, it's more assertive foreign policy seems to have finally alienated countries around the region and even the world. Countries that ten to fifteen years ago did not want to be forced to choose between China and the US (for example, Australia) now feel more threatened by China and are pushing for closer alliances with the US. European states are more willing to take steps that anger China. Traditional US allies like Japan are more committed than ever to the defense of Taiwan. China may be entering a period in which its military advantage in the region begins to decline due to more aggressive efforts by its neighbors to strengthen their own defenses. China remains outmatched by the American military, and adopting a tough foreign policy against China is a rare area of bipartisan agreement in the US. Domestically, China is hitting the limits of its economic model of growth based on state-financed investment. The financial difficulties of real estate firms like Evergrande are indicative of the debt burdens generated by the real estate boom and the potentially system risks that their collapse would entail.

For Xi, these challenges justify centralizing power to avoid what he undoubtedly sees as the stagnation of the Hu Jintao years. At the same time, however, by making himself the master of all, he is also taking ownership of all of these challenges. 
Heurlin also gave his reaction to the recent unexpected announcement of a climate agreement between China and the US. The two countries, the world's biggest emitters of carbon dioxide, pledged to work together toward meeting the global temperature goals set out in the 2015 Paris Agreement. Heurlin writes:
This agreement represents some continuity with an Obama-era approach of seeking to confront China but also to work with it on areas of mutual interest. China's resistance to committing to costly reductions in emissions has put it at risk of being blamed for the failure of climate deals for a while now.

This is an effort to avoid being blamed for any failures that might come out of the COP26 global climate summit. The fact that the agreement does not include specifics about reductions in coal emissions is not too surprising. China has struggled this fall with energy shortages and blackouts that have sent coal and gas prices up. These shortages were brought on in part due to already tough mandates to cut emissions. Much more aggressive cuts could harm efforts to restart the economy, which had been somewhat more sluggish than normal due to COVID. Now that demand is increasing, it'll be even harder for China to cut coal-related emissions.
Professor Christopher Heurlin directs Bowdoin's Asian Studies Program. This semester he is teaching The Politics of Dictatorship: Authoritarian Resilience and Democratization (GOV 2486) and US-China Relations (GOV 2450/ASNS 2061).