Published November 18, 2021 by Bowdoin Magazine
Creating Many Ripples
Tom Putnam '84 reflects on the ways teachers affect, and sometimes redirect, the river of lives that passes through their classrooms.
WHEN LEROY GAINES '02, who I knew in the 1990s as a high school Upward Bound student, emailed me to let me know he was the recipient of Bowdoin's 2021 Distinguished Educator Award, I thought of two of my mentors, Paul Hazelton '42 and Dory Vladimiroff H'94.
Like many Bowdoin undergraduates from Maine, I was drawn to Paul's legendary education classes and to the idea that, upon my graduation, I would return to my hometown (or a neighboring community) to teach high school. At Paul's suggestion, the summer after my junior year and before fulfilling my student teaching requirement, I got my feet wet by serving as a tutor and counselor on campus for six weeks with Bowdoin's Upward Bound program (the first of what would be, for me, sixteen consecutive Upward Bound summer sessions).
Upward Bound is a federally funded program that helps low-income high school students become the first in their families to attend college. Paul had a hand in securing Bowdoin's inaugural Upward Bound grant in the mid-1960s—though the creative force behind the program was its longstanding director, Dory Vladimiroff, who was also one of the first women to serve in an administrative leadership position at Bowdoin.
A few years later, my first real job was indeed teaching high school—coincidentally, in Paul's hometown of Saco, Maine. It did not go well. As for many rookie teachers, classroom management was my bane, and when it came time to sign my contract for another year, I balked.
The Saturday after I informed the principal of my decision, I attended a weekend gathering of Bowdoin alumni educators that had been organized by Paul. During a break, I let him know I had just resigned. He encouraged me to reconsider and dipped into his canvas bag to give me his copy of a recently published book, Among Schoolchildren, by Tracy Kidder. Kidder had spent an entire year shadowing a fifth-grade teacher in a public school in Holyoke, Massachusetts. The book's charm is captured in these words:
Teachers usually have no way of knowing that they have made a difference in a child's life, even when they have made a dramatic one. But for children who are used to thinking of themselves as stupid or not worth talking to or deserving rape and beatings, a good teacher can provide an astonishing revelation. A good teacher can give a child at least a chance to feel, 'She thinks I'm worth something. Maybe I am.' Good teachers put snags in the river of children passing by, and over the years, they redirect hundreds of lives. Many people find it easy to imagine unseen webs of malevolent conspiracy in the world and they are not always wrong. But there is also an innocence that conspires to hold humanity together, and it is made of people who can never fully know the good that they have done.
I looked upward at the whispering pines and recalled the encouragement that Dory and Paul provided me as a student and as an aspiring teacher. I envisioned their spirits living on through a new generation of educators like Leroy.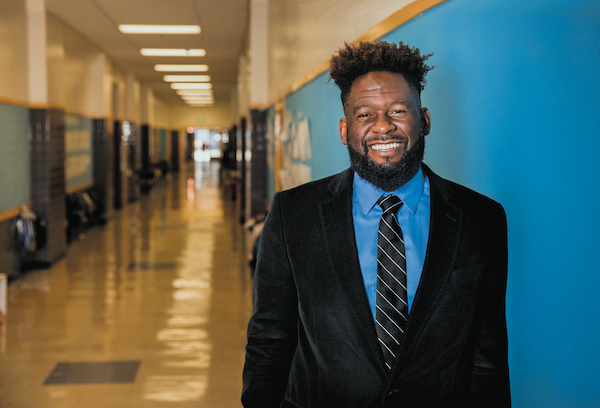 The combination of Kidder's story and Paul's encouragement inspired me to return to the classroom for a second year. I was mildly more successful in round two, but when the opportunity came the following spring to work more closely with Dory and to serve as the assistant director of Bowdoin's Upward Bound program, I jumped at the chance.
I was fortunate to work for Upward Bound for the next two years, assisting fifty or so students in Washington and Aroostook Counties. And when my wife decided to attend graduate school in western Massachusetts, I was lucky again to be asked to serve as the Upward Bound director at the Northfield Mount Hermon School (NMH), assisting high school students from Hartford, Springfield, and Holyoke—which is where I first met Leroy Gaines, who I recruited as a sophomore at Holyoke High to join the NMH program.
No matter what trajectory Leroy chose, he would have made his mark on the world— with or without Upward Bound. There is a gentleness to his personality that, I imagine, makes him an especially effective elementary school educator. As a teenager, he also personified what author Ron Suskind described as "a hope in the unseen . . . a hope in a better world he could not yet see that overwhelmed the cries of 'you can't' or 'you won't' or 'why bother.' More than anything else, mastering that faith, on cue, is what separated him from his peers…
That said, it is also fair to say that had Leroy and I not crossed paths it is unlikely that he would have applied to Bowdoin. And while I recall suggesting that he consider adding my alma mater to his list of prospective colleges, I did my best, when he was accepted, to not influence his decision on where to matriculate (though the generous financial aid package that Bowdoin offered was hard to resist).
Leroy and I have kept in touch through the years as he completed his undergraduate degree, served in Teach for America, attended Columbia's Teacher's College, and became an award-winning elementary school principal in Oakland, California.
The week after Leroy received the Distinguished Educator Award in June, I was driving through Brunswick. Having rounded the corner past the First Parish Church and onto Bath Road, I looked to my left and smiled knowingly at Dory's former Upward Bound office on the first floor of Ham House and then to my right, passing Paul's second-floor office in Sills Hall.
As I drove on toward Cook's Corner, I looked upward at the whispering pines and recalled the encouragement that Dory and Paul provided me as a student and as an aspiring teacher. I envisioned their spirits living on through a new generation of educators like Leroy. While in their lifetimes they may not have fully known the good they accomplished, they also could not have imagined how the ripple effect of their work reverberates now through others summoning, as Tracy Kidder describes, "an innocence that conspires to hold humanity together."
In the email Leroy sent this spring with news about his being honored by the College, he expressed his appreciation to me for the role I had played in the person he has become. But what he didn't know was how deeply his presence and example have enriched my own life—much, as I imagine, as he will feel in the future when the children he has taught and mentored reach out to him to share news of their accomplishments.
Tom Putnam '84 is director of the Concord Museum and the former director of the John F. Kennedy Presidential Library.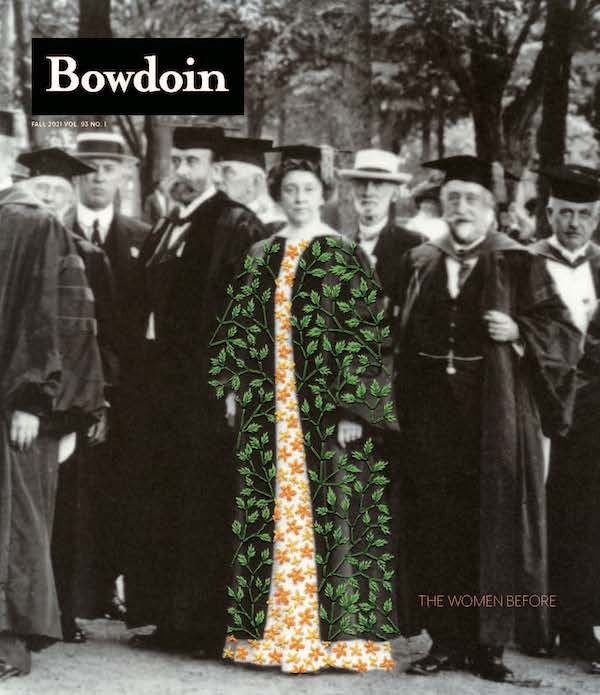 This column first appeared in the Fall 2021 issue of Bowdoin Magazine. 
Manage your subscription and see other stories from the magazine on the Bowdoin Magazine website.