Published November 30, 2021 by Bowdoin
Back in Play: Bowdoin's Athletics Teams Rise This Season
There were many memorable moments for Bowdoin teams this fall, but perhaps the biggest triumph for athletes was being able to play again after a long pandemic timeout.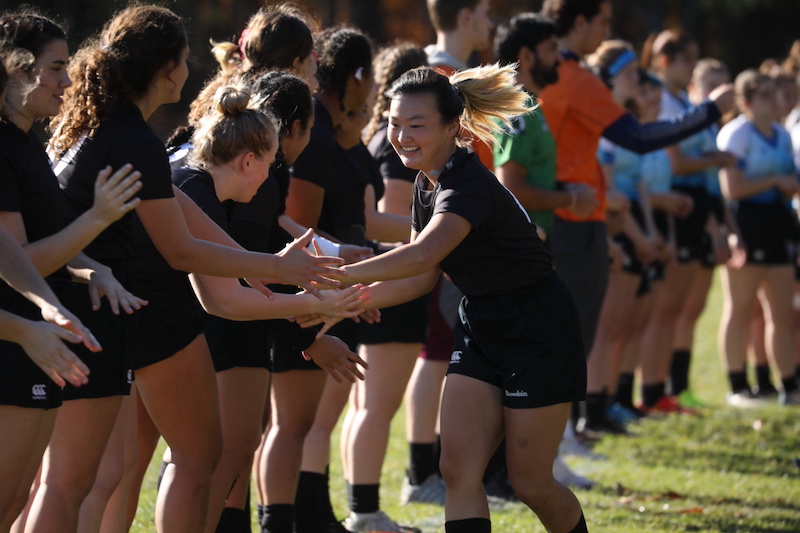 The fall season ended with a flourish for Bowdoin Athletics, as a number of teams made impressive postseason runs to cap their first seasons back in action since the autumn of 2019.
One of the brightest headlines was on November 21: Women's Rugby Completes Perfect Season with Second Straight NIRA Championship. 
Capping a perfect 8–0 season, the team defeated University of New England 31–12 to win the National Intercollegiate Rugby Association Division III Tournament in West Point, New York. This victory marked Bowdoin's second consecutive NIRA Division III title (the last being in 2019, as the 2020 season was canceled). 
View this post on Instagram
Other season highlights:
Volleyball: The Bowdoin women's volleyball team won its fourth NESCAC Championship on November 7, against Wesleyan, putting a bow on a strong campaign that eventually ended in an NCAA Tournament second-round loss, finishing the year with a record of 23–5.
In other volleyball news, two Bowdoin VIPS were honored: Cori Gray '22 was named NESCAC Player of the Year and head coach Erin Cady was recognized as NESCAC Coach of the Year, the second time she has earned the award.
Football: Bowdoin football brought its fans to their feet when it beat Amherst College 21–14 at a home game October 16. The victory broke the team's fourteen-game losing streak and was its first defeat of the Amherst Mammoths since 2005. Additionally, tailback Andre Eden '24 was the first Bowdoin player to earn NESCAC Co-Rookie of the Year and the first Bowdoin running back to be named First Team All-Conference. 
Cross country: Bowdoin sent four runners to the NCAA Division III Cross Country Championships in Louisville, Kentucky—the most for the program since 2012—and saw a quartet of personal-best performances from Leila Trummel '23, Cameron MacKenzie '22, John Hood '22, and Andrew Meredith '22.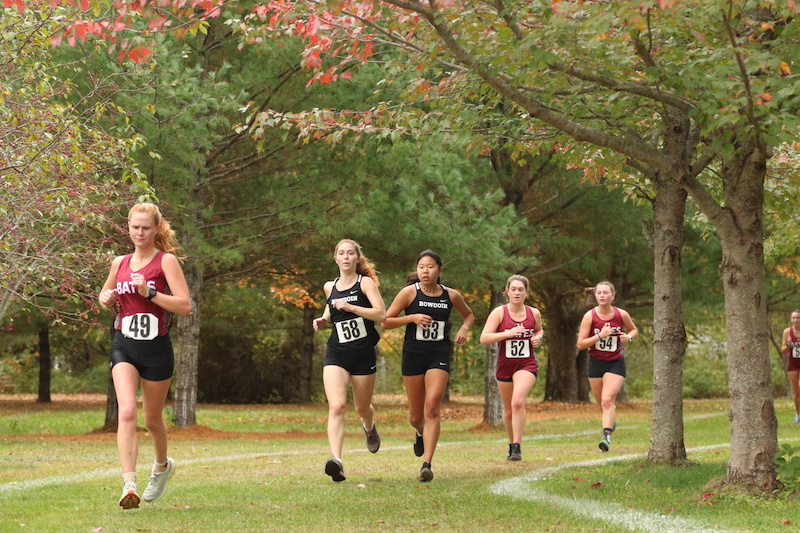 Sailing: With ten other teams from around the country, Bowdoin's sailing team competed in the Match Race National Championship October 1–3, hosted by the University of South Florida and St. Petersburg Yacht Club. Bowdoin finished seventh overall. Christine Reimer '24 also came in seventh in the College Sailing Women's Singlehanded National Championship in Annapolis, Maryland, on November 9. 
Field hockey: The Bowdoin field hockey team used a late-season push to reach the NESCAC title game and earn an NCAA Tournament bid for the first time since 2015. The Polar Bears rolled past Eastern Connecticut 9–0 in a first-round win, and followed it up with a win over Centre College before falling to Johns Hopkins in the national quarterfinals, ending the year at 16–5.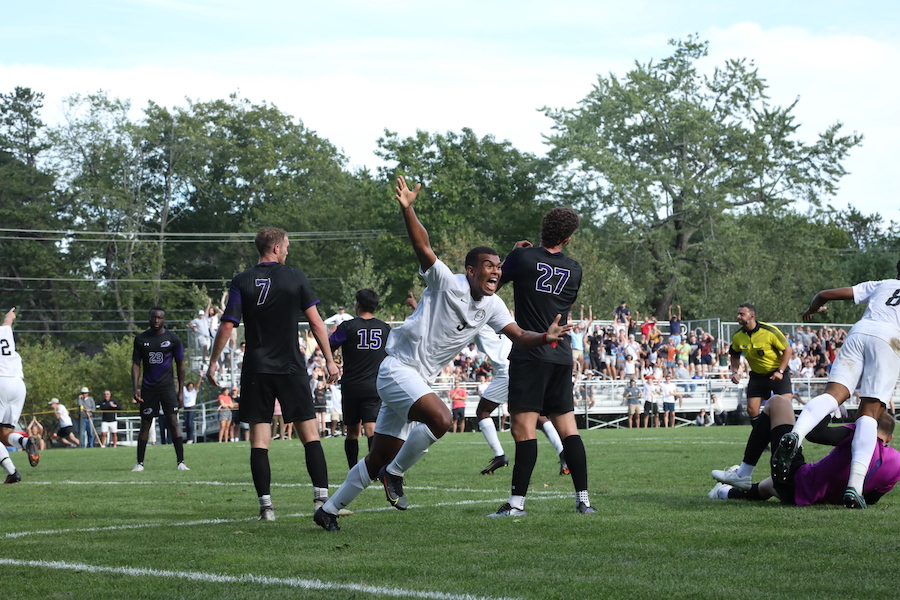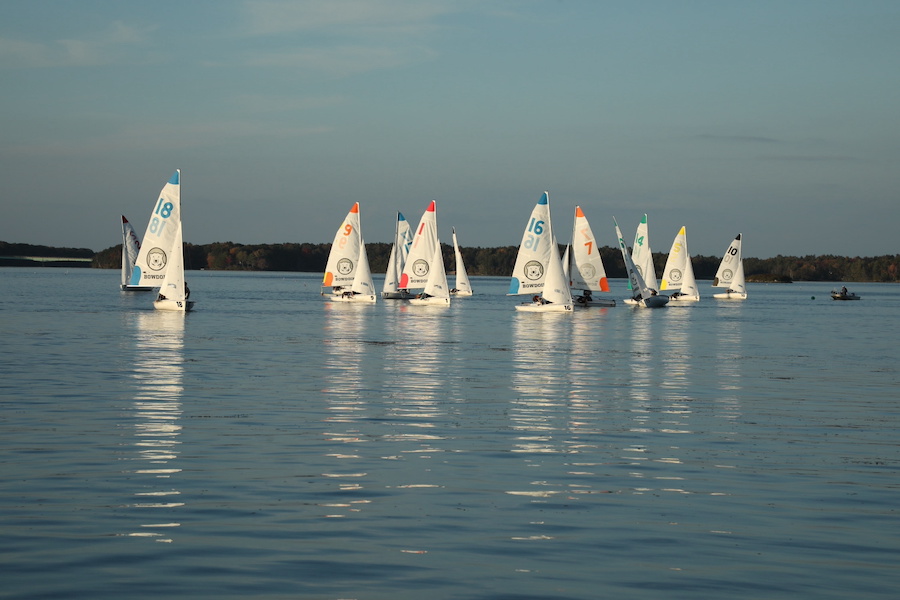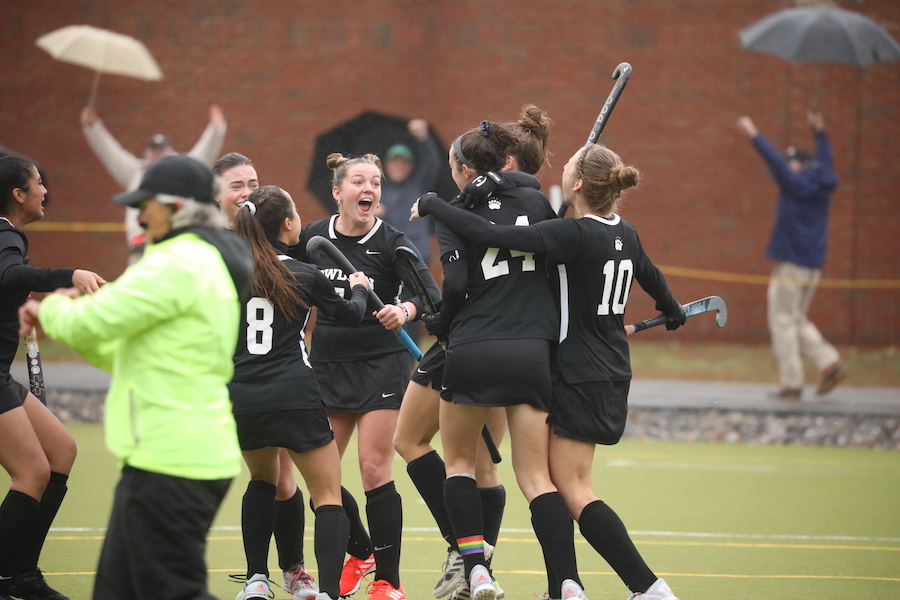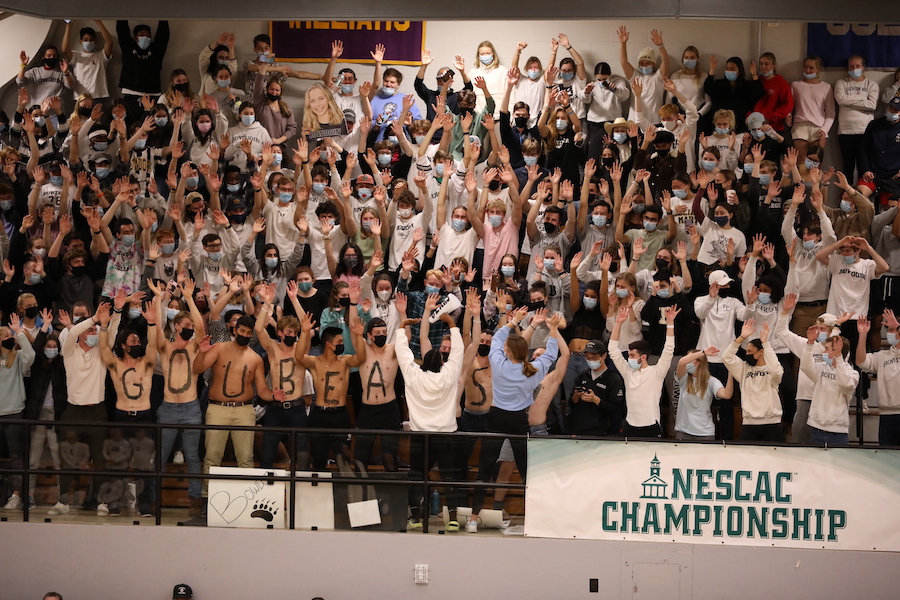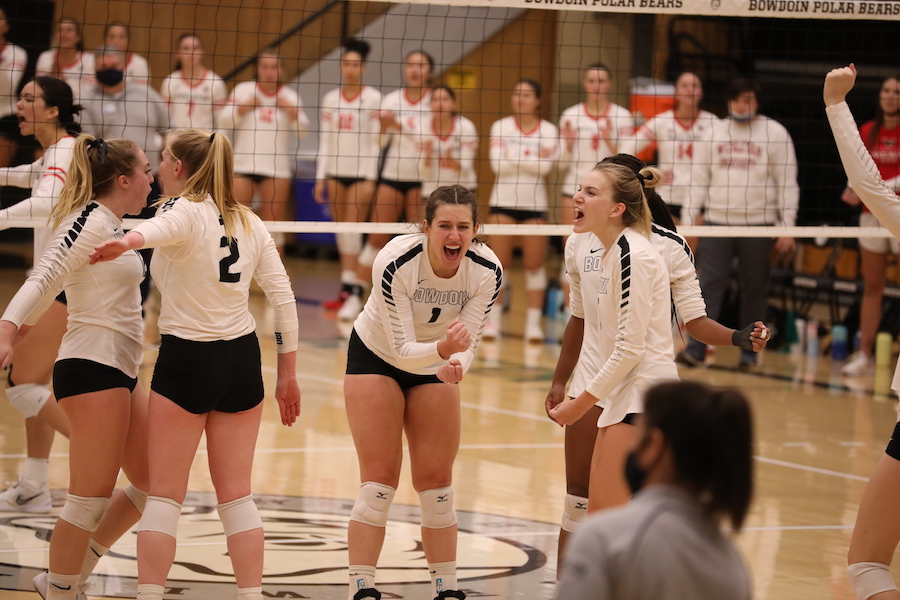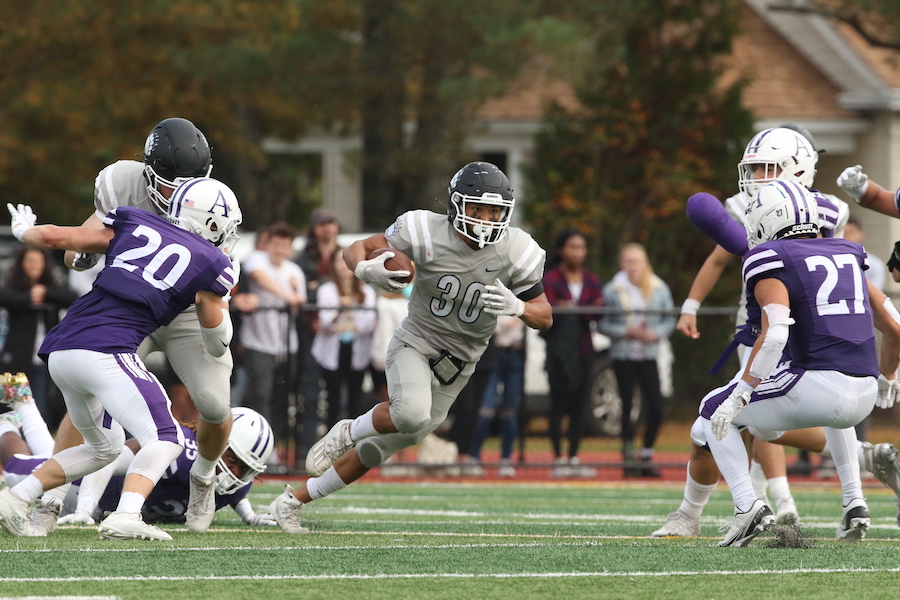 Throughout the season, individual Bowdoin athletes were recognized by the New England Small College Athletic Conference (NESCAC) for spectacular performances.