Published October 07, 2021 by Bowdoin News
US Senate Confirms Darcie McElwee '95 as US Attorney for Maine
After being nominated in August by President Biden to be Maine's top federal prosecutor, McElwee was confirmed this week by a US Senate vote to install her in the position.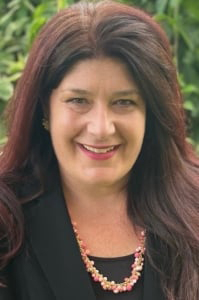 McElwee has worked in Maine's US Attorney's Office for nearly two decades, most recently as assistant US attorney. 
She grew up in Caribou, a city in far northern Aroostook County. Three years after graduating from Bowdoin in 1995 with a major in English and government and legal studies, she earned her law degree from the University of Maine. Before joining Maine's US Attorney's Office in 2002, she was an assistant district attorney in the state's rural Penobscot and Piscataquis Counties.
Her nomination was confirmed by a voice vote in the Senate, according to the Associated Press, after Maine Republican Sen. Susan Collins spoke on the floor in her support. Collins is also from Caribou.
"Based on her experience and her character, as well as her Caribou roots, I have every confidence that Darcie will faithfully uphold our nation's laws and work to ensure public safety and order," Collins said.
McElwee replaces Halsey Frank, a Trump appointee, who stepped down last February.
R. Christopher Almy, the former district attorney for Penobscot and Piscataquis Counties, told reporters in August that Maine would be fortunate to have her. He described McElwee as a "crackerjack and a ball of fire," as well as fair and tough.