Published October 05, 2021 by Bowdoin News
In-Person, Outside: Homecoming 2021 Was a Fest of Warm Jackets, Hats, and Smiles
Homecoming weekend
for alumni, family, and friends was held on campus September 30 to October 3. This year, the reunion offered both in-person and virtual events. Check out the slideshow below.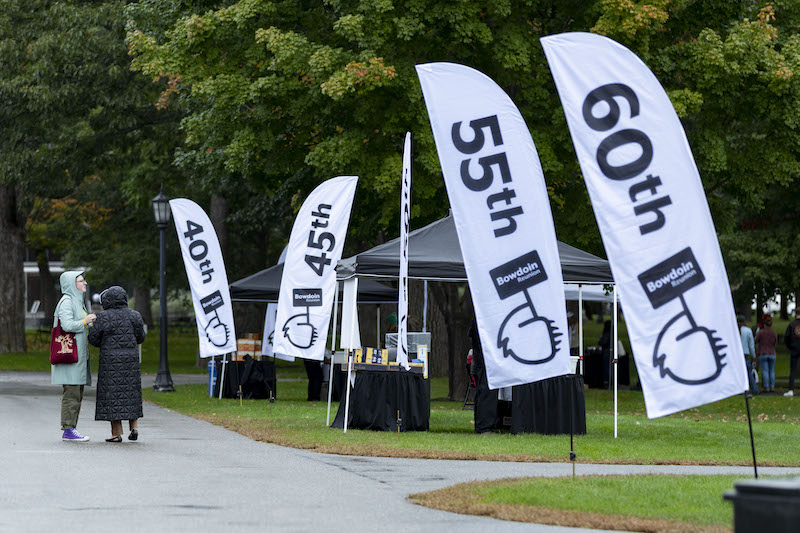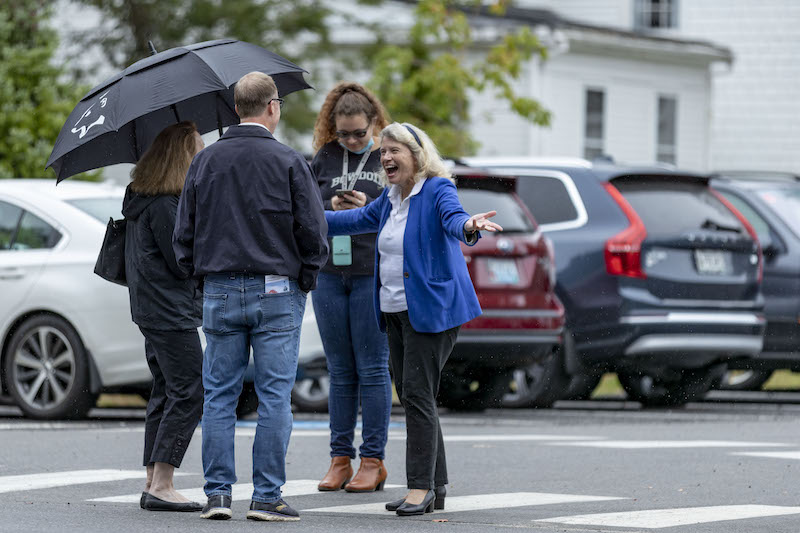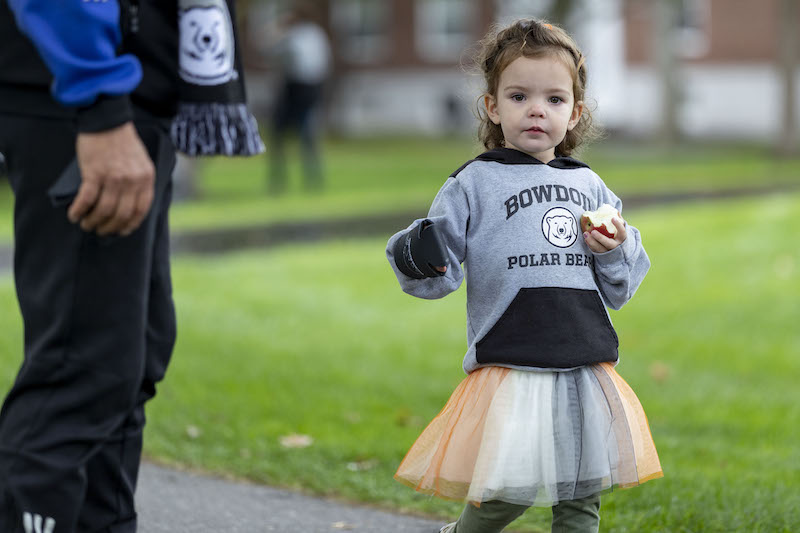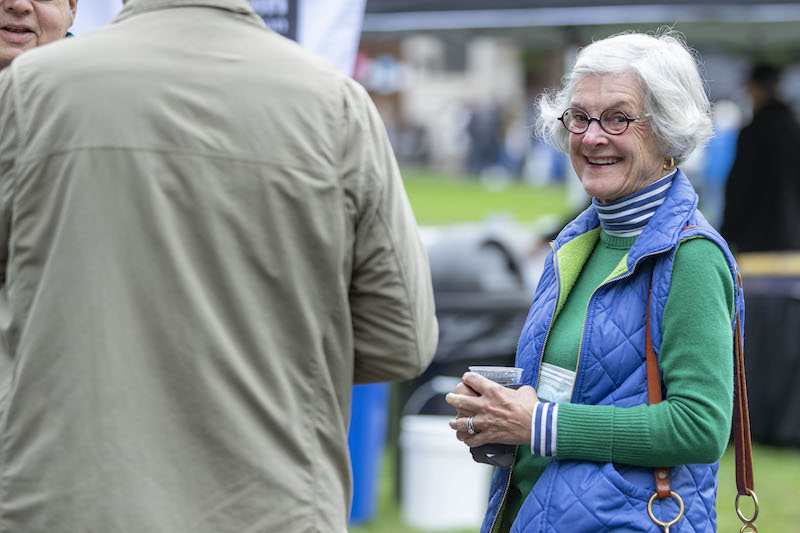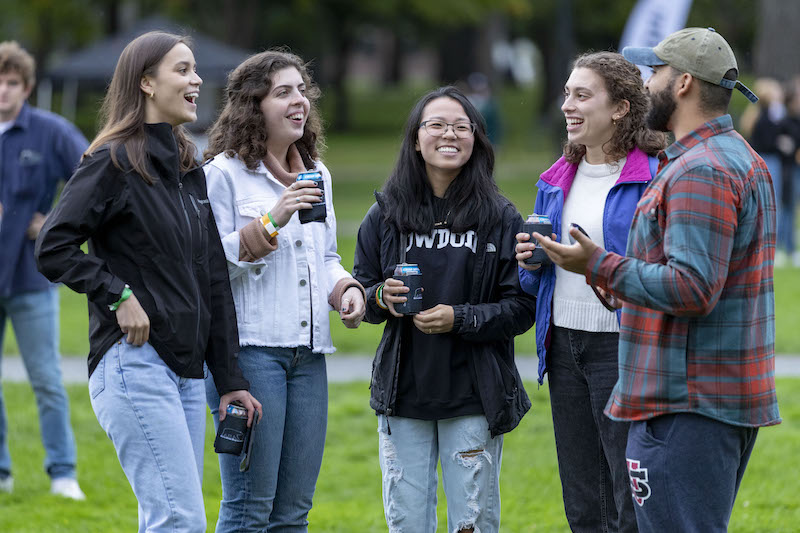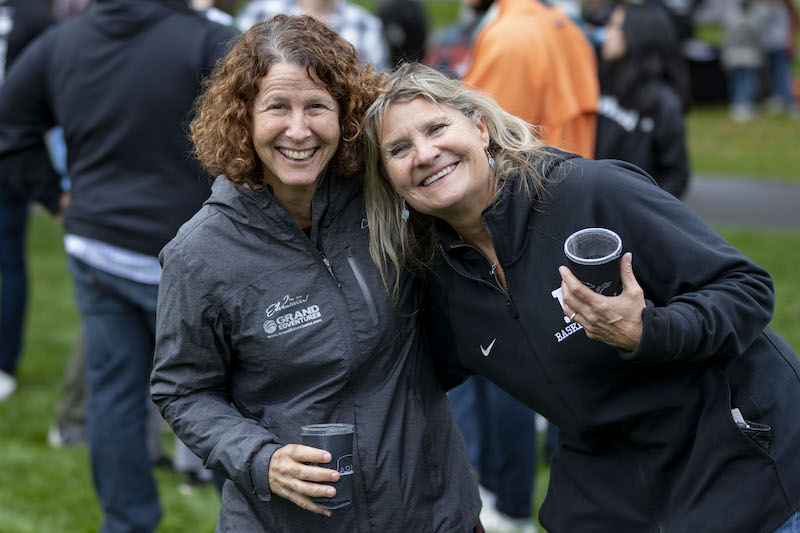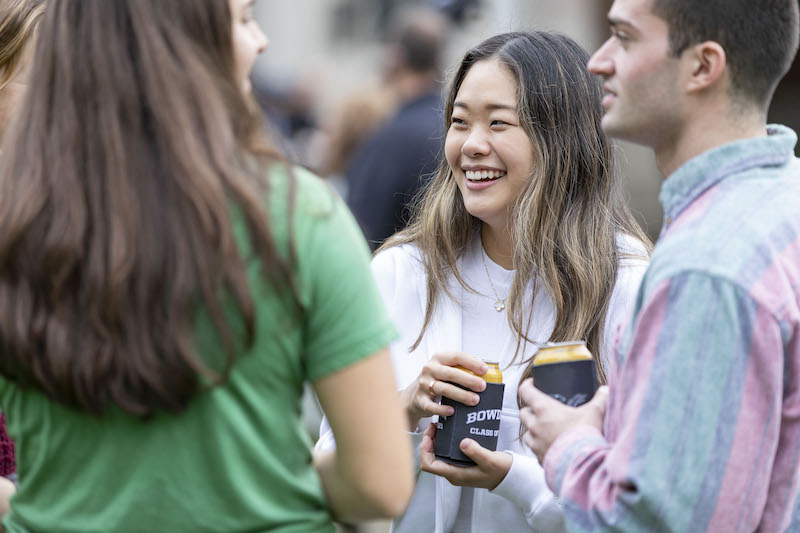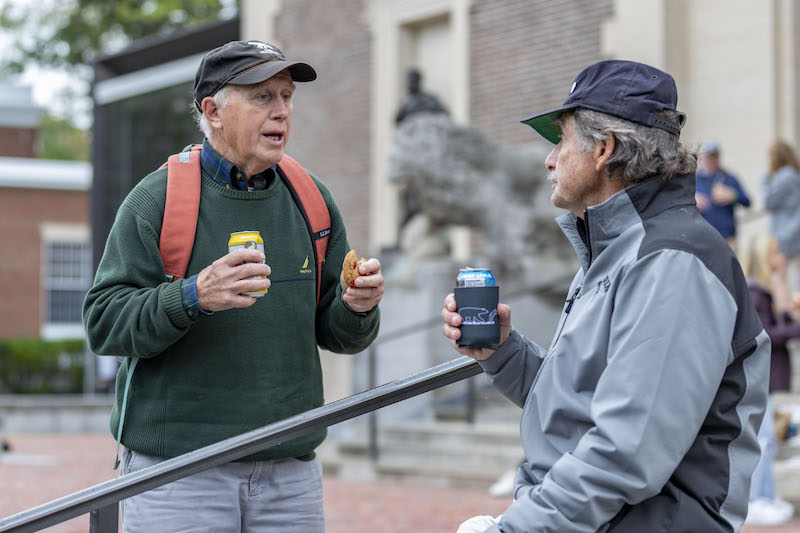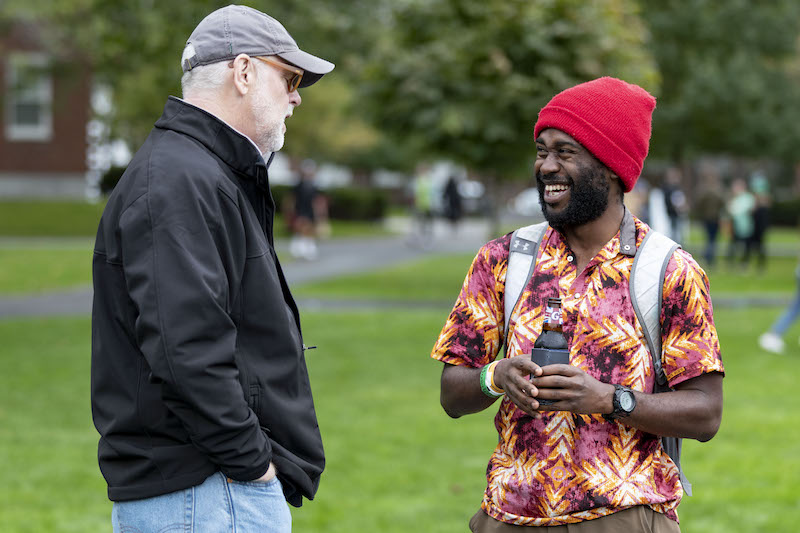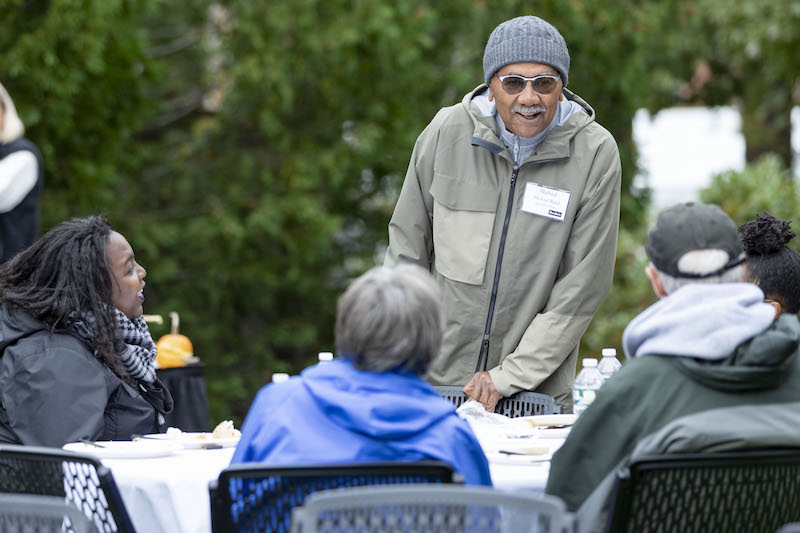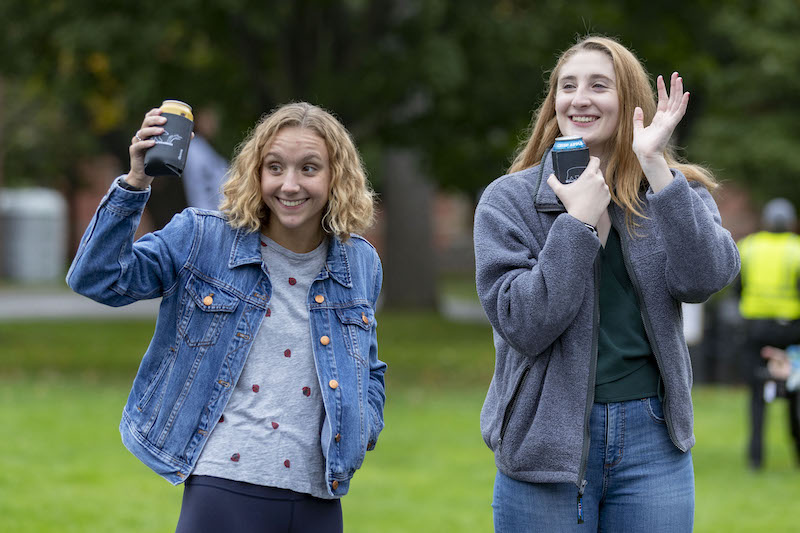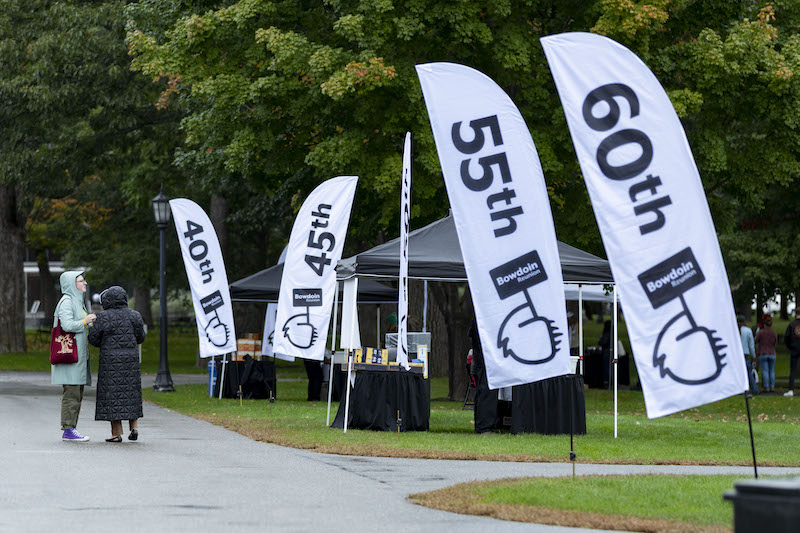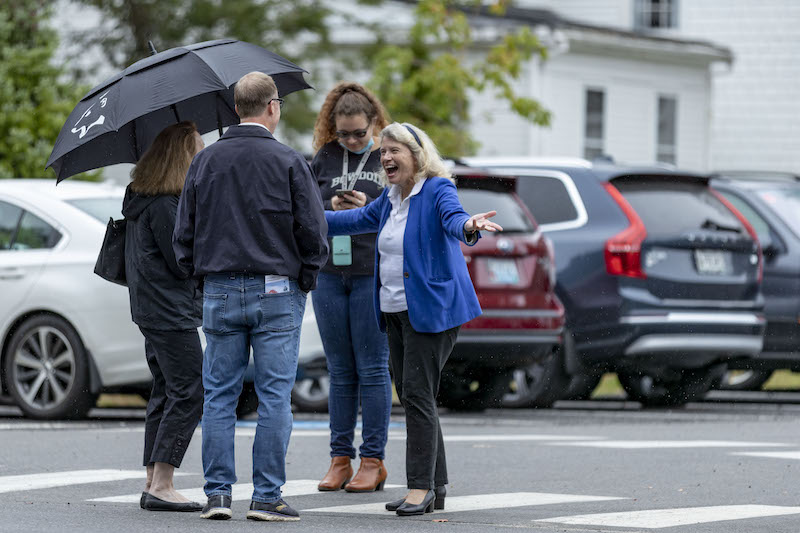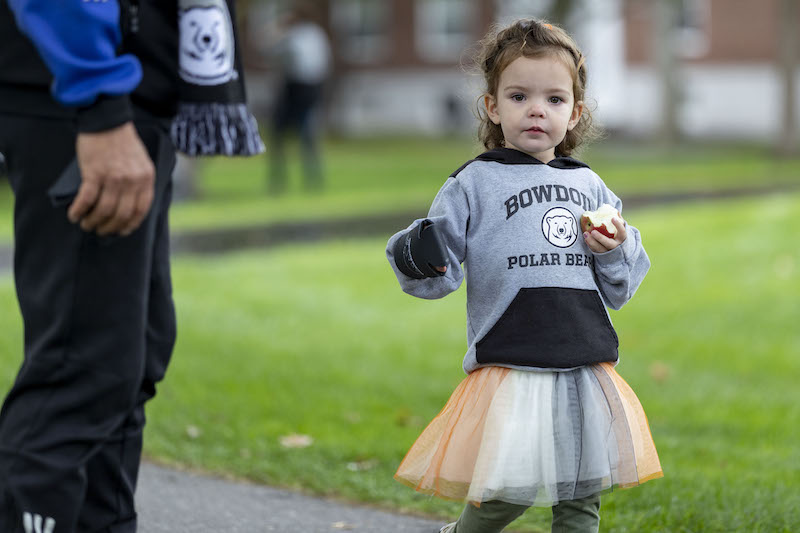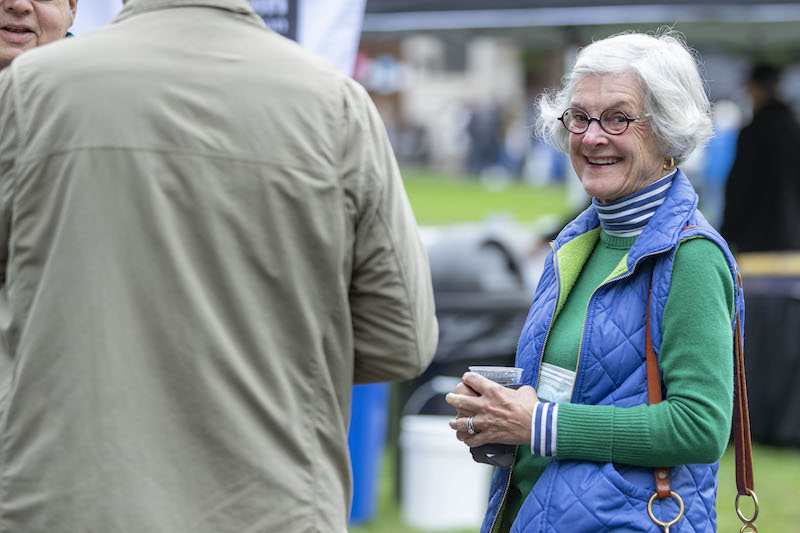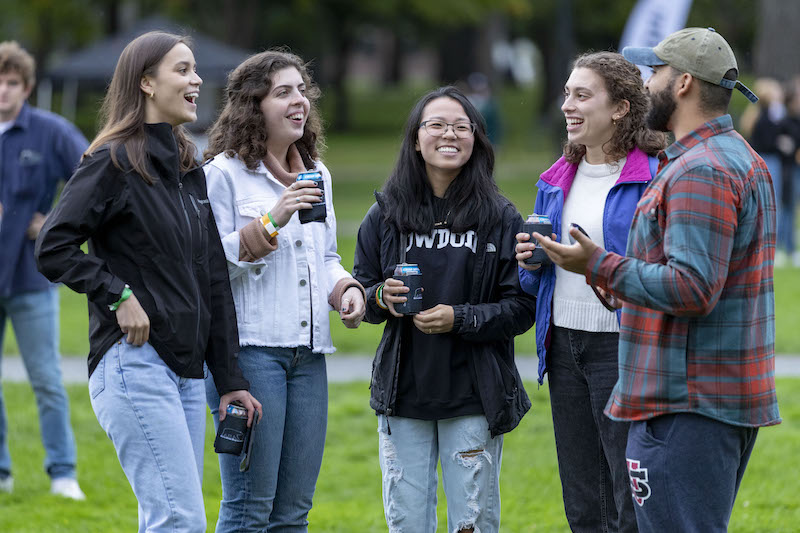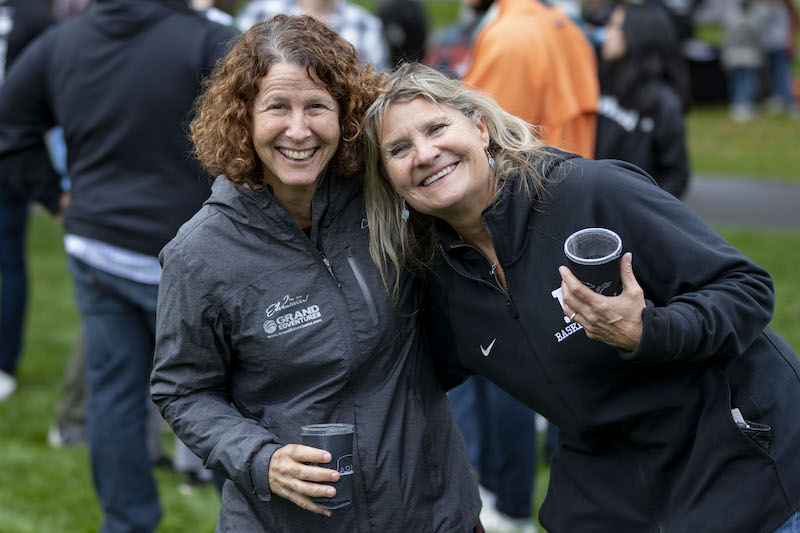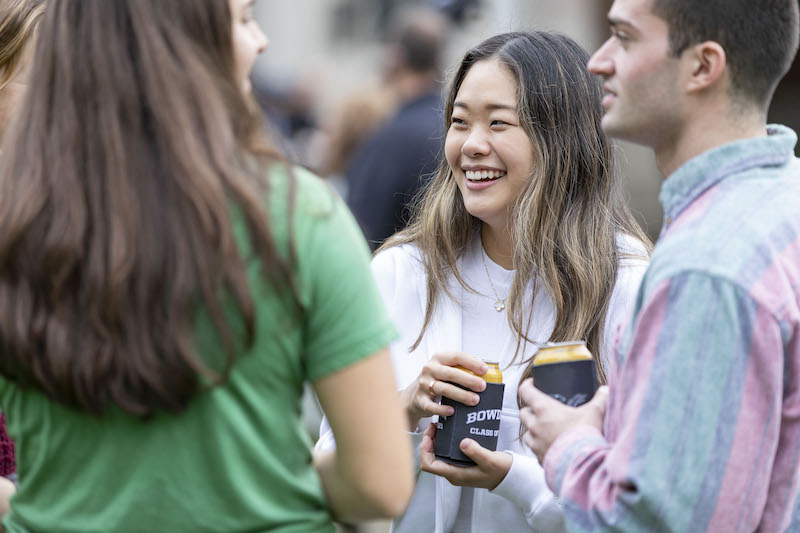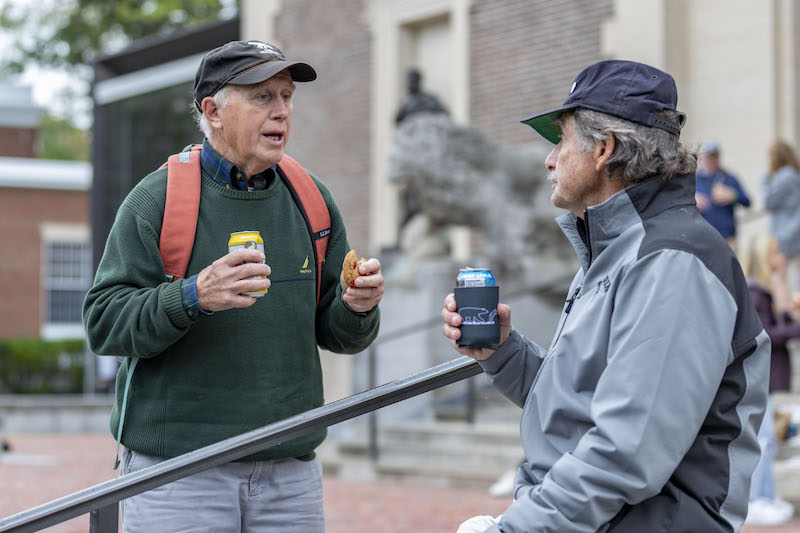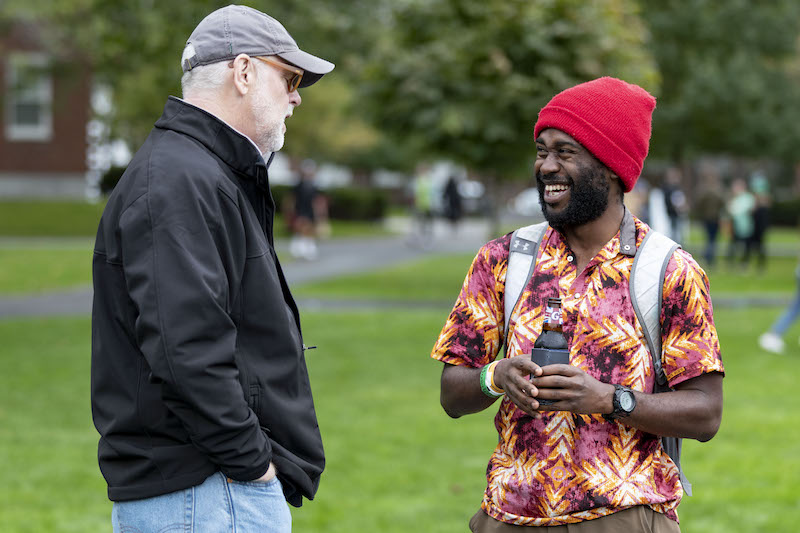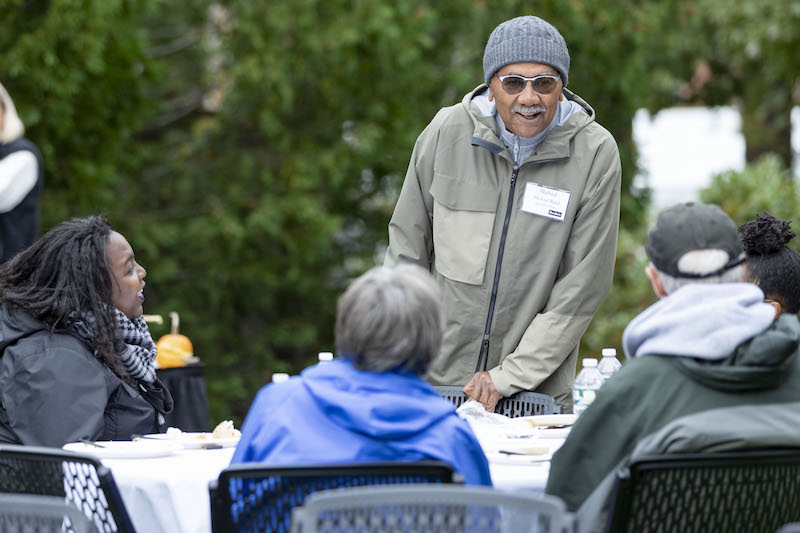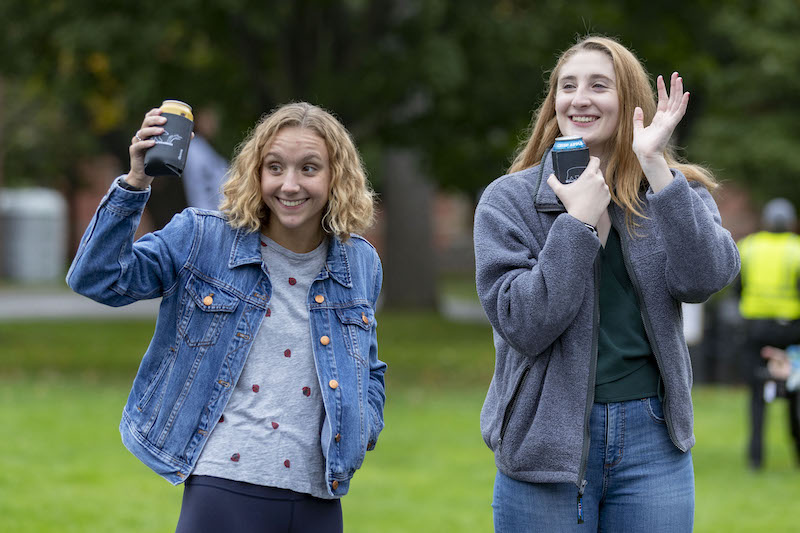 To keep everyone safe, all events were held outside or virtually, regardless of weather. People braced themselves against the mostly mild but still crisp fall weather with toasty jackets and Bowdoin sweatshirts. (And a few warm hugs.)
Guests were also asked to validate their vaccination status on a smartphone app or to bring other proof of vaccination. And they were encouraged to take a COVID-19 test before traveling to campus.
Photos by Andrew Estey