Published October 26, 2021 by Jane Godiner '23
Breathe In, Breathe Out: Students Find a Study Break in College Wellness Offerings
During the week leading up to midterms, both students and administrators began populating the College event calendar with wellness activities and clinics—ranging from confidential, group discussions about body image and food freedom to yoga classes and clinics on "radical self-acceptance."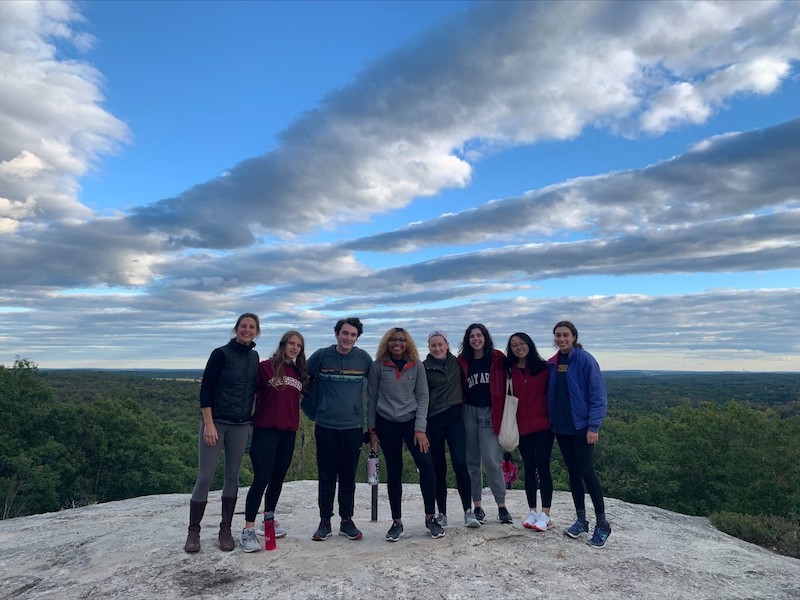 David Yang '22, one of the leaders of Bowdoin's student-run Mindfulness Over Matter club, said he appreciates how much the College is emphasizing wellness these days. "I really like the direction that Bowdoin is going," he said. "I think it helps us to have a richer experience in college and in life."
Yang was one of many attendees at a recent, regularly occurring Reiki clinic on campus. The clinic offers students the opportunity to work with professional practitioners and to learn more about the Japanese healing and energy-restoration practice.
"Reiki is just a nice break from the day—it's so relaxing," said Bojana Drca '24, who also frequently attends the clinic. "I especially love just sitting outside in nature and not doing anything else but reconnecting."
Assistant Director of Bowdoin Wellness Services Kate Nicholson, who has practiced Reiki herself for over twelve years, serves as both clinic organizer and practitioner.
"The vast majority of our students have never tried any of these things before, and they don't even really know what Reiki is a lot of times," she said, "and, yet, these are not inhibiting factors."
"They are very willing and open and genuinely curious to explore different ways to support themselves," she continued, "and I think that is just one of the primary ingredients of health: being really curious about our own health and well-being and not just waiting for someone else to figure it out for us."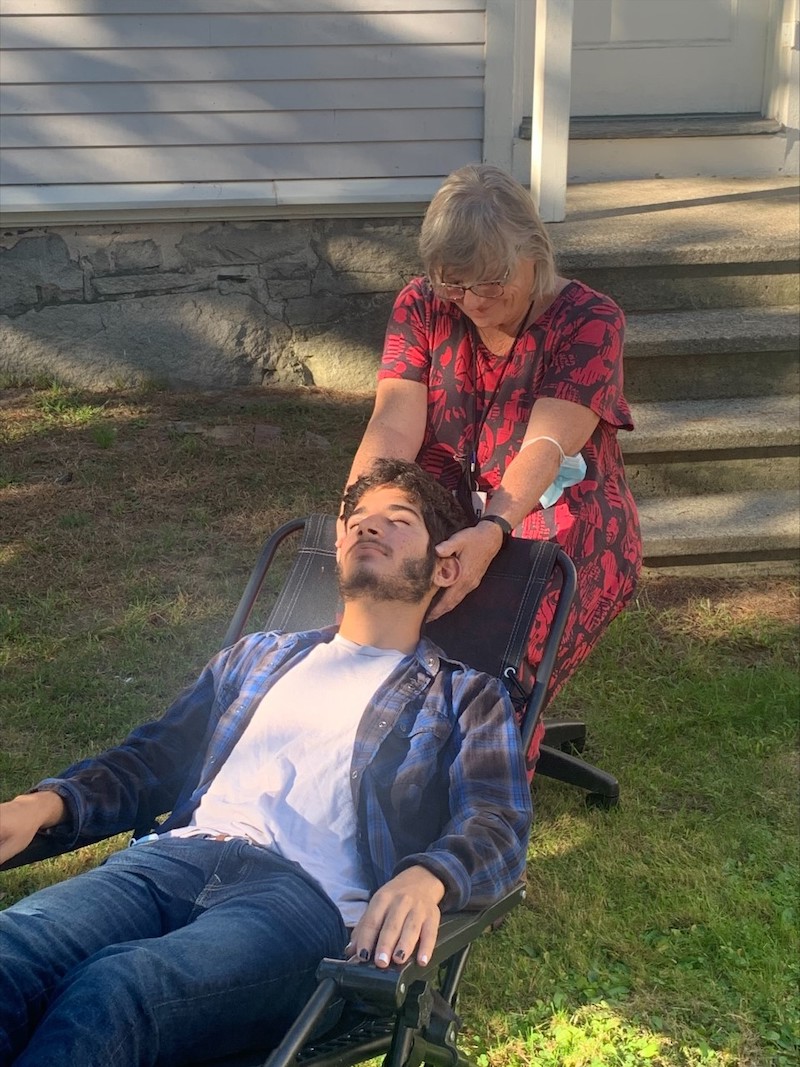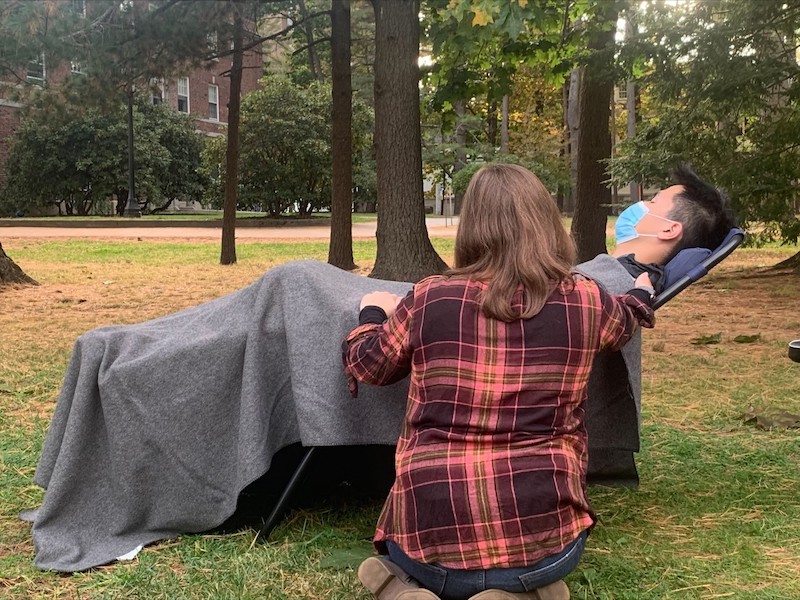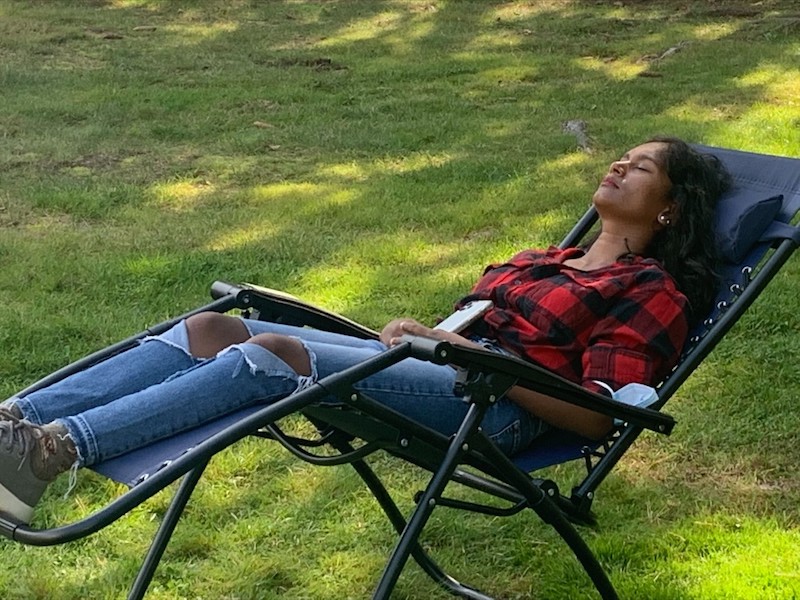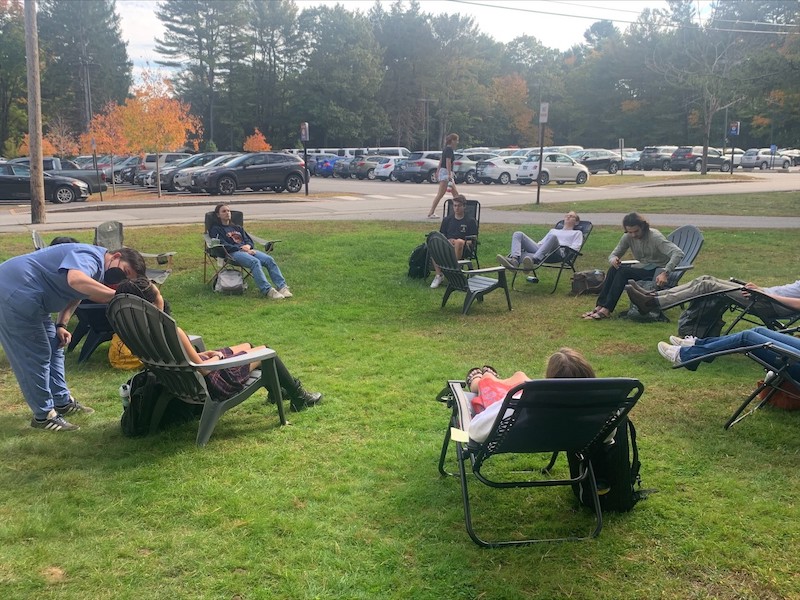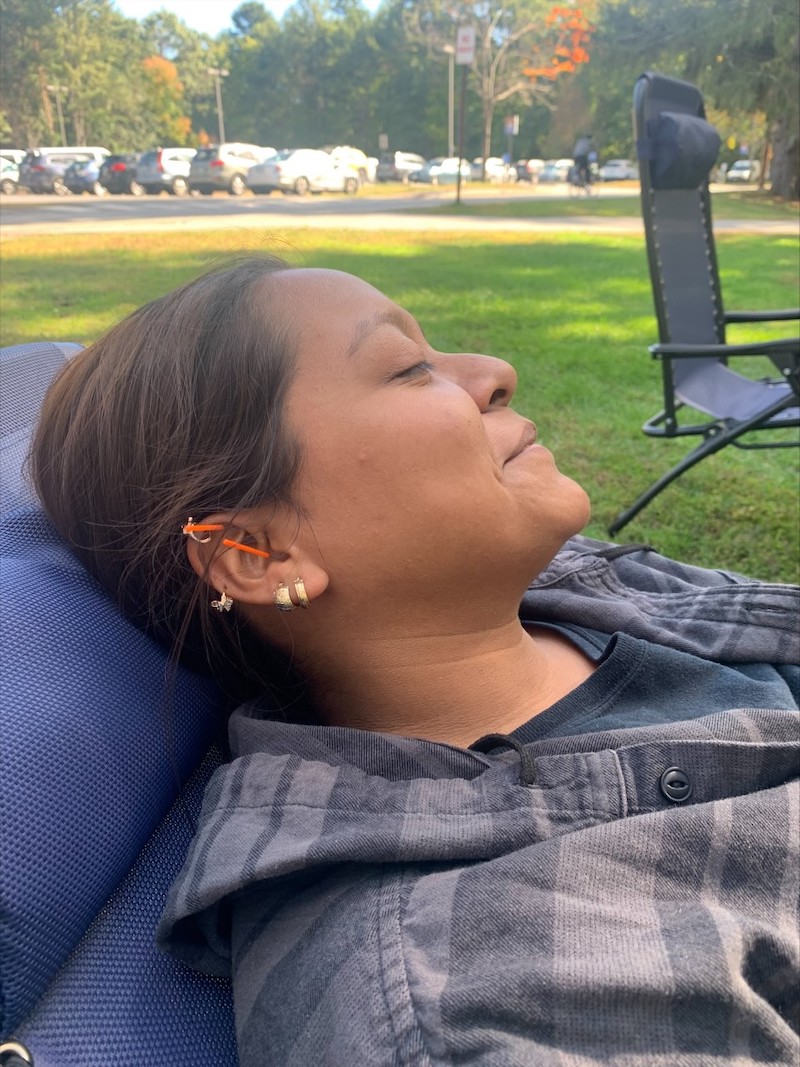 Students such as Olivia Groell '22, who leads the Bowdoin Chapter of Active Minds, a national wellness nonprofit, have not only valued Nicholson's support, but also the opportunity to practice mindfulness alongside of her. 
"I feel like [Nicholson] is a very important person to have on campus," Groell said. "She is a figurehead for wellness and taking care of yourself, and I think that that gets lost in an intense environment."
Jacey Song '23, a leader of Mindfulness Over Matter and an attendee of another regular "Wellness Wednesday" clinics, this one on acupuncture, said she shares Groell's appreciation.
"I think [Nicholson] is doing a great job of trying to include as many wellness programs as possible," she said. "It's just good to have these outlets."
View this post on Instagram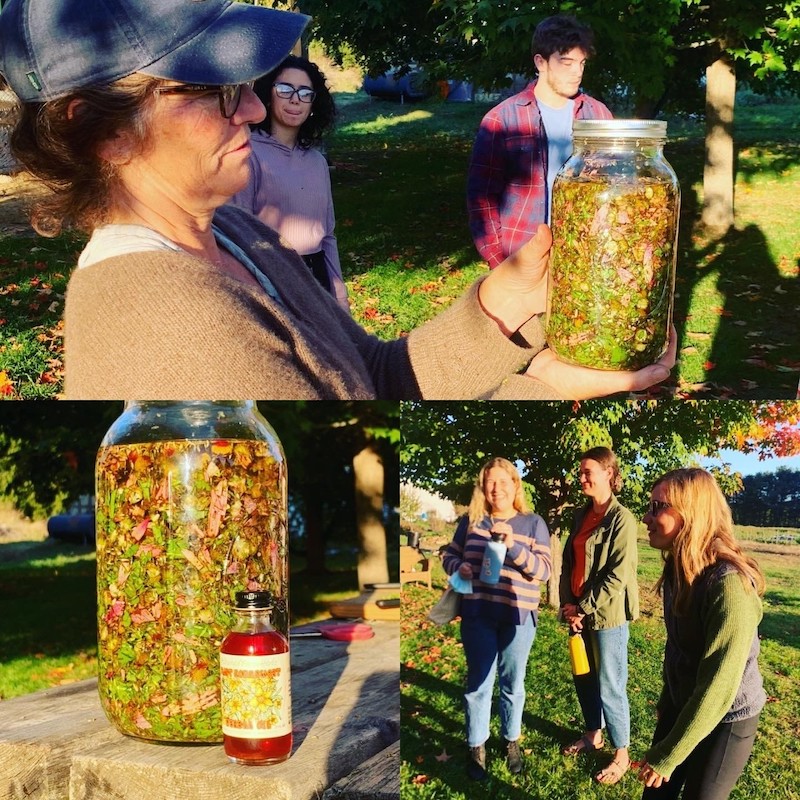 Aside from attending the acupuncture clinic, Ahmed Albayaty '25 said he practices mindfulness on his own outside, reinforcing the important connection for him between wellness and the outdoors.
"I really enjoy nature, and I really love looking at animals and plants and just seeing how things interact with one another," he said. "I feel like, sometimes, everyone needs a bit of solitude, and having a trail right behind school is a wonderful opportunity for that kind of thing."
To encourage students to get outside, Bowdoin implements lots of guided outdoor programming, from Outing Club trips to workshops, such as a recent introduction to medicinal herbs course at Brunswick's Milkweed Farm.
"Especially given the time of the pandemic, it's important to practice really learning how to care for yourself and how to take agency over your own health," said Lucretia Woodruff, who facilitated the course. "My belief and my experience is that nature has so much to offer us, especially in the way of healing."
Michael Woodruff, Lucretia Woodruff's husband and the director of the Bowdoin Outing Club, said he hopes that wellness programming will inspire students to engage with the outdoors on their own terms—whether in a program or independently.
"I think being outdoors and doing outdoor activities are incredibly positive, even if it's just going outside and sitting under a tree on the Quad on a beautiful fall afternoon or taking a walk out in the Commons, or going on a bike ride, or going on an Outing Club trip," Woodruff says. "All of those activities are a net positive and a huge gain."
As more students take advantage of campus wellness programs, Nicholson reflected on the College's progress prioritizing mental health on campus. "The arc has been really cool, and I think the student response is totally here and ready," she said. "But that's twenty years in the making."