Published September 15, 2021 by Shi Thompson '24
"What Does Latinx Heritage Month Mean to You?"
As students begin to get into the full swing of being back on campus and in classes, the celebrations have begun.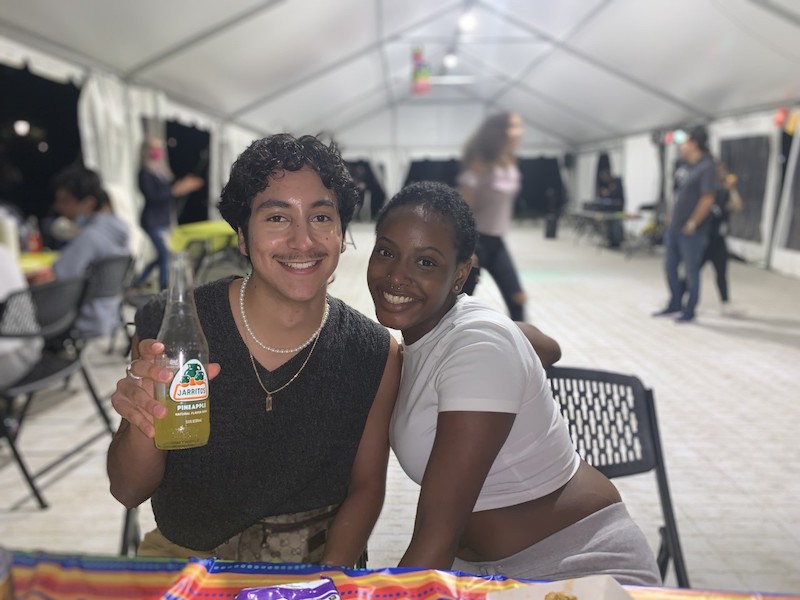 With Latinx Heritage Month and Beyond starting Wednesday, September 15, Bowdoin's Latin American Student Organization (LASO) helped throw a kickoff party the weekend before to bring students together.
The kickoff, which was also supported by the Center for Multicultural Student Life and Student Activities, showcased Colombian and Mexican food trucks, a live DJ, yard games, and traditional snacks (e.g., takis and jarritos).
Amid the festivities, a student reporter for Bowdoin's communications office decided to ask some attendees to reflect on what the annual Latinx Heritage Month (LHM) means to them.
LASO president Daniela Quezada '22 replied that, for her, the month represents "trying to make ourselves [Latinx students] visible. I just want people to actually acknowledge us, and, yes, our food is good, but we are so much more than that."
Quezada has served on the LASO board throughout her time at Bowdoin; this is her first year as president. She said her goal for LASO is to create a welcoming space where students can be themselves. "Although we are not exclusive to just Latinx students, a big part of our mission is to make sure we have a safe and comfortable space, a space that feels like home, to be true to ourselves," she said. 
Tiffany Ambriz-Duran '24 also answered the question about what LHM signifies to her. "There is a saying in Spanish, Ni de aquí, ni de allá—I'm from neither here nor there. As a Mexican American, my identity means a lot to me, and I love to see the representation of my people here. And I want to see all the other Hispanic cultures represented and celebrated because we are all different and deserve to be recognized."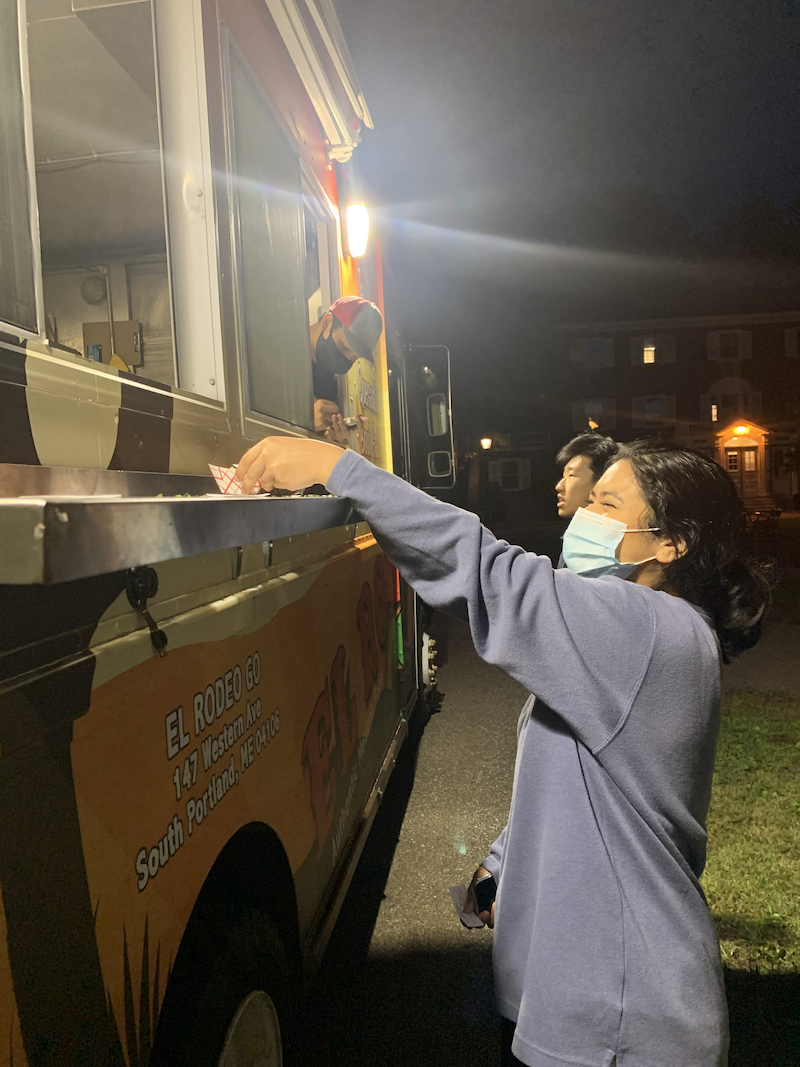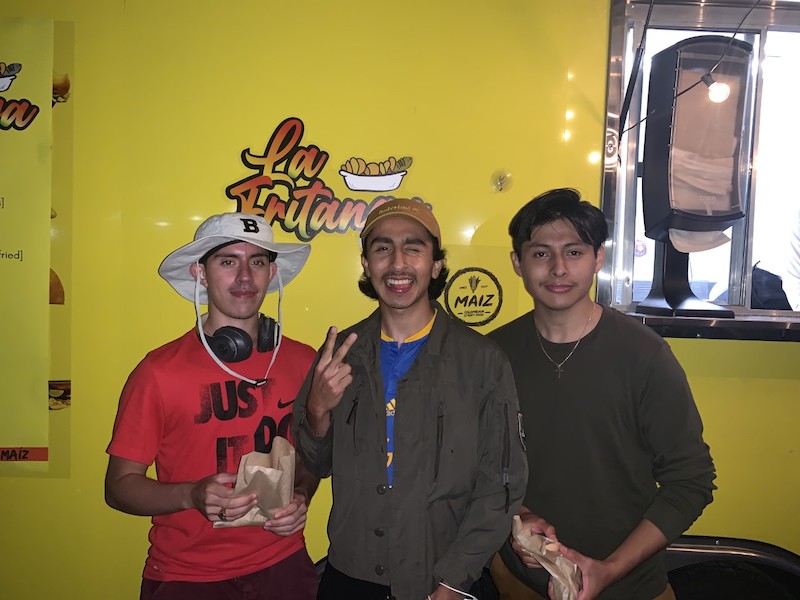 Other LASO students expressed the need to continue pushing for the representation of their cultures and identities at the College. In 2020–2021, according to the Common Data Set, 10.6 percent of students were identified as Hispanic or Latino, according to the federal race/ethnic classification.
"As a first-generation Mexican immigrant, my identity is central to my life and a lot of what I do at Bowdoin is centered around that," said Francisco Adame Perez '24. 
While he loves to celebrate and share his culture, Adame Perez said he also wants to lift up the immigrant communities on Bowdoin's campus and around the world. "I am studying international government to educate myself but to also better the immigrant community and to help provide similar opportunities to others like the ones that I have had," he said. "It is important that I can give back to my community because everyone deserves to have the opportunity to have an education and build a life."
LASO's goal, he added, is to "represent marginalized communities within Latin America, whether that means having more representation in terms of Afro-Latinx groups and small Latin countries that are often overlooked. Hopefully we can continue to bring people together and continue creating safe spaces for Latinx students to be proud of their culture. This is just the beginning. There is a lot more to come and look forward to."
The next Latinx Heritage Month is Thursday, September 16, with a talk and audiovisual presentation by Afrodiasporic film director, actor, performance artist, and activist Jhon Narvaez.