Published September 23, 2021 by Bowdoin News
Michael Cato to Receive DEI Leadership Award
Michael Cato, senior vice president and chief information officer, has been selected to receive the 2021 EDUCAUSE DEI Leadership Award recognizing individuals whose work has had a significant impact in the advancement of diversity, equity, and inclusion in the greater community.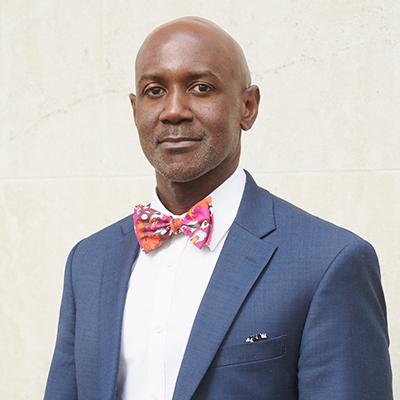 Cato has contributed to DEI initiatives in academia since he began his career in higher education more than twenty years ago.

In his first role in 2001 at UNC Chapel Hill, he provided IT services for the Partnership for Minority Advancement in the Biomolecular Sciences, and used his relationship-building skills to foster connections between the university and high school science programs in underserved communities and historically minority-serving institutions across the state.
He carried those approaches with him throughout his career, building partnerships across institutions and associations to highlight and pursue goals of greater representation and engagement.

At UNC Charlotte, Cato actively engaged in these issues from each of his successive roles, bringing issues of the representation and engagement in hiring and promotion, from student employees, to administrative positions, to senior IT roles. 
Since becoming a CIO in 2013, Cato has continued and expanded these practices, engaging in this work across organizations.

After being introduced to the work of University of Michigan Professor Scott Page in his book, The Diversity Bonus, Cato developed a specific focus of making a strategic case for DEI—that more diverse teams working in inclusive environments are better at solving complex problems.

He has engaged in this work through committees and working groups across all of the institutions for which he has served.

Cato has been active with EDUCAUSE, a nonprofit association whose mission is to advance higher education through the use of information technology, since 2006, becoming a Leading Change Institute Fellow, served on the faculty for the EDUCAUSE Institute Program, and, in 2016, as director of the Management Institute.

Cato is also the founder of the Next Leadership Fellowship Program and is creating a network of opportunities and advocacy to support professionals from Black, indigenous, and people of color (BIPOC) communities who are pursuing senior leadership roles in higher education IT.
Cato will be presented the award at EDUCAUSE's annual conference next month in Philadelphia.