Managing the Stage—and Other Things
Published by Tom Porter
"Stage management is really hard," said Julia Jennings. "You have to be really on top of things and know the language different people use." 
The Bowdoin junior enjoyed a deep dive into the world of theater over the summer, thanks to a funded internship sponsored by the Office of Career Exploration and Development (CXD).
Jennings, who is pursuing a double major in theater and gender, sexuality, and women's studies and a minor in English, spent most of her summer at the Theater at Monmouth, a professional repertory company in a historic building in rural Maine, renowned for its Shakespearean tradition. "I'm stage managing one show and assistant stage managing three more," said Jennings, as she prepared for the final run of performances in mid-August.
The play she stage managed is called Aesop's Guide to Friendship, a children's show inspired by Aesop's Fables and written by Dawn McAndrew (who, as well as being the theater's producing artistic director, is married to Jim Alexander, assistant technical director at Bowdoin's theater and dance department). Working from her control desk in the auditorium, front of house, Jennings' responsibilities as stage manager include calling the light and sound cues, running the rehearsal room, and generally overseeing the technical progress of the play.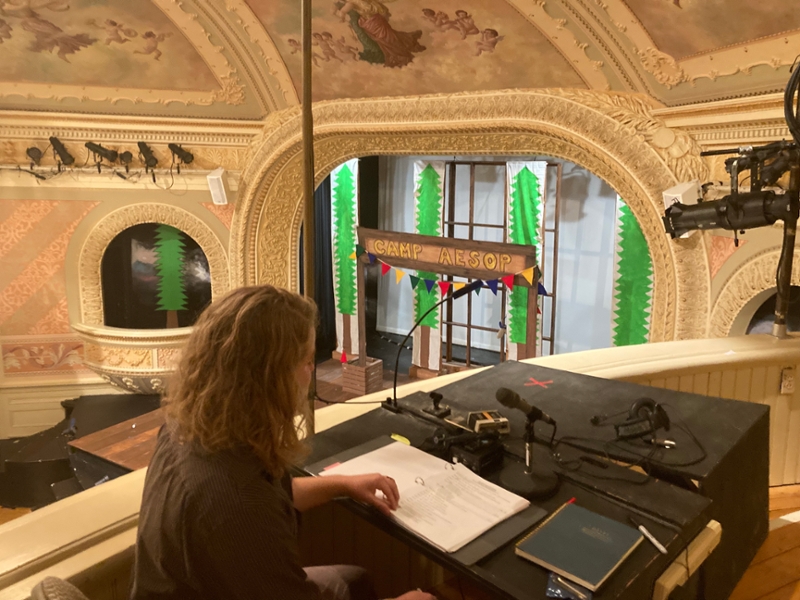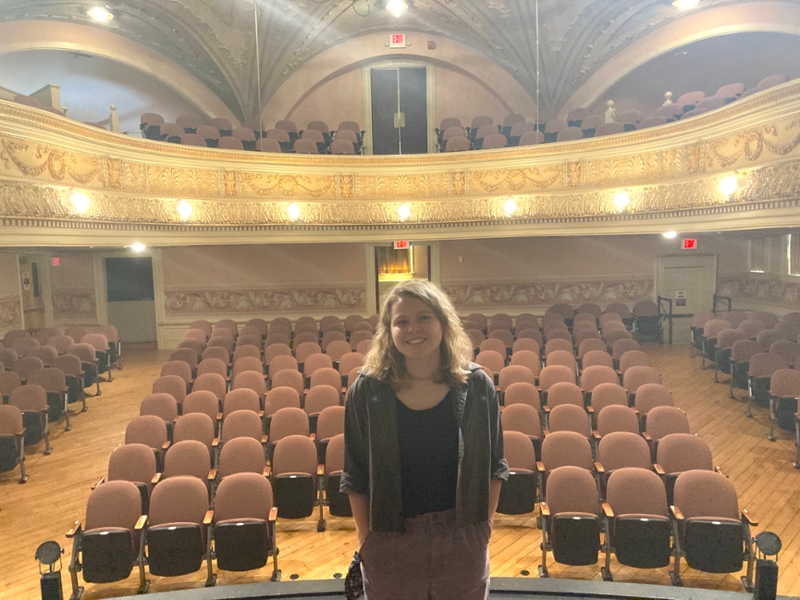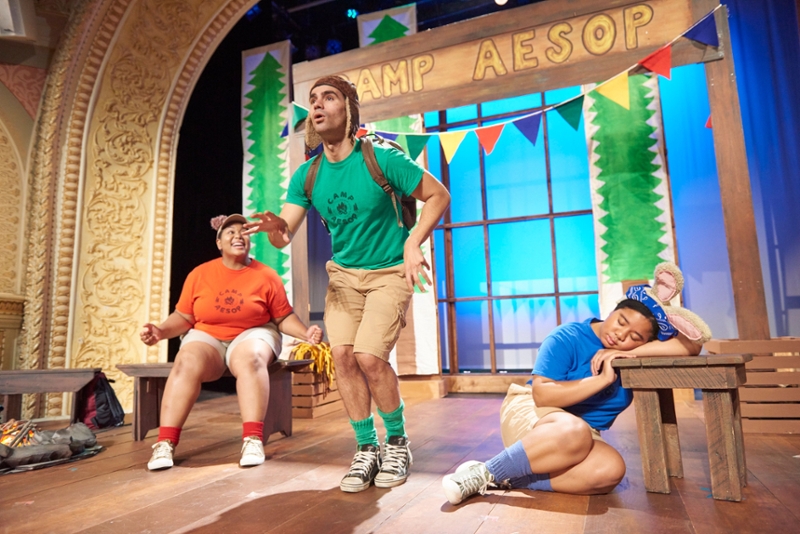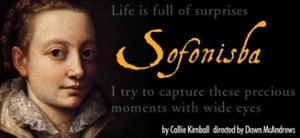 Another play featured in the Theater at Monmouth's summer program was Sofonisba, by Callie Kimball, who, as well as being a noted playwright, is also the academic administrator for Bowdoin's department of theater and dance. The play is inspired by the life of Sofonisba Anguissola, a painter of the late Renaissance and one of the first widely known female artists. 
This was her first time working with professional actors and crew, and Jennings feels extremely fortunate to have secured this internship, given the turmoil and uncertainty that has plagued the world of theater and live performance since the COVID-19 pandemic began last year. "It's been interesting to see the theater come back to life as we, hopefully, emerge from the pandemic. Most of the people I've been working with had been out of work for at least fifteen months, so everyone's been really excited to be back in a working theater," Jennings said.
The experience has fueled her desire to pursue a master of fine arts degree after Bowdoin. "I'm interesting in developing my playwriting skills, but this summer has also shown me how fun and rewarding it is to be involved in a live production, so I'm also looking at directing."
Jennings was among the more than ninety students who secured funding through the Office of Career Exploration and Development (CXD), enabling them to pursue internships or career-related projects of their choice over the summer by providing them with a generous stipend to live on. 
If you want to learn more about what Bowdoin student interns got up to over the summer, check out the CXD Summer Funded Internship Poster Exhibition: Morrell Lounge, Smith Union, Monday, September 13, 3:30–5:00 p.m.