Published September 16, 2021 by Bowdoin News
Maine Rep. Morgan Rielly '18 Receives State Service Leadership Award
Morgan Rielly '18, a member of the Maine House of Representatives, was honored with the 2021 State Service Leadership Award from America's Service Commissions (ASC) at a virtual award ceremony held September 14, 2021.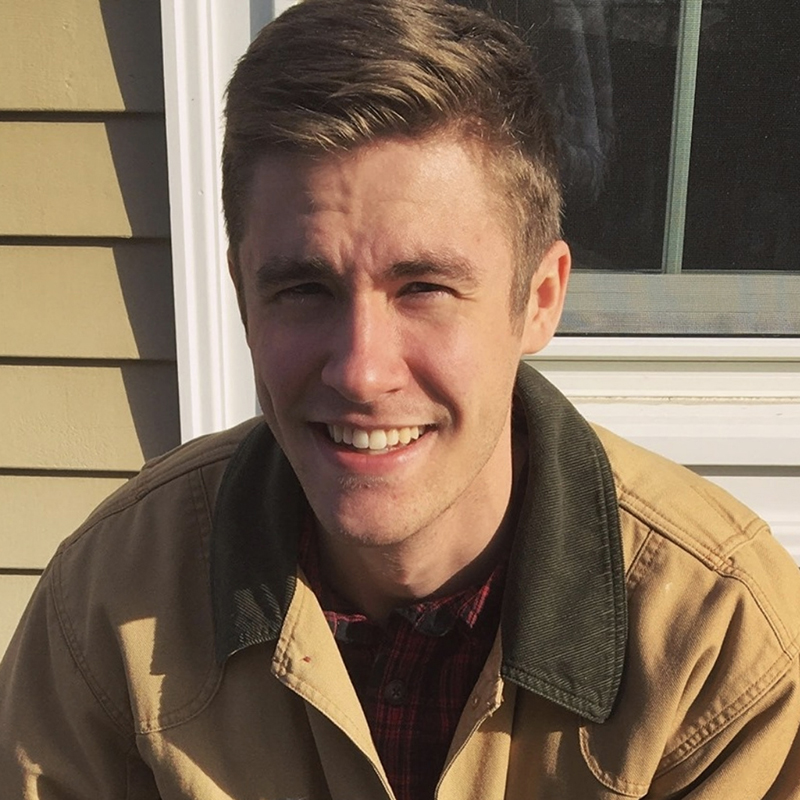 Launched in 1997 by a group of state service commissioners and executive directors, ASC is a nonpartisan, nonprofit organization whose mission is to lead and elevate service as a strategy to build community in solving local challenges.
Each year, the ASC Innovation and Leadership Awards recognize the leadership and accomplishments of state service commissions and their commissioners, staff, programs, and legislative champions from across the United States and its territories.

Honorees were selected through a competitive national process.
"It's an honor to recognize Representative Morgan J. Rielly for his innovative efforts, collaborative spirit, and inspiring determination to improve communities through service and volunteerism in Maine," said Kaira Esgate, CEO of America's Service Commissions.

"We are grateful for his tireless work to meet the challenges of the past year by advancing AmeriCorps and service statewide and we are excited to see what else Representative Rielly will accomplish for Westbrook, the State of Maine, and the country."
In his first term and as the youngest Democratic member of the Legislature, Rielly began work on a modern version of the Civilian Conservation Corps and introduced a bill, passed unanimously in both chambers, to establish the Maine Climate Corps. 
At the same time, Rielly supported the creation of Maine Service Fellows, an initiative to expand service in Maine beyond AmeriCorps.
"As the youngest member of Maine's House Democratic Caucus, I fought to get both the Maine Service Fellows and Maine Climate Corps passed because I know that there is a generation of young Mainers who are ready to serve, to meet this moment and this decade," said Rielly.
"They just need the chance. Expanding service programming here in the state to give Mainers more opportunities to serve the common good, defines my work as a legislator and was one of the reasons I decided to run in 2020." 
Rieilly says the Maine Service Fellows program fills a crucial gap in service infrastructure in Maine by placing recent college graduates in rural and underserved communities across the state to help with critical COVID-19 economic relief projects along with ongoing pre-pandemic issues relating to public health, housing, and workforce development. 
He says the Maine Climate Corps is an intergenerational corps that will work to mitigate the effects of the climate crisis, adding that members will also work to maintain the health of our lands, resources, and community members.
Rielly, who is representing Westbrook, his hometown, is a member of the Legislature's Veterans and Legal Affairs Committee.

While in high school, Rielly served two years on the Westbrook City Council. 
At Bowdoin, where he double-majored in religion and government, he received a fellowship to work for a non-governmental organization assisting Syrian and Iraqi refugees in Amman, Jordan. 
In 2014, Rielly published his first book, Neighborhood Heroes: Life Lessons from Maine's Greatest Generation, which featured interviews with Maine veterans of World War II.
A second book profiling more than twenty Maine immigrants is forthcoming.