Chloe Qian, a Numbers and People Person, Oversees Bowdoin's First Comprehensive Race Survey
By Rebecca Goldfine
Over the next two years, Bowdoin analyst Chloe Qian will administer a survey for students, staff, and faculty members about the College's current racial climate. Results from the data will help Bowdoin strengthen equity and inclusion on campus.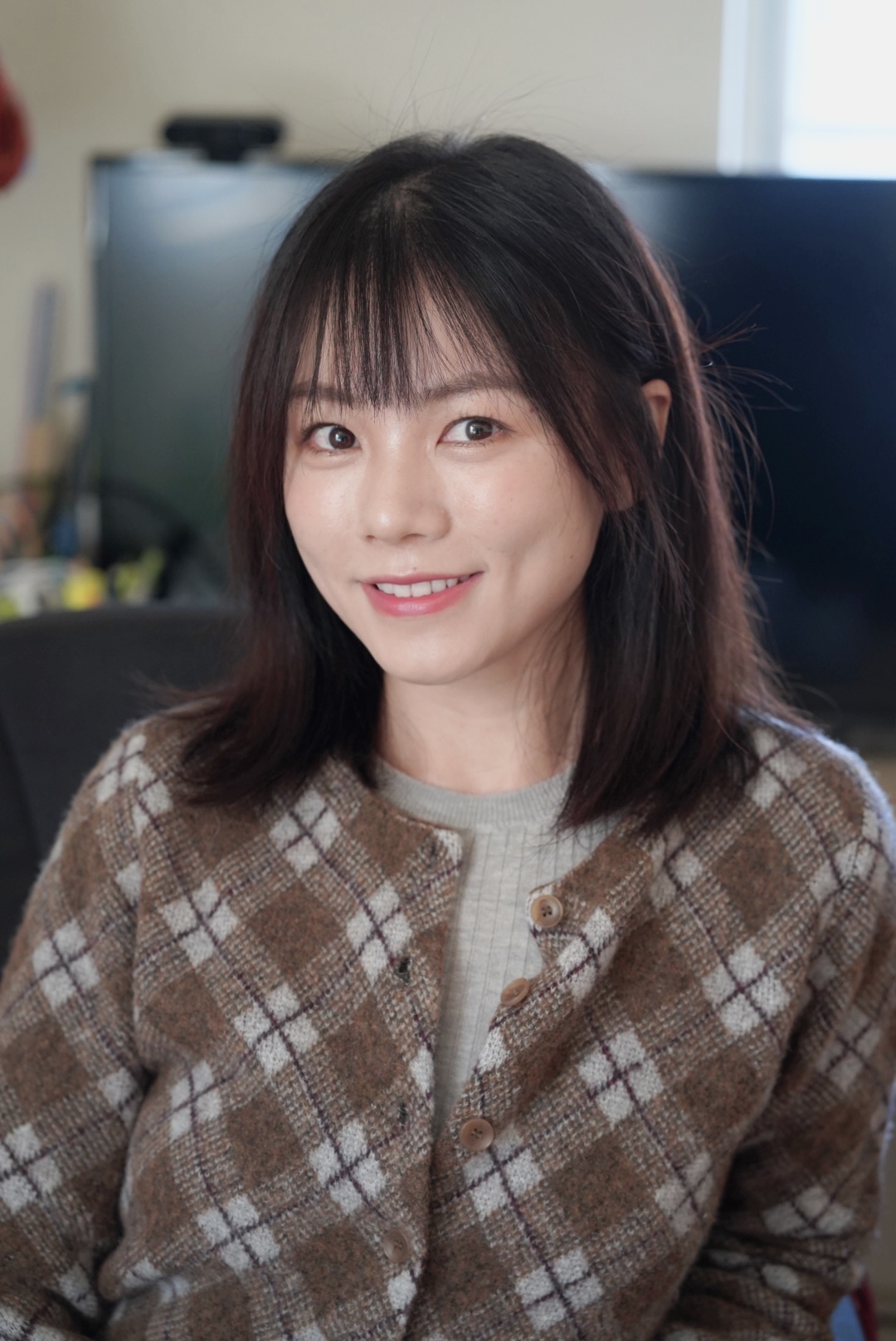 The survey instrument was created by researchers at the University of Southern California's Race and Equity Center. The tool, the National Assessment of Collegiate Campus Climate, is used by colleges and universities across the country, including many of Bowdoin's peer colleges.
Qian, who manages institutional surveys for Bowdoin's Institutional Research, Analytics, and Consulting office (IRAC), said the assessment "is the most comprehensive racial climate survey Bowdoin has ever committed to."
Phase one, which will be rolled out between October 19 and November 16, is directed at students. Qian hopes that 100 percent of the student body will take the voluntary, anonymous questionnaire, which takes roughly fifteen minutes to complete.
"The goal of the survey is to find out how each individual student feels," she said. The multiple-choice questions will includes ones asking how students engage with peers and professors of different races, and the extent they think Bowdoin cares about their own race. It'll cover racial stress, impacts of external environments, racial learning and literacy, and other topics.
Benje Douglas, Bowdoin's associate vice president for inclusion and diversity, said the aim of the survey is to gain concrete information and insight into the complex issue of race here, which can then drive concrete actions by the College.
"We're an institution of higher education; we're data-focused," he said. "And this is one way to get important data that will allow us to capture a lot of different stories and lived experiences people have shared one-on-one, in private. This will allow us to get a much larger snapshot of the campus community."
The survey will give participants a chance to report on how current diversity and inclusion programs at Bowdoin are working, and provide inspiration and ideas for future programs. "We need to know that what we're doing is having the impact we want it to have, and we want to hear from people on what we can do better," Douglas said.
Next year, the survey will be extended to staff and faculty. After the data has been analyzed, results will be shared with the community.
"We want to get a baseline of where we are," Qian said. "And whatever issues that come up we want to bring up for broader discussion, with possible town hall meetings with members of the college. We want people to know what is going on." 
The incentive to take the survey, Qian continued, is that people's answers will carry weight. "So students know if they provide their input, they can make an impact," she said. "Their responses matter."
Douglas said including staff and faculty is also critical, beyond ensuring they're having an equitable experience at Bowdoin as well. Though "Bowdoin is student-focused, students don't come here just to hang out with each other, they come here to interact with faculty and be supported by staff," he said. "Students can't do all the work, and we just lead them to it. We have to train, support, and educate ourselves to match them."
"A lot of peer colleges are doing this survey," Qian said, "and we want to know what is happening at Bowdoin and how Bowdoin compares with peer colleges. If Bowdoin, compared to other schools, is falling behind with experiences of Black students, for example, we want to target those students to make sure we're giving them a more equitable experience."
Chloe Qian started at Bowdoin last January, attracted by the chance to return to Maine with her husband and toddler. After finishing an undergraduate degree in international journalism and communications at Beijing Foreign Studies University, she traveled to Maine in 2010 to study for a master's degree in communications at the University of Maine in Orono. She left the state to earn a PhD in sociology at Michigan State University, where her research was focused on food security and food justice across racial and ethnic groups.
"Probably midway through my PhD program, I decided I didn't want to heavily focus on theories at the expense of empirical work. It's all about balance," she said. "When I saw this posting from Bowdoin, I said, 'This is perfect. I can use my data analysis and my sociological background, and I get to stay in education."
One of the reasons she says she loves her Bowdoin job is that while she can bury herself in data, the data is, in the end, about people and generated by people, so she regularly gets to interact with students, staff, and faculty across the College.  
Tina Finneran, who works with Qian as Bowdoin's senior vice president for institutional research, analytics, and consulting, said her coworker brings two refreshing qualities to her position: charisma and compassion. "Many data folks are more oriented toward the numbers. Chloe loves both people and numbers," she said.
The comparative analysis is part of the reason that IRAC decided to have the Race and Equity Center analyze the survey results rather than do it in house, according to Qian. Their report on the student survey is due in June.
Published September 23, 2021