Published August 23, 2021 by Tom Porter
Summer Intern Works on Biden Administration Climate Initiative
Placed with a federal agency for the summer, Colter Adams '24 has been able to work toward his long-term goal of helping to shape climate policy. Among his tasks was to evaluate lessons learned from the New Deal of the 1930s.
Adams, who is taking a coordinate major in government and legal studies and environmental studies, enjoyed the title of "national service climate change intern" at the AmeriCorps CEO Immediate Office (which works directly under the chief executive to craft and shape agency strategy). He has been working on an initiative inspired by President Roosevelt's Civilian Conservation Corps, created nearly nine decades ago to help bring America out of the Great Depression.
Adams writes: I worked with Senior Advisor Sandy Scott to craft a rollout strategy for the Biden administration's Civilian Climate Corps initiative. This involved research and analysis to support a comprehensive inventory of current AmeriCorps programs related to conservation, energy, and climate resilience. I also scouted and communicated directly with other federal agencies and nonprofit programs that AmeriCorps can access to support climate-related work.
My job brought me into regular contact with legislators, such as House Representative and Joint Economic Committee chairman Don Beyer and Maryland delegate and Environmental Matters Committee member Dana Stein. I also conducted site visits with my supervisor and participated in high-level strategy calls with acting CEO Mal Coles and Biden appointee and senior advisor Yasmeen Shaheen-McConnell. Additionally, I was responsible for providing regular memos summarizing feedback from partner organizations and the "Hill status" of CCC-related legislation to the CEO Immediate Office.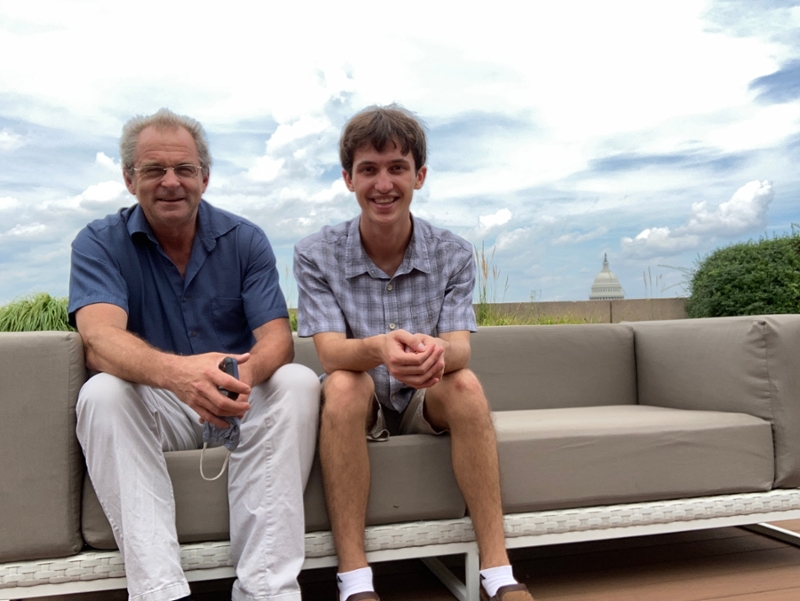 I was offered the opportunity to join the CEO Immediate team for the summer through my work with the student policy think tank the Greater Good Initiative. As the founding director of environmental policy at the youth organization, I spent my senior-year summer writing policy at the intersection of public health and climate change mitigation. While working at GGI, I was consulted by the AmeriCorps team to aid their effort to connect with grassroots environmental groups directly, in order to build a strategy for rolling out the Civilian Climate Corps. After a few weeks, I was offered a special position to continue that work full-time over the summer. As an intern, I got to take my first steps toward my lifelong goal of shaping and legislating federal climate policy.
As a passionate advocate for restoring the federal government to the place it once served in the mid-twentieth century, I was thrilled to conduct deep research into a flagship program of the New Deal (the Civilian Conservation Corps) and evaluate the lessons that could be applied to a modern initiative. As the summer comes to a close, I am well-versed in the political context of Biden's most compelling climate initiative and I understand the careful balance a federal agency must maintain between advocacy and innovation and political caution. I also feel more prepared for a career in public service, with firsthand experience working on the least publicly visible aspect of legislating.