Published August 04, 2021 by Tom Porter
Gaining "Hands-On" Experience of the Law
The Office of Career Exploration and Development (CXD) has secured funding for more than ninety students this summer, enabling them to pursue internships or career-related projects of their choice by providing them with a generous stipend to live on.
These interns have been working in a variety of areas during the summer months, including politics, health care, social justice, conservation, and energy. Several of them have also undertaken internships in the legal field. Here we profile three of those budding attorneys.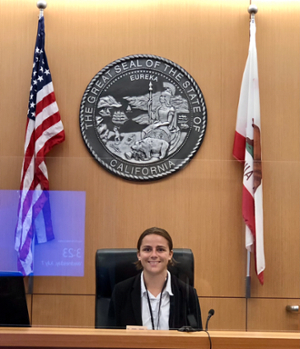 Danielle Straus
Class of 2022
English major and GSWS minor
"I intern at the Superior Court of California, County of San Diego, where I have had the opportunity to work alongside the Honorable Yvonne E. Campos (the Superior Court judge) and deepen my understanding of law. I have been able to observe, and learn about, courtroom  procedure in various departments, increase my knowledge about rudimentary legal research through online databases and the County Law Library, and assist Judge Campos and the Honorable Ana España (Judge of the Juvenile Court) with special research projects. ​I've worked in a number of areas, including first amendment issues, dual status youth, and how to best serve trans youth within the juvenile justice and child welfare systems. 
"This particular internship has been very useful for me, as I'm currently applying to law school. I am fortunate to have been able to travel not only to different departments with the judge (criminal, unlawful detainer, misdemeanor, etc.) but also to different courts (including the Hall of Justice, Juvenile Court, and the Superior Court South County Division). I am even more fortunate to have been able to speak with judges of various departments, and even embark on special research projects with several of them."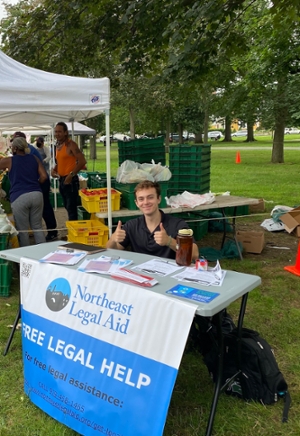 Brett Thomas
Class of 2022
History and Hispanic studies double major  
"This summer, I served as an intern with Northeast Legal Aid (NLA), a legal clinic that offers free civil legal services to low-income and elderly individuals and families in northeast Massachusetts. NLA works to obtain justice and empowerment through skillful, creative, and persistent advocacy for systemic change and high-quality individual representation. NLA's legal services include everything from community legal education counsel and advice to full representation in complex litigation. I have worked firsthand with my supervisors to provide help to individuals who had been notified by the IRS that they owed taxes or were under audit. Further, we assisted individuals who needed help obtaining other relief from a tax obligation or an IRS collection effort. In addition to working alongside attorneys to solve tax controversies, I performed outreach work at local events to spread information about NLA and our services (see attached photo). 
"I chose this internship to further immerse myself in the legal field and give back to my local community. By participating in Mock Trial competitions since high school, I am no stranger to court room law. However, through this internship, I was able to gain new experiences about the legal field outside of the courtroom, such as legal research, communicating with clients, and case management. I am looking forward to taking the skills that I have learned this summer and translating them into another successful and productive year while serving as the president of the Bowdoin Mock Trial club."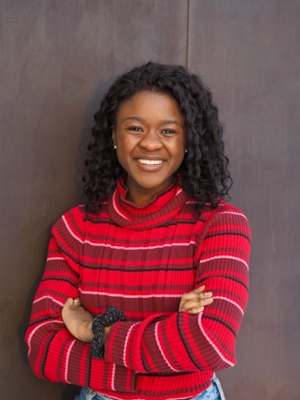 Angela Wallace 
Class Year: 2022
English and Africana studies double major, psychology minor
"I work for the Veterans Justice Project at the Legal Services Center of Harvard Law School. As a legal intern, I help prepare discharge upgrade petitions for veteran clients who received a 'less than honorable' discharge from service. In many of these cases, the veteran received a 'less than honorable' status due to their misconduct resulting from underlying mental health conditions. In writing these petitions, I gather testimonies and supporting documents from my client to urge the Department of Defense or the VA to consider the underlying circumstances and grant a discharge upgrade.
"Ultimately, I chose this internship because I aspire to be a lawyer who works in the public sector in the future. This position has allowed me to take initiative tackling cases in creative ways, work alongside lawyers and law students, and gain hands-on experience representing clients!"