Reporting from Jerusalem
By Tom Porter
These are busy times for Adam Rasgon '13. His work as Jerusalem correspondent for The New York Times involved covering the recent war between Israel and Palestinian militants in Gaza. Currently, however, he's exploring the ramifications of Israel's new government.
In particular, he's focusing on what it might mean for the Bedouin communities of the Negev desert in southern Israel. "The new governing coalition includes an independent Arab party, and the Bedouin provide a major part of its support base," he said. "Many of them live in what are called 'unrecognized villages,' existing in an effective state of legal limbo because Israel considers these communities to be illegally established. Without recognition, many of these villages suffer from a lack of access to things like clean water, electricity, and paved roads," he explained.
Rasgon said there is cautious optimism among the Negev Bedouin that the new coalition will address some of these problems and tackle other day-to-day challenges facing Israel's Arab populations. "Mansour Abbas, who heads the Arab party, has said if we make progress on these small issues, this may lead, eventually, to an atmosphere in which progress on the wider Israeli-Palestinian conflict becomes possible. That's an interesting take," said Rasgon. "There are still very sharp ideological differences here, and it's going to be extremely difficult to find a way to bridge these gaps. I wouldn't expect anything quick," he added.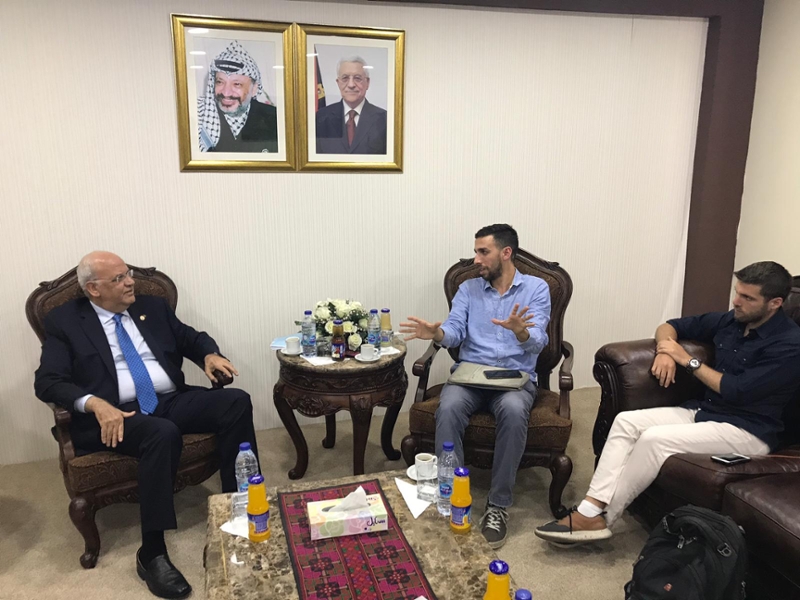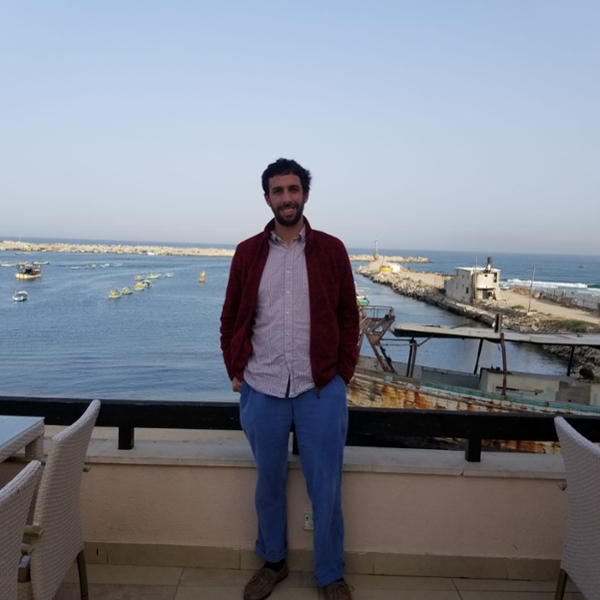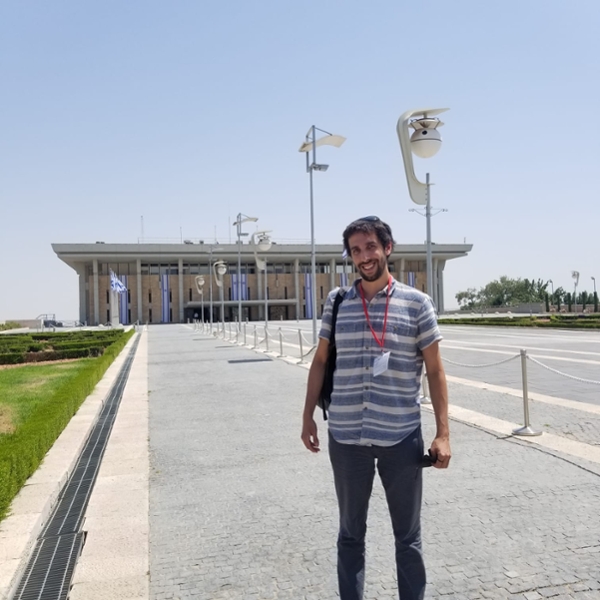 Though barely in his thirties, Rasgon is already a veteran Middle East hand, having honed his expertise and knowledge over the past six years, living and working in the region. Before joining the Times last year, he reported on Palestinian affairs for The Times of Israel, The Jerusalem Post, and before that as a freelancer. "There are strong feelings and emotions here, and it's my job to try to understand the different sides and present them to our readers," he said. "We try to be as fair and objective as possible and have to make important decisions on what stories to cover."
Rasgon has been fascinated by the Middle East since he attended a Seeds of Peace camp in Maine as a high school student. The camp brings together Israeli and Arab teenagers, as well as American students, enabling them to get to know each other, discuss their experiences, and enjoy bonding in the peaceful environment of the Maine woods. "As a Jewish American, I was curious to hear the different perspectives of the Israeli and Arab campers and decided the best way to learn more was to learn the language."
At Bowdoin he majored in government and legal studies and took a minor in religion. The College began offering a minor in Middle East and North African Studies in 2019, so this wasn't yet available to Rasgon, but he did start taking Arabic classes the moment he arrived on campus. "From day one, I fell in with the language," he recalled. "I loved the different sounds."
Rasgon took Arabic every semester at Bowdoin. "I enrolled in a summer language school at Middlebury after my first year, so by the time I was a sophomore I was doing independent study projects in Arabic." Rasgon studied under Arabic lecturer Russell Hopley and religion scholar Robert Morrison (now the George Lincoln Skolfield Jr. Professor of Religion), with whom he translated a chapter of the Koran.
Rasgon, who has also learned to speak and read Hebrew, is adamant that he would not be able to do his job without such linguistic skills. Whether it's reporting on the Bedouin in the Negev, the Arab community of East Jerusalem, or writing about life under occupation in Gaza, the ability to communicate with people in their own tongue is crucial. His advice for students hoping to follow in his footsteps is to develop your language skills. "Learning a language opens your eyes to things you wouldn't see otherwise."