Published June 17, 2021 by Bowdoin Magazine
Our Miss Maine
As Miss Maine, Carolyn Brady '19 focused on social impact initiatives in the state. In the fall, she'll begin pursuing a master's of science degree in foreign service at Georgetown University.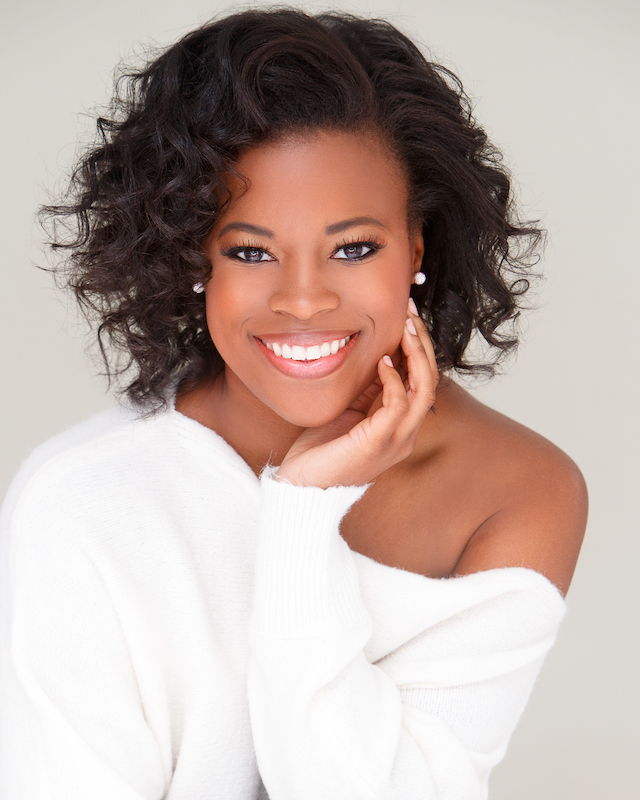 How did you become interested in government and legal studies?
I actually came to Bowdoin with the intention of declaring my major in math, but the summer after my first year and my difficulties in multivariate calculus changed those plans. I was fortunate enough to spend the summer of 2016 in Shanghai participating in a language and internship immersion program. Although I had about five words of Chinese in my arsenal when I stepped off of the airplane, my daily language and culture courses combined with my internship at the recently opened Shanghai Disneyland gave me some insight into the interconnectedness of states and nations, particularly the relationship between the United States and China, so I returned to campus and, three years later, I graduated with a major in government and a minor in Chinese. 
How did you become involved in pageants?
The truth is I became involved in the pageant industry as a coping mechanism because I hated the social culture at Bowdoin. I had an incredibly difficult time making friends during my first year, and the women's track team somehow made that endeavor a million times more challenging. As I was watching the Miss USA pageant on TV in the weeks before I left for China, I did some research and found out that the Miss Maine USA pageant would be taking place that fall. I submitted an application, thinking nothing would come of it. When I was eventually accepted to compete, my only goal was to walk away with Miss Congeniality, an award won by the girl who receives the most votes from her fellow contestants for embodying the power of sisterhood. I wasn't in it to go to Miss USA. I was in it to make a friend. Of course, it ended up exceeding my expectations, and I won Miss Congeniality in addition to placing in the top five. Shortly thereafter, I transitioned to competing in the Miss America Organization, and the rest is history. It is also important to note that I did end up loving some members of the women's track team, especially the Class of 2022 sprinters, jumper, and hurdlers, who are some of my fave humans! 
What has been the most satisfying aspect of being named Miss Maine?
The service. Hands down. I have always had a passion for community service, from my younger days in Girl Scouting to my career goals now. Miss Maine has given me the platform to meet and serve so many more people and in many more ways than I could have ever anticipated. Over the course of my two years as Miss Maine, I have been able to travel to almost every county and interact with Mainers in ways that are important and meaningful to them, from local country fairs to female empowerment conferences, from participating in outdoor adventures to working on COVID relief efforts. It has been so fulfilling to use my role to meet the needs of our community, and to have fun while doing it. 
What has it meant to be named the first Black Miss Maine?
I think any trailblazing role is of course an honor and a privilege, but also a large responsibility, and I did not take that lightly when I decided to compete for a state title in Maine, the least racially diverse states in our country. While I did not foresee the racial justice movements of summer 2020 when I competed for the title of Miss Maine back in 2019, I believe that these events ultimately gave me the opportunity to expand my role in new ways. There is something to be said for having a Black woman in a position of power, especially when that Black woman serves in an all-encompassing position, versus a political one or some other sort of partisan role. I was selected to represent all of those who choose to call Maine home, and being the first Black Miss Maine has given me the chance to change public perception around what it means to be Black in Maine, especially as a Bowdoin graduate, but also the chance for Black Mainers to feel like they have a voice advocating directly for them. 
Can you explain a little about your role as Miss Maine in 2019? Has the role continued since 2019?
Miss Maine is the goodwill ambassador for the state of Maine over the course of her year of service, as well as Maine's representative in the Miss America Competition. The Miss America part is pretty straightforward. You wave on national TV and, if you are lucky, you make it to the top fifteen. That wasn't me, but it gave me the chance to come back to Maine and continue to serve the state I love, so I'm not upset about it. Due to the events of COVID, I am actually the first Miss Maine to hold the position for two years, so in June 2020 I transitioned from being Miss Maine 2019 to Miss Maine 2020. No ceremonious activities were involved. I just got a new sash and a new title. While my role in 2019 was largely focused on preparing for Miss America and working with my social impact initiative, "Immigration Builds Our Nation," that focus definitely shifted to supporting COVID relief efforts for the past year. Among the most notable pre-pandemic events was our Friendsgiving 2019, a dinner for new Mainers hosted on Thanksgiving Day to provide some sense of community and fellowship for those who may be new to Maine or food insecure in general. The COVID events consisted of activities like cofounding a national education video series with Miss Kansas, titled "Miss America How-To," participating in some socially distant parades, and really trying to combat vaccine hesitancy within the Black community. So, never a dull day. 
What is something you wish everyone knew about the BIPOC entrepreneurs in Maine that isn't immediately apparent?
I think we do not fully appreciate the depth of our diversity in Maine. While we do have multigeneration Black Mainers who own businesses throughout the state, we also have Black refugees who came to Maine as a result of escaping genocide in Rwanda, and they carried those roots with them and invested them in their businesses here. Many of our indigenous families have been here far longer than we even recognize, and the history of their Wabanaki heritage spans centuries but is also very present today. These historical perspectives influence the way BIPOC entrepreneurs run their businesses in Maine and how they contribute to economic prosperity in our state. According to the American Immigration Council, approximately 35 percent of adult immigrants in Maine have a college degree or more, compared to 31 percent of native Mainers. Many of our refugee and asylum community members came from well-respected positions in their fields in their native countries before being forced to flee due to violence or persecution. Especially as Maine's native-born workforce continues to age, I believe that the future of entrepreneurship in Maine will be led by our communities of color. 
What pursuits do you enjoy in your spare time?
I am obsessed with indoor cycling. When I'm anywhere other than Maine, SoulCycle is my go-to spot, but I have spent the majority of the last few years at Reve Cycling Studio in Portland. That sixty-minute round-trip drive was a daily occurrence during my junior and senior years. I also love early 2000s Disney Channel. I mean, who doesn't? Since graduating from Bowdoin, I definitely use my French significantly more than I use my Chinese, so I take a night class in French (virtually) at the language exchange in Portland. My part-time job at Nordstrom Rack, and the accompanying time spent shopping with my employee discount, also take up a chunk of my time. Other than that, trips home to Philly always warm my heart, so I guess it depends on how much spare time I have. 
What else have you been up to since your 2019 post as Miss Maine? What's next?
Well, as a result of COVID, I am still hanging on to the sash and crown until this summer. However, after I crown my successor in June, I will have about a month of summer fun here in Maine while wrapping up my AmeriCorps position, and then it's off to graduate school! I will be pursuing a master's of science degree in foreign service at Georgetown University. 
---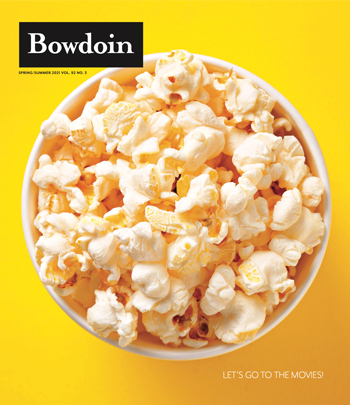 This story first appeared in the Spring/Summer 2021 issue of Bowdoin Magazine. Manage your subscription and see other stories from the magazine on the Bowdoin Magazine website.