Published June 09, 2021 by Bowdoin News
New York Financial Writers' Association Honors Andy Serwer '81, P'16, P'20
Bowdoin College Trustee and Yahoo Finance Editor-in-Chief Andy Serwer '81, P'16, P'20 has been named the recipient of the New York Financial Writers' Association's (NYFWA) Elliott V. Bell Award, which honors journalists who have made significant contributions to the field of financial journalism.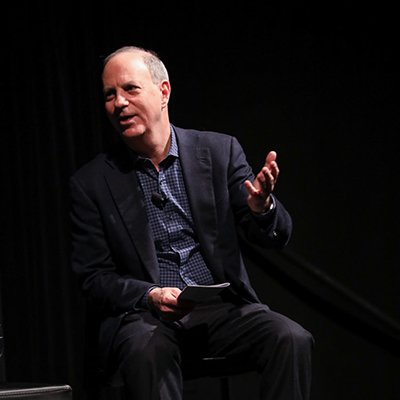 The award, named after NYFWA's inaugural president, recognizes Serwer for his more than four decades in the financial journalism space.

He currently serves as the top editorial executive for Yahoo Finance, one of the largest business news platforms in the world with more than 110 million monthly unique users.
Serwer also hosts Influencers, a weekly video interview program with high-profile business leaders.
Prior to joining Yahoo Finance in 2015, Serwer spent almost a decade as managing editor of Fortune magazine, where he began as a fact-checker in the early 1980s.
He also served as business news anchor of CNN's American Morning program from 2000 to 2006.
NYFWA says it's hoping for an in-person award ceremony in fall, during which Serwer will moderate a panel of financial journalists.