Published May 19, 2021 by Bowdoin College
Trustees Elect Vice Chair and Two New Members, Reelect Nine, and Recognize Dedicated Service
The Bowdoin College Board of Trustees elected a new vice chair and two new members to their ranks, reelected nine members of the board, and officially recognized the valued contributions made to the College by retiring members of the faculty, staff, and board of trustees during meetings held virtually May 12–May 14, 2021.
Trustees elected E. Sydney Asbury '03 vice chair of the board of trustees for a three-year term and elected two new members, Tyree P. Jones Jr. '82 and Kimberly F. Price '81, to terms of five years each.
THE NEW TRUSTEES
Tyree P. Jones Jr.,
 a member of the Class of 1982, from Haymarket, Virginia, is a partner at Reed Smith in Washington, DC, where he was named global chair of the law firm's labor and employment practice in 2020. Later in 2020, his partners also elected him to the firm's Executive Committee. After majoring in government and what is now Africana studies at Bowdoin, Jones earned his law degree at Georgetown University. He began his legal career in San Francisco as an associate at Bronson, Bronson and McKinnon in 1986, until he launched his own firm, the Interactive Law Group. In 2003, he joined Reed Smith, serving as a partner in the Financial Industry Group before his latest role as chair of the Labor and Employment Group. He is also Reed Smith's former director of global diversity and inclusion, where he set strategies and practices to ensure inclusive talent development, utilization, and advancement throughout the firm. Tyree has served on the boards of the San Francisco Suicide Prevention Society and the Wiley Manuel Law Foundation, and he currently serves on the Board of Directors for Georgetown University. His prior alumni participation with Bowdoin includes service on the Alumni Council and President's Visiting Committee. He has also served on the Bowdoin Alumni Schools Interviewing Committee (BASIC) and Reunion Committee, volunteered with the CXD Sophomore Bootcamp program, and was a speaker and panelist for THRIVE. He is the proud husband of Melanie and father of Connor and twins Sinclaire and Madison–all of whom he calls his most important clients.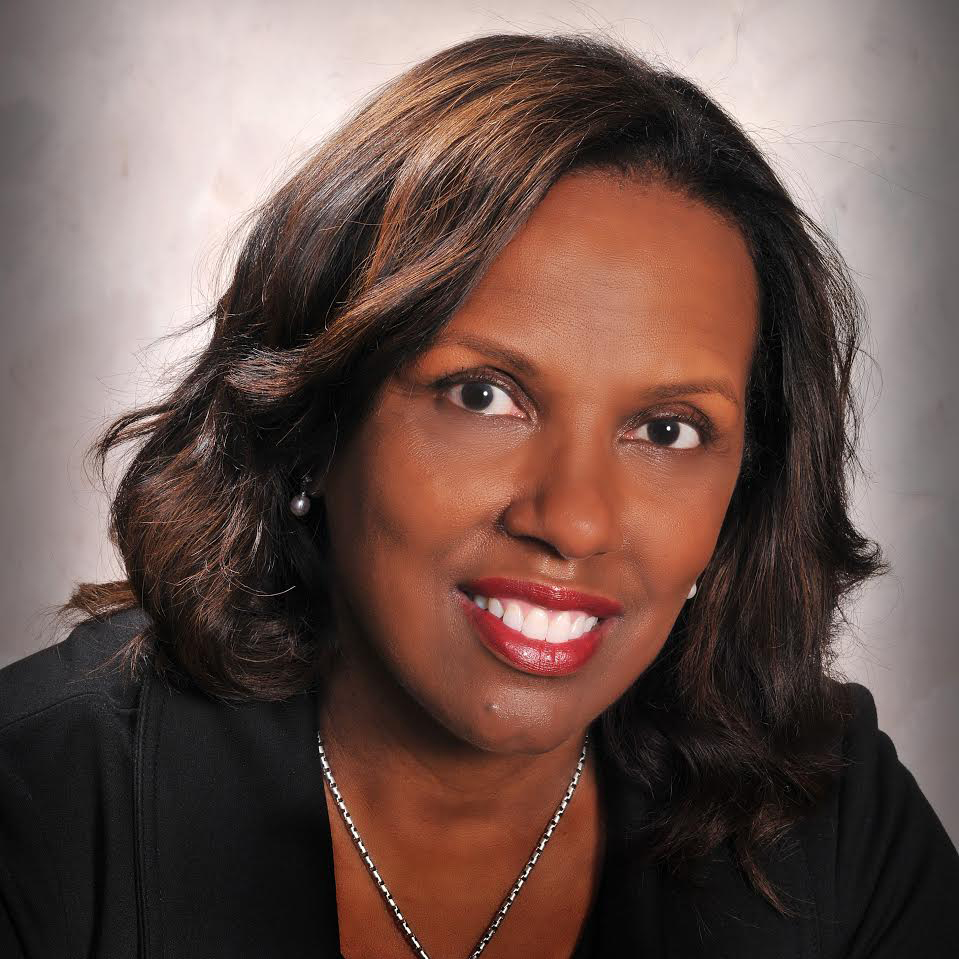 Kimberly F. Price
, a member of the Class of 1981, from Tampa, Florida, retired from her position as senior vice president for corporate communications and enterprise services at 3M, where she had worked since 1986, when she joined the company as a mergers and acquisitions attorney. She served as vice president of 3Mgives before being named senior vice president in 2016. At 3Mgives, Price implemented 3M's global philanthropy and community engagement strategy. She guided the company's investment in STEM support for young learners, especially in communities underrepresented in those fields. Price's professional associations include the Executive Leadership Council and International Women's Forum; she is also an active member of Alpha Kappa Alpha Sorority and The Links, Incorporated. She is currently a member of the Board of Directors of Delta Dental of Minnesota and previously served on boards of directors for Generation Next, the Greater Twin Cities United Way, and the local United Negro College Fund. Price majored in government and sociology before earning her law degree at Columbia and a master's in public administration at Princeton. Price previously served as a member of BASIC. In 2019, Price established a scholarship in the name of her uncle, Louis Berry Dodson, a member of the Class of 1942.
REELECTED TRUSTEES
The board voted to reelect Robert T. Friedman P'15, P'20, Bertrand Garcia-Moreno '81, Shelley A. Hearne '83, Tasha vanderLinde Irving '82, Ann Hambelton Kenyon '79, George A. Khaldun '73, Joan Benoit Samuelson '79, John K. L. Thorndike '02, and Karen N. Walker '84 as trustees, each for a term of five years.
EMERITUS STATUS

Five retiring members of the faculty were recognized for their devoted service to Bowdoin. 
Anthony F. Antolini '63, who joined the faculty in 1992, was elected director of the Bowdoin Chorus emeritus. Antolini is recognized as one of the leading specialists in the development and use of transliterations and "singing" translations of Russian choral music. He is editor of the Icons in Sound series at Paraclete Press and editor of a Russian choral series at E. C. Schirmer Music Publishing. In 1999 he was a featured speaker at the national convention of the American Choral Directors Association (ACDA) and in 2000 at the ACDA convention in Baltimore. He was elected by the Maine Chapter of ACDA as "Conductor of the Year" for the 1999–2000 season.
Sarah O. Conly, who came to Bowdoin in 2006, was elected professor of philosophy emerita. Conly most recently taught courses on bioethics and moral theory. She is the author of One Child: Do We Have a Right to More? (Oxford University Press, 2016) and Against Autonomy: Justifying Coercive Paternalism (Cambridge University Press, 2013). Articles she has published include "Procreation Ethics," "Moral Paternalism," "Overpopulation and Individual Responsibility," and "When Free Speech Is False Speech." 
Jonathan P. Goldstein, who joined the faculty in 1979, was elected professor of economics emeritus. Goldstein's research has been primarily in the areas of macroeconomics and econometrics as applied to issues concerning cyclical fluctuations. His work has focused on the development and empirical testing of pricing theories, profitability, and investment over the business cycle and the existence of long waves. He has published numerous articles on these subjects in academic journals and edited collections. Goldstein serves as an editor of the Review of Radical Political Economics.
Jeffrey K. Nagle, who came to Bowdoin in 1980, was elected Charles Weston Pickard Professor of Chemistry Emeritus. Nagle has most recently taught courses in inorganic chemistry and during his tenure has been a visiting research scientist at the University of Amsterdam and Free University of Amsterdam, University of British Columbia, University of California at Davis, and University of Regensburg in Germany, where he was a Fulbright senior scholar. He is a member of both the American Chemical Society and European Photochemistry Association.
Louisa M. Slowiaczek, who joined the faculty in 1999, was elected professor of psychology emerita. Slowiaczek's career has focused on cognitive psychology with an emphasis on language processing. She taught cognitive psychology, psychology of language, and experimental psychology. Her research interests have included the influence of linguistic information on the organization of memory and the processing of spoken words. 
Twelve other employees—staff members and coaches—were recognized for their dedication to the College:
Denise J. Bernier was elected data processor II (admissions) emerita.


Janet T. Dana was elected course and registration coordinator emerita.


Irene M. Gamache was elected production assistant II (dining service) emerita.


Timothy J. Gilbride was elected head coach, men's basketball, and assistant coach, men's soccer, emeritus.


Bernard R. Hershberger was elected director of counseling services and wellness programs emeritus.


Mary McAteer Kennedy was elected executive director of dining and bookstore services emerita.


Rachel L. Levasseur was elected audiovisual cataloging assistant emerita.


Lynn M. Ruddy was elected assistant coach, track and field, and associate director of athletics emerita.


Peter Slovenski was elected head coach, men's and women's cross country, director of track & field and head coach of men's track and field emeritus.


Whitney Soule was elected senior vice president and dean of admissions and student aid emerita.


Christopher T. Taylor was elected assistant director of campus services emeritus.


Paula J. Volent was elected chief investment officer and senior vice president emerita.
Trustees also honored four departing board members.
Leonard W. Cotton
'71, who was elected trustee in 2006;
John F. Fish
'82, elected in 2017;
Stephen F. Gormley
'72, elected in 2001; and
Bradford A. Hunter 
'78, elected in 2006, were all elected trustee emeritus. 
Board actions regarding the election and reelection of its members, and of faculty, staff, and trustees to emeritus/emerita status are effective July 1, 2021.